Science Friday is looking for someone to design and execute an innovative and exciting social media strategy as Science Friday's new Community Manager. This role will leverage Science Friday's content and programming to inspire interest, belonging, and participation in science for worldwide audiences, tailoring implementation to the nuanced differences between communities. Science Friday's mission is to increase the public's access to science and scientific information. The Community Manager will take a mission-first approach to each day, serving on Science Friday's audience team as the primary voice and ears of Science Friday's social media presence; creating unique value across Science Friday's social media channels, inspiring and facilitating discussion, opening channels for audience input and inspiration, and moderating communities using robust and inclusive community norms.
The deadline for consideration for this position has passed.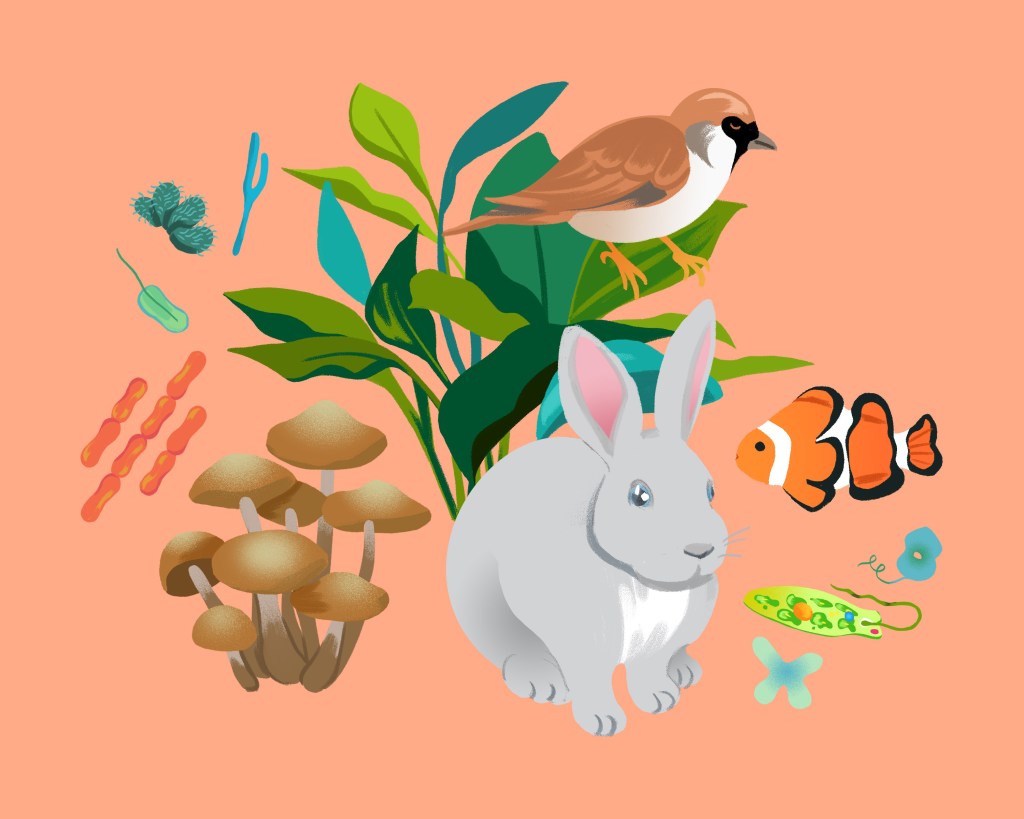 This full-time position is a hybrid position, based in a commutable radius to NYC with opportunities to work from home throughout the week, reporting to the Director of Audience and working as a member of Science Friday's audience team which includes experiences, research and evaluation, education, and digital teams. Success in this role will be measured by conventional, native metrics of audience engagement and growth across platforms, but more importantly, success will be measured against Science Friday's vision for impact by gathering qualitative evidence of science learning, discourse, action, confidence, belonging, and sharing among audiences. Truly exceptional performance in this role will result in a portfolio of successful and innovative experiments that use social channels to generate impact. Radical collaboration is expected for this role, whether with internal editorial and programming staff or external stakeholders, including institutions, influencers, STEM professionals, media brands, children, animals, bots, or any other entity that has value to share with science-curious publics. 
Ideal candidates will have already demonstrated in past roles an adaptability and humor in the face of an absurd and changing social media landscape, innovative adaptation of evergreen content or program artifacts to engage multiple publics, and strong organization and task management proficiency. Unapologetic empathy and attention to the experience of exclusion and marginalization based on one's identity, with a fluent proficiency in navigating difficult issues of race, religion, violence, poverty, health, politics, sex, disability, colonialism, and others in public discussions for the prevention of additional harm. Social media marketing experience is a thing we need too, though the emphasis for this role is most certainly on original and creative approaches to using social media to increase the public's access to and belonging in science.  
RESPONSIBILITIES:
Build Community
Design strategy and leverage Science Friday's editorial, education, experiences, and research content and programming to inspire interest, belonging, and participation in science for both new and existing audiences, tailoring implementation to the nuanced differences in content style and audience interest between platforms;

Establish a human voice for Science Friday's social media presence through meaningful  interactions with our audiences, regular sharing of valuable and entertaining science storytelling, facilitating productive dialogue, and inviting feedback; 

Give a voice to our online communities in our work by gathering ideas, feedback, input, frustrations, and "reading the room" as well as regularly communicating back to our editorial and audience teams about audience needs and interests. This position is critical to helping our audience feel heard, respected, and involved; 

Leverage Science Friday's weekly programming and vast archives to establish Science Friday as a reliable source for science entertainment, information, experiences, and community across leading social media platforms; 

Moderate social media communities to facilitate inclusive, productive, and safe dialogue, maintaining and enforcing rigorous and inclusive community norms for the safety of our audiences, staff, and collaborators, and staying fresh on best practices for moderation across various platforms;. 

Engage with our audience before, during, and about the Friday radio program; identify, clarify, and communicate comments from multiple digital platforms that could feed back into Science Friday's radio and digital editorial cycle;

Adopt and regularly implement best practices for accessible and inclusive social media content and programming.  
Lead Audience Growth For Social Platforms
Establish clear metrics and benchmarks including OKRs for audience and community engagement across platforms;

Use frequent, small experiments to test the effectiveness of various engagement tactics, using data to measure success and to build internal expertise in science communication best practices in social media spaces;

Design, budget, and implement paid advertising for large initiatives across multiple social media platforms, including working with external marketing agencies to do so;

Work alongside audience, fundraising, editorial, and impact staff to quantitatively and qualitatively evaluate the effectiveness of specific engagement campaigns and projects; report findings at production meetings, all-staff meetings, and board meetings to guide data-based decision-making across teams; 

Capitalize on opportunities presented by science to recruit new audiences to a love of and place in science through engaging and inclusive social media strategies;

Informally monitor engagement and growth around weekly posts on Facebook, Twitter, Instagram, and any other social platforms adopted in this role; 

Provide formalized quantitative audience summaries (spreadsheet, slide presentation) for internal OKR's and grant opportunities and reporting;

In collaboration with other staff, develop questions that invite our audience to actively shape and inform our coverage and disseminate them via social platforms and newsletter campaigns
In addition to the above daily/weekly responsibilities, the Community Manager may be asked to participate in the following special projects on an occasional basis: 
Advocate for and creatively implement campaigns for new and emerging engagement tools, platforms, and communities.

Social Media training and best practices for colleagues and partners

Generate social media support materials for partners, funders, and collaborators to aid promotion of special projects to social media audiences

Participate in partnership development for syndication and collaboration

Collaborate with other staff to field experimental media (e.g. A/B testing, media prototypes) and measure success using social analytics. 

Coordinate social media paid advertising efforts and evaluate their effectiveness. 

Support live events, online experiences, educator events, and off-Friday radio recordings with audience engagement activities including chat moderation and live social media commenting. 
Audience Development Strategy
This position will work closely with other members of the audience team by supporting:
Strategy plans to maximize the reach and impact of produced stories

Brainstorming sessions and opportunities to identify new audiences

New ways to integrate audience and community voices into stories (via VoxPop app, listener emails, social media, surveys, and direct interviews and in-person interactions)

Opportunities to improve the representativeness, inclusiveness, and accessibility of Science Friday's perennial digital content.

Audience feedback integration into future reporting and storytelling

Opportunities to represent local communities

Traffic analysis across social media platforms, and report these numbers back to teams and utilize these numbers to inform future reporting and social media content.
Occasional Organization Contributions:
Grant applications, reporting, and tracking, as needed

Monthly expense reporting

Attendance at annual Board meetings, as available
EXPERIENCE:
A high school diploma or equivalent, college-level science or writing coursework. 

4+ years of experience in a paid social media management role

Experience designing, implementing, and measuring high-engagement campaigns in social media arenas
REQUIRED SKILLS:
Strong organization and communication skills. You can point to specific systems, software, habits, and workplace culture moves you have used to implement a fluid and resilient social media strategy within an organization. 

Confidence and experience navigating complex social issues, harassment, and complaints as well as audience requests, accolades, media partnerships, and general questions in a social media sphere

Excellent collaboration skills and enthusiasm for working as part of a team. 

Proven ability to deliver frequent, high-touch social media content and interactions in a collaborative workflow with colleagues. 

Exceptional social media platform fluency (Twitter/FB/Insta/TikTok/Pinterest/Reddit) 

Proficiency measuring and reporting on engagement through social and web analytics

Experience automating data harvesting of social media engagement

Speedy short-form writing 

Light copy editing skills

Ability to juggle multiple deadlines and pivot quickly; flexible

Demonstrated experience crafting original and compelling social engagements

Ability to adapt from project to project, platform to platform, team to team

Strong attention to detail and commitment to accuracy, particularly with jargon, proper nouns, linking and tagging. 

Familiarity with any image editing software (e.g. Canva, Adobe Creative Suite, Pixelmator, other) and experience creating compelling visuals tailored to specific social media platforms

Familiarity with copyright, fair use, trademark, restricted, creative commons, crediting, and other licensing and intellectual property conventions for the reuse of multimedia content. 

Available to work occasional evenings and/or weekends as needed
PREFERRED SKILLS:
Experience relating science topics specifically to multiple audiences in a fun, accessible, and relatable way

Proficiency with Meta Business Suite, Twitter Blue, and/or other paid advertising functions of prominent social media platforms 

Written and/or spoken dual language proficiency

Experience building communities of fans who eventually become supporters

Base level multimedia production skills for social media generation, including photo, audio, and/or video editing in any software platform
SALARY RANGE: $62,000-72,000 per year based on experience plus benefits. 
The deadline for consideration for this position has passed.
This is an immediate vacancy. Please submit your application by April 2nd at 11:59pm PST, 2023. Interviews will be conducted on a rolling basis until the position is filled. Candidates should be prepared to participate in multiple interviews, provide evidence of past work, and references.
---
Science Friday's Commitment To Diversity, Equity & Inclusion:
Science Friday is an equal opportunity employer and is committed to diversity, equity, and inclusion. SciFri operates with the knowledge that both journalism and learning benefit from a broad range of perspectives, from all backgrounds. Diversity is essential to honest, trustworthy, accurate storytelling and promotes a healthier, happier, and more creative atmosphere. Science Friday strives for creating an institution in which all voices are encouraged, valued, and heard.
All qualified applicants will receive consideration for employment without regard to race, color, religion, sex, age, national origin, protected veteran status, disability status, sexual orientation, gender identity or expression, marital status, genetic information, or any other characteristic protected by law.
About Our Workplace:
We have a flexible leave policy that easily accommodates religious holidays, travel vacation, personal and parental leave, and sick days. We close our offices twice a year for a week for whole-staff recharge time (mid-year in July and in December for a winter break). We do not work on Thanksgiving or the Friday after.

Our building has a secure lobby with a fully handicap accessible entrance and key card elevator service. We have a flexible open office with adjustable standing desks, adjustable chairs, and large external monitors; our office also includes a small recording studio, lounge area, and a handful of flexible separate offices and conference rooms.

We use headphones a lot during the work day. We are really into office plants.

We provide 401K matching, health, vision, and dental coverage, mental health support, an FSA, and often get great science and scifi books to read for free.

We work with lots of other professionals and artists (like Gica Tam who created the above feature image for one of our

education resources

) to increase the public's access to, and joy in, science and scientific information.