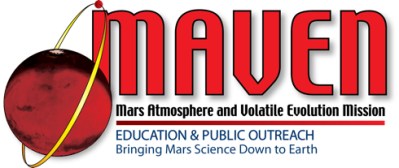 MAVEN Education and Public Outreach
MAVEN Education and Public Outreach consists of educators from the University of Colorado Boulder's Laboratory for Atmospheric and Space Physics (LASP), University of California Berkeley's Space Sciences Laboratory (SSL), NASA Goddard Spaceflight Center/ Lunar and Planetary Institute (LPI), Indigenous Education Institute (IEI), the SETI Institute, and the Latin American Center for Arts, Science, and Education (CLACE). Our goal is to create exemplary formal and informal education materials for NASA's MAVEN mission to Mars.

Educational Resource
In this activity, students will devise an experiment to find out whether chia seeds are still able to grow after exposure to extreme conditions like the ones we may find on other planets. This activity was created by MAVEN Outreach and Education to help teach about NASA's MAVEN mission to Mars.
Read More