Forget Argo versus Django Unchained. Here at Science Friday awards season means something else entirely: The winners of the International Science and Engineering Visualization Challenge are in.
The annual contest, sponsored by the journal Science and the National Science Foundation, "honors recipients who use visual media to promote understanding of scientific research." Awards are given in five categories: photography, illustration, posters and graphics, games and apps, and video.
The winning photograph of biomineral crystals found in a sea urchin tooth, shown above, was created by Pupa Gilbert and Christopher A. Killian from the University of Wisconsin-Madison. Gilbert, a professor of physics and chemistry, says she's been following the contest for years and dreamed of submitting an image one day. "It's the most prestigious contest in the world," Gilbert says.
The pair captured the shot using scanning electron microscopy, although Gilbert admits the palette choice is somewhat arbitrary. "The artist in me selected the colors. I picked them because I like the way they look," says Gilbert. "But the scientist in me absolutely rigourously respects the information that is in there. I didn't do anything in Photoshop to alter the morphology," she adds.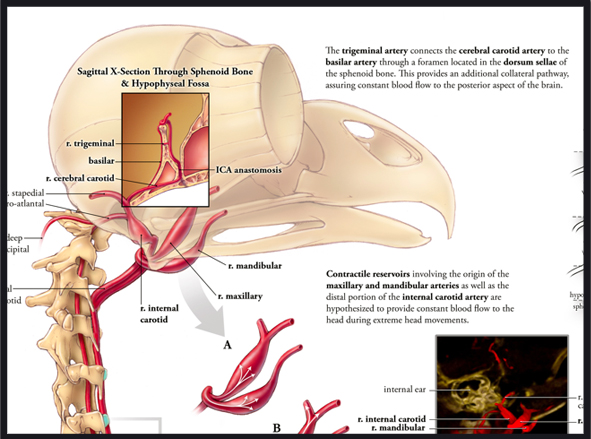 This year's first-place winning poster, detail above, shows how owls can rotate their heads 270 degrees without losing blood supply to their heads. You can find out more about spinning owl heads in Flora Lichtman's upcoming video, which features interviews with winners Fabian de Kok-Mercado, of Howard Hughes Medical Institute, and Philippe Gailloud, of Johns Hopkins University School of Medicine.
The winning video (below), "Alya Red: A Computational Heart," was created by Guillermo Marin, Fernando Cucchietti, Mariano Vazquez, and Carlos Tripiana of the Barcelona Supercomputing Center. You can read more about their project to model the mechanics of the human heart using computers here. Find the complete list of winners here.
Meet the Writer