The Sundance Film Festival is in full swing in Park City, Utah, and some SciFri staff members are keeping tabs on its science offerings, from up-and-coming films to new media installations. We'll be posting observations and tweeting about our visit, so be sure to check back for updates. You can also follow our coverage on Twitter @scifri and on Instagram.
---
Wednesday, January 22
A few more highlights from the week: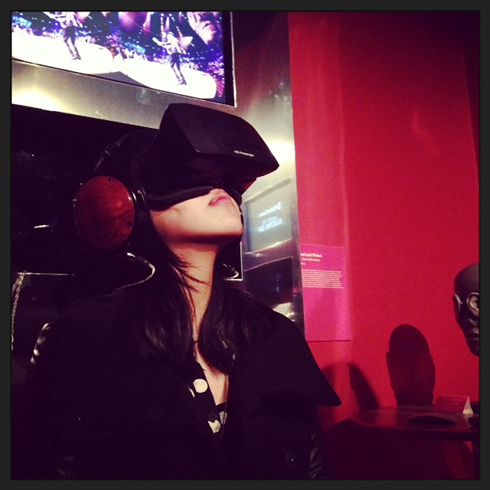 SciFri web producer Chau Tu tests out a prototype of the Oculus Rift virtual reality headset at the New Frontier exhibit at Sundance.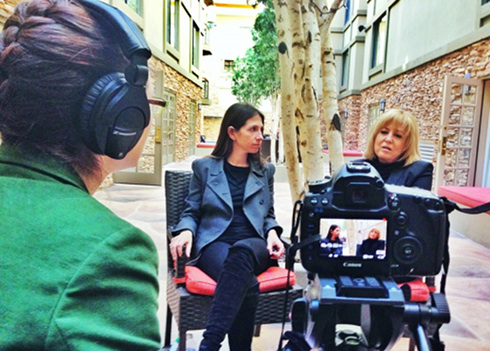 Interviewing the directors of Web Junkie, a new documentary about Internet addiction rehab camps in China. #scifrisundance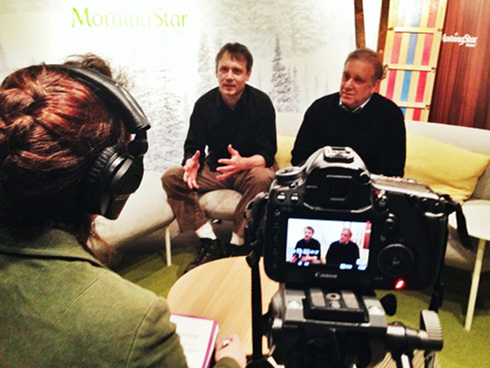 Brian Knappenberger, director of The Internet's Own Boy, and Robert Swartz discuss the legacy of Robert's son, internet activist Aaron Swartz. #scifrisundance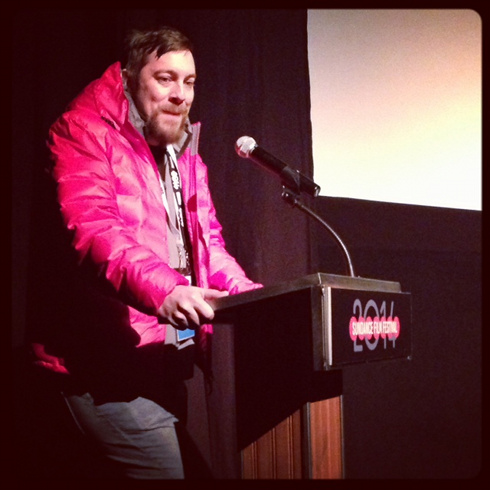 I caught a screening of the new documentary Dinosaur 13 yesterday. It tells the inspiring story of the 1991 discovery of Sue, the world's most complete Tyrannosaurus rex fossil, and the unfortunate and surprising fallout that happened soon after. While it's essentially a legal tale of land ownership, the film gets personal with its characters and is quite emotional as it delves into the controversial history behind one of America's paleontological treasures.—Chau Tu, web producer
Tuesday, January 21
Ready for science in film panel w/ @flichtman @alienoceans @jilltarter @jonspaihts & Max Mayer #scifrisundance pic.twitter.com/4Fk7NqSAox

— Science Friday (@scifri) January 21, 2014
Speaking with "The Internet's Own Boy" director Brian Knappenberger: We can't be passive in creating the internet we want. #scifrisundance

— Science Friday (@scifri) January 21, 2014
Sundance Judges Kevin Hand, Jill Tarter, and Jon Spaihts chatted science on film with Ira. Why is 2001… http://t.co/NQdM20NXUW

— Science Friday (@scifri) January 21, 2014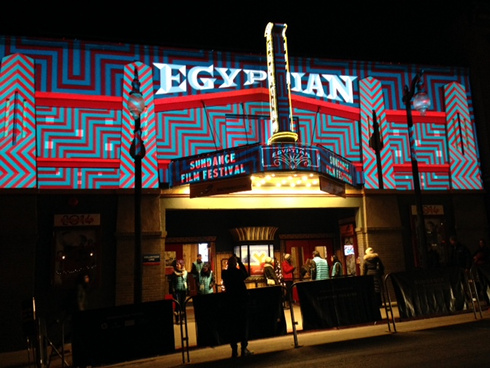 Checked out the projections on the Egyptian Theatre last night done by the @klipcollective and part of Sundance's New Frontier program. Heading to the rest of the New Frontier exhibition with curator Shari Frilot later today to talk about technology and the future of film.—Chau Tu, web producer
Monday, January 20
The crowds pouring in for "The Internet's Own Boy," a new doc about internet activist Aaron Swartz… http://t.co/WEyiieADch

— Science Friday (@scifri) January 20, 2014
Sunday, January 19
I attended a packed press screening of I, Origins. It's the latest film written and directed by Mike Cahill, who last did Another Earth. The current flick, interwoven with intriguing sci-fi twists, follows a young scientist and his lab partner who are trying to use the science of eyes as evidence for evolution. Meanwhile, romance blossoms between the scientist and a mysterious woman with uniquely colored eyes. The film has its flaws, such as predictability and good portions of cheese. But the dialogue between characters on logic and the subconscious are thought-provoking and will surely launch a conversation about the relationship between science and spirituality.—Chau Tu, web producer
Meet the Writer
@

chaubtu
Chau Tu is an associate editor at Slate Plus. She was formerly Science Friday's story producer/reporter.