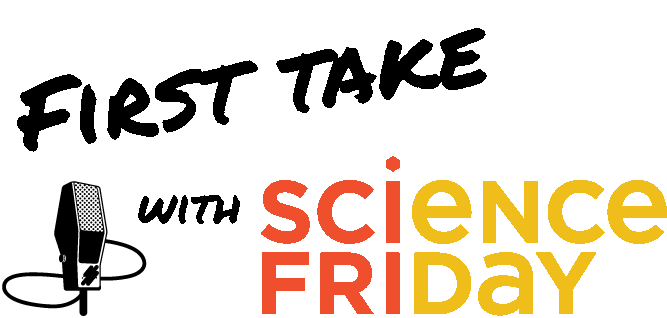 Hawaiʻi Public Radio presents "First Take With Science Friday" and welcomes host Ira Flatow to his first live appearance in the Aloha State.
Every week, Science Friday brings today's most innovative and exciting scientists to your public radio airwaves. "First Take With Science Friday" will bring those same stimulating science stories to two Hawaiʻi stages.
At these science-themed evening conversations, you'll join Ira as he interviews a local scientist—and, true to Science Friday form, you'll be invited to ask your own questions and join the conversation. The events will be recorded for possible broadcast on future episodes of Science Friday.
First Show
When: Friday, July 6, 2018 at 7:30 p.m
Where: Hawai'i Theatre Center, 1130 Bethel St, Honolulu, HI 96813
On July 6, we'll talk about how an otherworldly experiment is perched on the side of the Mauna Loa volcano on the Big Island—a Mars colony where half a dozen crew members spend eight months simulating life on the Red Planet. Kim Binsted, the principal investigator on that project, will give us a glimpse of what life is like inside. Plus, we'll take stock of Hawaii's endangered flora and fauna, above and below the water, with scientist and educator Malia Rivera and wildlife biologist Melissa Price, and talk about efforts to get native Hawaiian students on track for careers in science.
Second Show
When: Saturday, July 7, 2018 at 7:30 p.m
Where: Kahilu Theatre, 67-1186 Lindsey Rd, Waimea, HI 96743
On July 7, we'll discuss how Hawaii's primary forest tree, the ʻōhiʻa lehua, is under attack by a fungus. We'll talk with plant pathologist Lisa Keith about her detective efforts to track down the culprit, and to determine whether resistant strains of the tree exist. Greg Asner is aiding that effort by mapping tree death from the skies, with sophisticated camera and chemical sensing equipment – and he'll also talk about his team's efforts to catalogue endangered Hawaiian corals. Plus, Alison Greggor will talk about efforts to rehabilitate the nearly extinct Hawaiian crow, the ʻAlalā, and the race to save delicate bird eggs before predators get them first.
Both evenings are exclusive to HPR members and tickets may be requested at time of donation. Seating is reserved and assigned on a first-come-first-served basis.
To purchase tickets, you must become or renew as an HPR station member. To do so, click here. Or call (808) 955-8821 during business hours.
Accepted pledge amounts include:
Pledge amounts of
$75 ($6.25 per month) = a single reserved seat.
$100 ($8.33 per month) = a VIP ticket, which includes the opportunity to meet Ira Flatow at a pre-show reception, plus preferred seating. Limited quantity. VIP TICKETS FOR BOTH VENUES ARE NOW SOLD OUT.
Discounted rates for group packages of two or more general or VIP seats also available online.
"First Take With Science Friday" is recommended for ages 12 and above. Running time is approximately 90 minutes without intermission.
---