I've slurped my share of oysters—both East Coast and West Coast varieties, with a squeeze of lemon or lime, a splash of mignonette or Tabasco. But I never thought much about how oysters are born, how they're raised, or even what they eat. That's where Benoit Eudeline comes in.
Related Segment
With Climate Change, No Happy Clams
He's the research director at the Taylor Shellfish Farms hatchery in Quilcene, Washington, a tiny town on the Olympic Peninsula. At this cluster of buildings on scenic Dabob Bay, he and his colleagues hatch oysters, mussels, and geoducks, raising them from microscopic larvae into tiny "seeds," which they send off to farms. Here's a look inside and outside the hatchery.
Benoit Eudeline explains the oyster life cycle. Behind him, nursery tanks hold baby oysters and geoducks, or "seeds."
Young oyster seeds.
Oyster broodstock, used to produce new generations.
Larger oyster seeds, in a nursery tank.
Eudeline monitors the pH and carbonate levels of Dabob Bay to ensure that incoming water is ideal for the hatchery's denizens.
If necessary, Eudeline buffers the incoming seawater with sodium carbonate, which helps the tiny oysters and geoducks build their shells.
The hatchery raises many varieties of algae to feed the growing shellfish.
Twenty million shellfish larvae can live in each of these containers before they're transferred to nursery tanks to grow into "seeds."
Geoduck seeds, ready to move to the farm.
A fully grown geoduck, used as broodstock.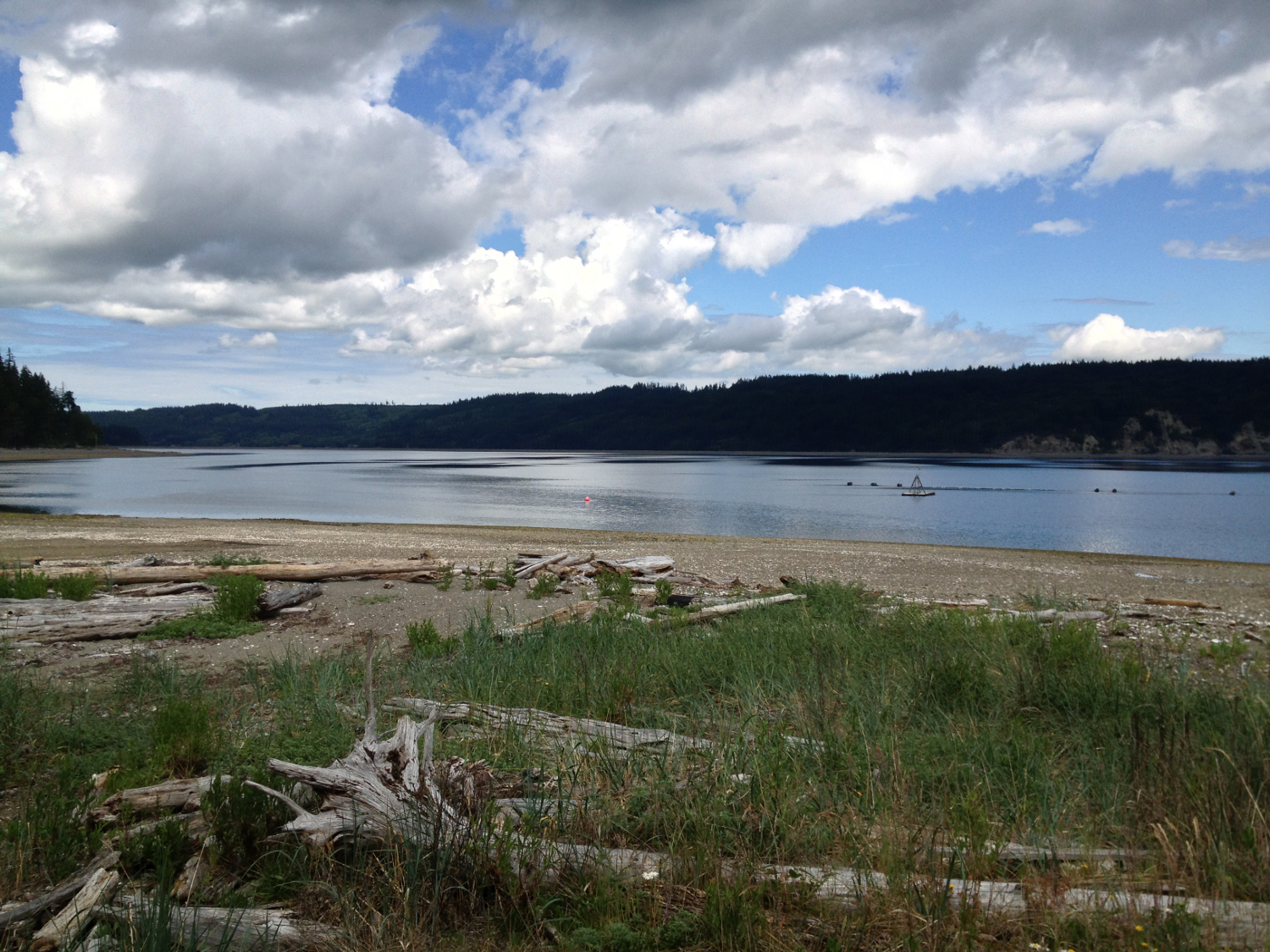 Another view of Dabob Bay.
Meet the Writer
@

cintagliata
Christopher Intagliata was Science Friday's senior producer. He once served as a prop in an optical illusion and speaks passable Ira Flatowese.