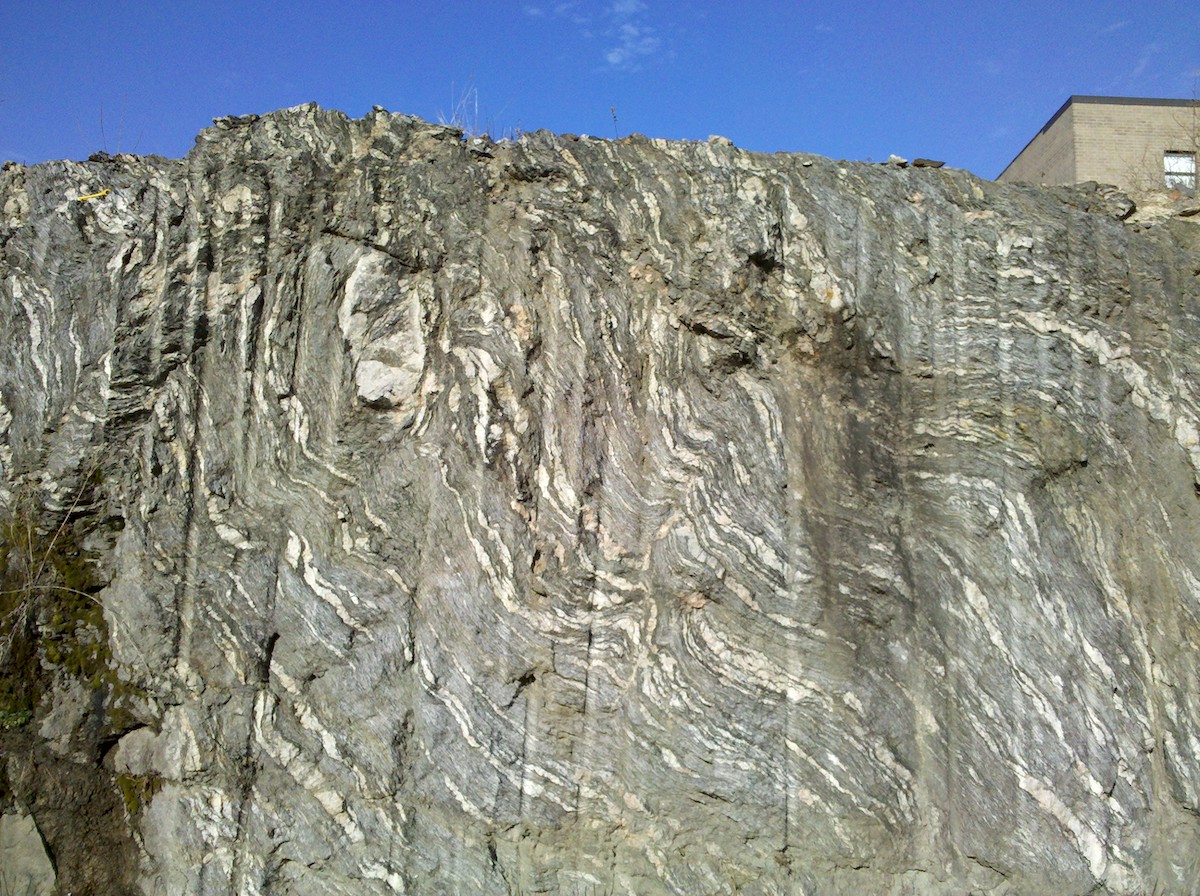 Fordham gneiss is one of the coolest—and oldest!—rocks in all of NYC. It was formed around 1.1 billion years ago, in the pre-Cambrian era, before even the first multi-celled animals appeared in the fossil record! So next time you see some Fordham gneiss, be sure to give it a pat and say, "Nice to see you again, old friend."
Learn more about Fordham gneiss on the NYC Parks Department's website here.
Think you're ready for the big time? Come on down to Brooklyn, NY on May 29 for our 5th annual Science Friday Trivia Night!
When: May 29, 8:00 – 10:00 pm. Doors open at 7:30 p.m, show at 8:00 p.m.
Where: The Bell House, 149 7th St, Brooklyn, NY 11215
Tickets: $15. This is a 21+ event. Tickets available here!
Science Friday is back for our 5th annual Science Friday Trivia in Brooklyn, NY! Join host Ira Flatow and a room full of science geeks for a raucous, laughter-filled night of team trivia covering all things science. Think you've got what it takes to out-trivia fellow Science Friday fans? Bring your cleverest friends and compete to win.
Presented in collaboration with TrivWorks and the Bell House.
---