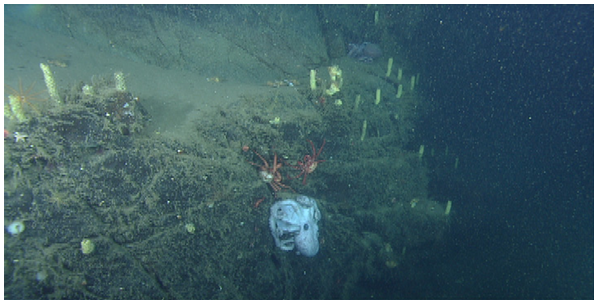 This Graneledone boreopacifica octopus, identified by her distinctive scars, spent three times longer with her eggs than the brooding period of any other recorded octopus ever. Researchers still don't know if this is typical for this octopus species, as long-term observations of deep-sea animals are pretty rare. But with more deep-sea dives, we may meet more long-term mothers like this octopus!
Read more about MBARI's research about this special cephalopod here.
Think you're ready for the big time? Come on down to Brooklyn, NY on May 29 for our 5th annual Science Friday Trivia Night!
When: May 29, 8:00 – 10:00 pm. Doors open at 7:30 p.m, show at 8:00 p.m.
Where: The Bell House, 149 7th St, Brooklyn, NY 11215
Tickets: $15. This is a 21+ event. Tickets available here!
Science Friday is back for our 5th annual Science Friday Trivia in Brooklyn, NY! Join host Ira Flatow and a room full of science geeks for a raucous, laughter-filled night of team trivia covering all things science. Think you've got what it takes to out-trivia fellow Science Friday fans? Bring your cleverest friends and compete to win.
Presented in collaboration with TrivWorks and the Bell House.
---