You Observed Everything!
Here is a sampling of some of our favorite submissions from the #ObserveEverything Science Club project. As you listen along to our final #ObserveEverything discussion on October 24th, scroll through the submissions below to get the full experience.
what does my cat do the most in a half hour period? #observeeverything pic.twitter.com/X9q7tWe81n

— Adara Regan (@adaraReg) October 13, 2014
Same species. Similar leaf change: top down, sort of… #ObserveEverything pic.twitter.com/oyh8wxtbzs — Serena Sanborn (@maineserena) October 4, 2014
Bee Mites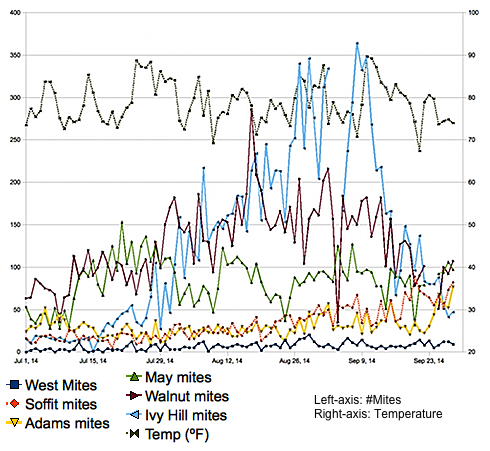 "All the colonies in our sample have strength of 10,000 bees or more" – Gerald   Violin CT Scan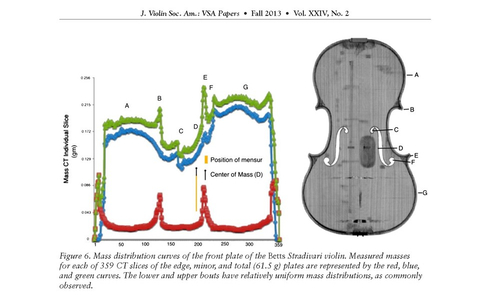 "We noticed that these makers may have had an idea about balancing the tops and backs, and the air volumes, that surprised us." – Violin maker John Waddle and Dr. Steven A. Sirr
"I never observed anything at length before. The whole experience was really fun!" – Jane, after observing an ant in Yosemite National Park for over an hour
Argiope Spiders
#observeeverything close up #gardenspidersNC pic.twitter.com/X91gvfwYCP

— may (@msmagma3) September 29, 2014
     A Wandering Cat Through observation, a family discovers their cat's infidelity. Read the full story
@scifri My son observing the bumpiness of squash #observeeverything pic.twitter.com/Brjg9GhDwz — LUScience (@Luscience) October 5, 2014
Recording Day 7 changes! #compost #worms #observeeverything @scifri @NSTA @dcpublicschools #kindergarten #ElemSTEM pic.twitter.com/FH78ZR2M0i — Vanessa Ford (@maurythinktank) October 14, 2014
"After listening to the podcast, I asked my 2 yr old boy if he would be interested in observing something. He replied 'dump truck.' Knowing this was one of his favorite things to observe in the mornings of trash day we did just that.  His observations were: (1) the truck is loud, (2) the truck is BIG, and (3) the trash stinks."  – Kevin T.
Conifers, vascular, and non-vascular plants. @dredding_arlva @APSVirginia @APSscience @AllysonGreene11 #kwbpride pic.twitter.com/KFUzYRDNh6

— Barrettpi (@barretttigertv) October 21, 2014
"I have to admit I didn't realize I've been so dedicated to this "project." I never knew what I would do with the data. It just became a habit of checking every day." – Brenda
Gall Experiment
"And in trying laboriously to match them up to field classification guides, only 2 species seem to have edible fruit. So I guess we know that the Pacific Northwest is absolutely bustling with eye-catching fruit-bearing plants, but when it comes to a hiking snack, better pack your own." – Natalie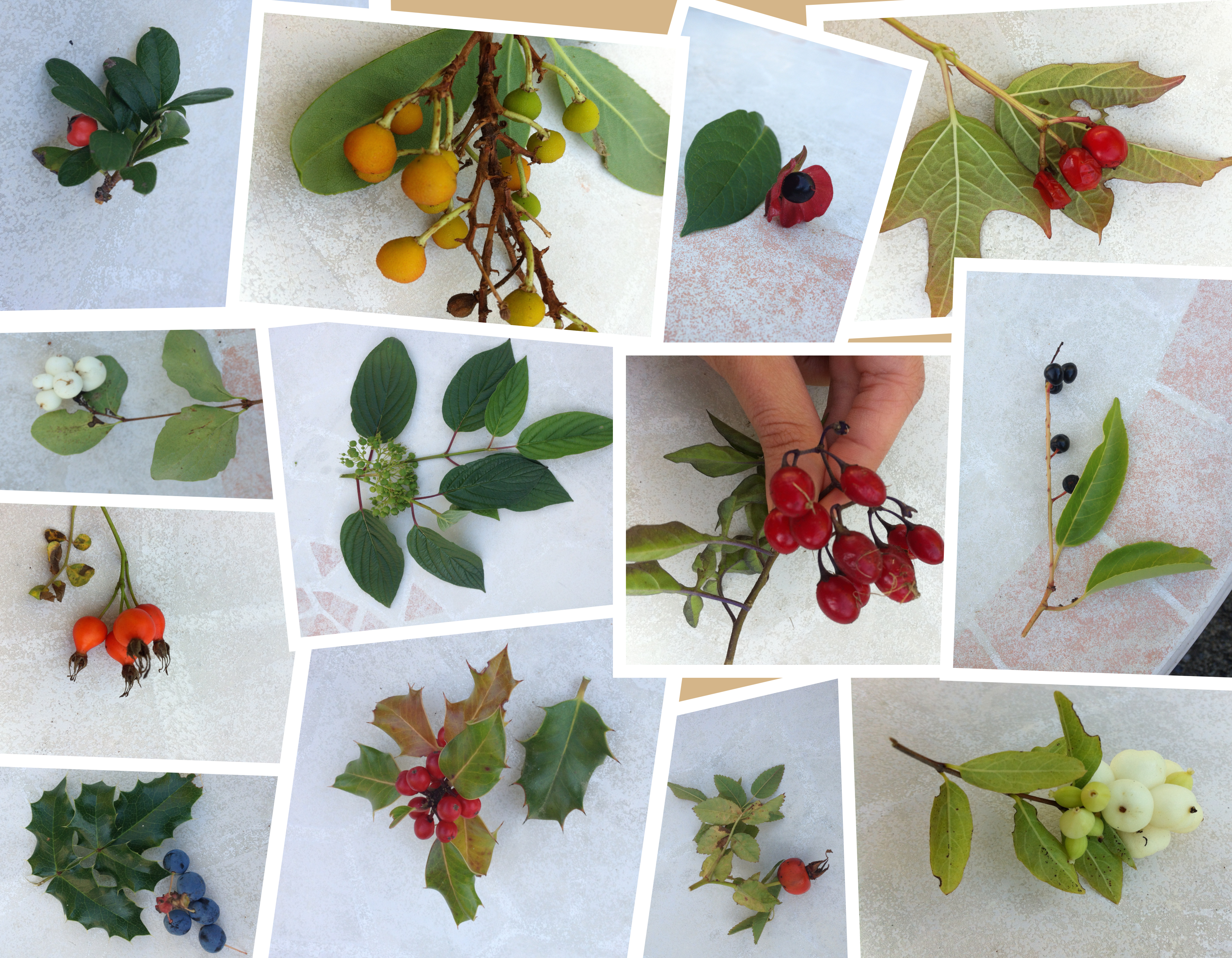 Mysterious lake! An ancient quarry? Lost Inca gold? Google Earth to lake S of Vilcabamba, Peru. #observeeverything pic.twitter.com/W0N1AqQAps

— Becky Palmer-Scott (@BeckyPalmerScot) October 10, 2014
We make yearly observations on @fgbnms #coral reefs to monitor health. #ObserveEverything http://t.co/TtPqNosb2n pic.twitter.com/CJ3EtP7NaS — FlowerGardenBanksNMS (@fgbnms) October 9, 2014
14/26 people we observed in the bathroom DIDNT wash their hands #enviscilove #ObserveEverything pic.twitter.com/lmQxeeryh5

— Beverly (@beverlylo920) October 17, 2014
#ObserveEverything: photosynthesis in action w/ @SLACLab laser & @NERSC supercomupter http://t.co/fkw2oSvpae @scifri pic.twitter.com/uct1RqRvj8 — NERSC (@NERSC) September 29, 2014
Celestial Observation
Partial solar eclipse from Arizona taken with a cell phone (through a telescope) #observeeverything pic.twitter.com/4Knwaiiho6

— Dean Regas (@DeanRegas) October 23, 2014
See every #ObserveEverything submission in the submission gallery here