We're halfway through our #ObserveEverything project, and your discoveries continue to impress us. Wednesday morning's total lunar eclipse made for some excellent observation opportunities around the country, as have the changing seasons and spread of fall colors. Your observations haven't been limited to the trees and skies, though—in the past week, we've seen microscopy of a knife blade, CT scans of violins, and even detailed analysis of the best sites for a class picnic. Check out the highlights below, and see all of your submissions in our Science Club gallery. Please keep on observing and posting!
Lunar Eclipse
Click the arrows below to view observations of the lunar eclipse on October 8th, 2014!
Violin Balance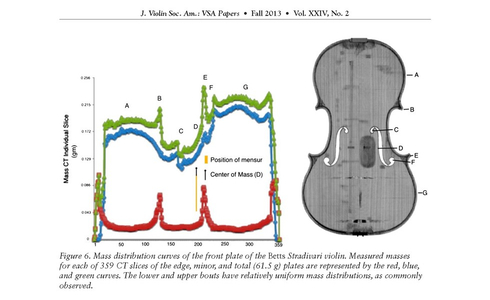 John Waddle writes: "I am a violin maker, and my friend, Dr. Steven A. Sirr, a radiologist, and I have been looking at a good number of violins, violas, and cellos made by Antonio Stradivari, the Amati's, and the Guarneri's, in Cremona, Italy in the 16th, 17th, and 18th centuries, using CT scans. We noticed that these makers may have had an idea about balancing the tops and backs, and the air volumes, that surprised us." The figure above shows their observations of the mass distribution of the back plate of a Stradivari violin along its long axis.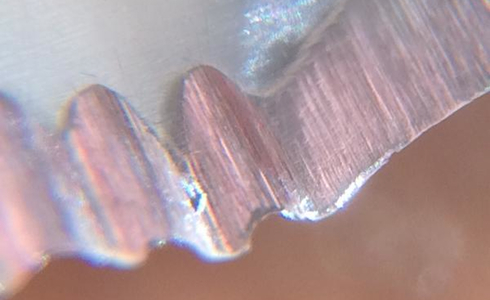 Knife Blade
Kristen Delwin took this shot of a knife blade through a microscope. She notes that it's "not as sharp as you think when you look up close."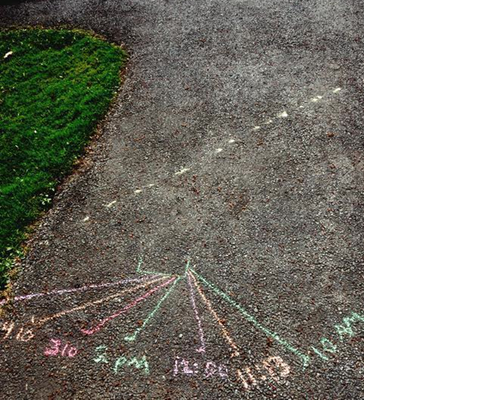 Equinox Tracking
Hugh Tifft writes: "I tracked the sun's ecliptic on the day of the vernal equinox this past spring."        

The Perfect Picnic Spot
Karisa Bibayoff's students at Natomas Charter School's Leading Edge Academy in Sacramento, California recorded the temperature, wind speed, wind direction, and relative humidity at five different locations around the school's campus to select the best spot for picnicking. You can see their repeated measures approach on the sample data sheet below: