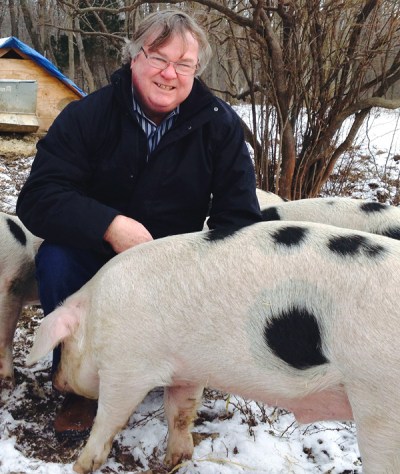 Barry Estabrook
Barry Estabrook is a former contributing editor at Gourmet magazine. He is the author of Tomatoland, a book about industrial tomato agriculture, and he blogs at politicsoftheplate.com. He lives on a 30-acre tract in Vermont.
Author photo ©Kathleen Frith/Glynwood

Segment
17:10
Barry Estabrook's latest book, "Pig Tales," is a journey through the good, the bad and the ugly of hog farming.
Read More

Article
An excerpt from "Pig Tales: An Omnivore's Quest for Sustainable Meat."
Read More