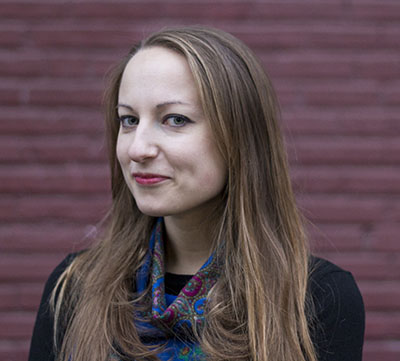 Jennifer Powers
Educator Collaborator
Jennifer Powers is a science educator at the Oregon Museum of Science and Industry (OMSI) in Portland. She loves making science fun for everyone through the strategic design of exhibits and hands-on activities that are inclusive, open-ended, and usually include fire or slime (or both!).
Jennifer started school with dreams of being a scientist. She graduated from Washington State University with bachelor's degrees in botany and Spanish before earning a master's degree in plant ecology from the University of Wyoming. In graduate school, she realized her true passion was bridging the gap between the "scientific" and "non-scientific" communities. In her effort to prove that every one of us is a scientist, Jennifer began work in public outreach education, eventually spending the past five years as a museum educator.
Working primarily with traveling exhibits, Jennifer considers herself a science generalist, loving the challenge of engaging learners in a wide range of topics, from ancient civilizations to physics to computer technology and beyond! Jennifer also recently had the honor of inspiring learners through a TEDx Talk.
A Pacific Northwest native, Jennifer can be found hiking with her dogs, caring for her office scorpion, baking pie, or reading a good book (usually Harry Potter, let's be honest).
Photo Credit: Matt Miller

Segment
4:22
Why our brains connect smells to memories—and how to capture your favorite seasonal scents.
Read More