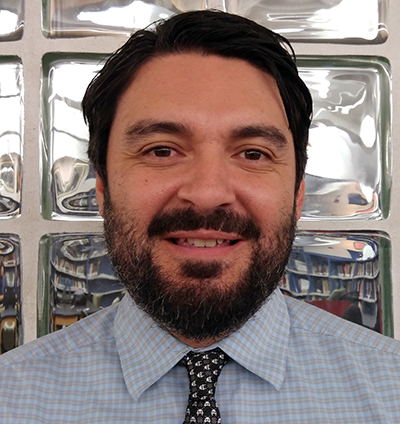 Jose Rivas
Educator Collaborator
Jose Rivas left the engineering world 13 years ago to pursue a career in education. After teaching high school physics for two years in Los Angeles, he moved back to his home town of Lennox, California, where he teaches physics and engineering to grades 10–12 at Lennox Mathematics, Science, and Technology Academy, a charter high school. His minds-on approach to project-based instruction has been nationally recognized with the 2016 Northrop Grumman Foundation Excellence in Engineering Education Award and the 2015 Shell Science Teaching Award.
His students have built 16-foot solar-electric boats and competed with them in the annual Solar Cup in Temecula, California; studied terminal velocity through indoor skydiving; explored the physics of martial arts; and engineered beetle bots that could sense their environment. Jose hopes his inventive approach to teaching helps students appreciate the beauty of science, and apply it to their own lives. (It seems to be working, as many of his graduates have pursued STEM careers.)
Jose graduated from Loyola Marymount University in Los Angeles, California, with a bachelor's degree in mechanical engineering and a master's degree in education. He also serves on the National Academy of Sciences' Teacher Advisory Council and works internationally during the summer in Tokyo with the TOMODACHI Toshiba Science and Technology Leadership Academy, a program that fosters collaboration between the U.S. and Japan in education, science, and engineering.
When he's not in the classroom, you'll find Jose in the dojo practicing and teaching aikido, a Japanese martial art, in which he holds a fourth-degree black belt from the Los Angeles Aikikai.

Educational Resource
Have you ever wondered how spiders capture prey? Learn how spiders create structures that can store mechanical energy.
Read More