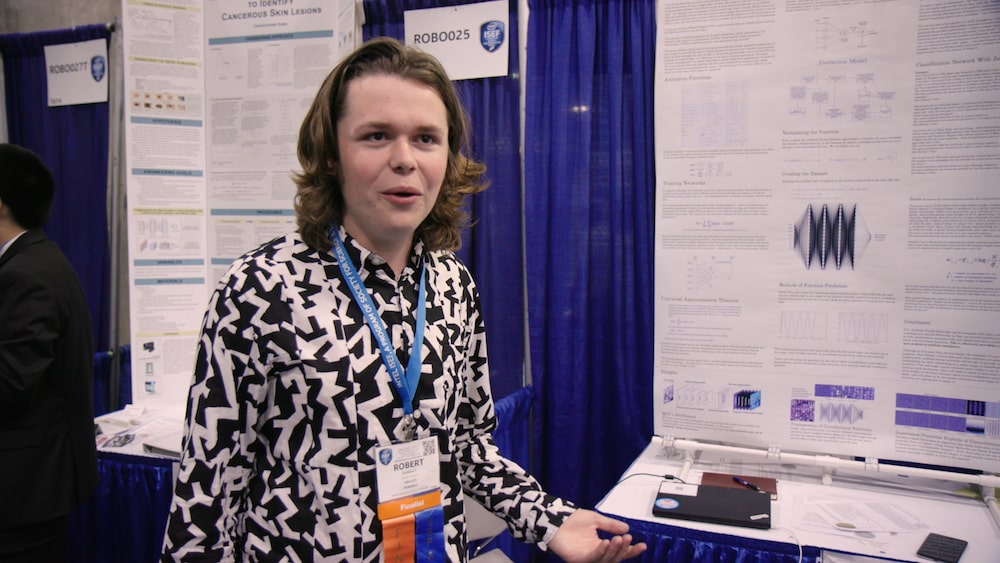 At some science fairs baking soda volcanos can grab the blue ribbon prize. But at the International Science and Engineering Fair (ISEF), a winning project is a design to kill cancer cells. ISEF is the grand championship of science fairs, where students from around the world submit their best research projects and compete in a high-stakes, hormone-filled challenge, which is showcased in full display in the new film, Science Fair.
Like any high school experience, it can be a pressure cooker of anxiety, but also a time when many students find their calling—a crucible from which our future scientists are born. Ira talks with one of the film's directors, Cristina Costantini, and catches up with a former ISEF participant Robbie Barrat, to discuss life after Science Fair. View a trailer of the film below and find screening times and locations here.

Segment Guests
Cristina Costantini
Cristina Costantini is the director and producer of the documentary film, Science Fair. 
Robbie Barrat
Robbie Barrat is a two-time Intel Science and Engineering Fair participant.
Meet the Producer
@

sciencewritr
Katie Hiler is an assistant producer for Science Friday and the proud mother of two cats, Charleigh and Sadie.