You're scaling up a skyscraper, listening to the chipper tune of elevator music. But when the door slides open, you are met with one of your greatest fears: A thin strip of wood jutting out into the open air from the 50th floor.
And you're asked to walk out the elevator.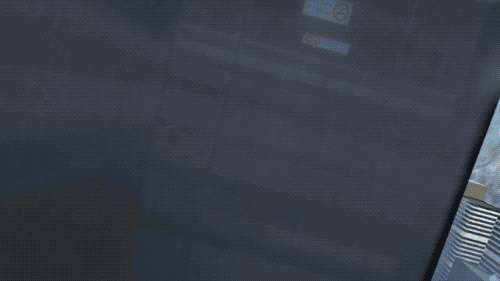 "The physics are quite convincing," says Tommy Goodkin, the head of content at VR World NYC. "It's like the real deal."
Balancing carefully on a wooden board from a 50-story building in "Richie's Plank Experience" is just one of the reality-bending, visceral rides at VR World NYC, an urban virtual theme park for the 21st century.
Many of the early implementations of virtual reality have been confined to gaming environments. But VR World NYC is no mere game arcade, according to Goodkin. In the three-level space in midtown Manhattan, guests are transported to many different virtual destinations. You can blast asteroids and stop time to destroy robots, or you can test your cooking abilities. You can even climb the sheer cliffside of Kilimanjaro and fly in a paraglider on a "six-degrees-of-freedom" simulator (which is actually quite the strenuous workout, says Goodkin).   
"People are constantly taken out of what they thought was possible for them to do," he says.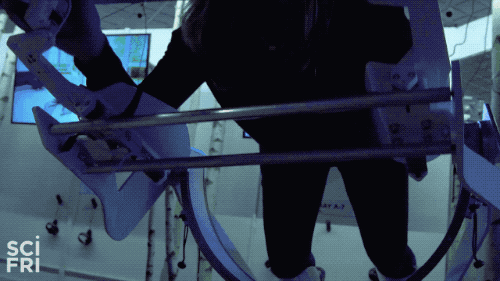 While the technology has the potential to provide vivid experiences, the public is still skeptical of virtual reality. Often, one bad experience—whether that's being nauseated by an experience or unimpressed by the graphics—steers people away from giving VR a second chance, explains Goodkin. In past years, VR has made "jumps and strides" to overcome those challenges, he says. "But we really have to gently ease people into using it."
Goodkin predicts we may find more virtual reality theme parks tucked away on more bustling city streets—new hubs of experiential entertainment of the future.  
Credits
Produced by Luke Groskin
Article written by Lauren J. Young
Music by Audio Network.com
Video Game Captures by VR World NYC. Featuring Icaros, Google Tilt Brush, The Climb by Crytek GmbH, Arizona Sunshine by Intel, Raw Data by Survios, Job Simulator by Owlchemy Labs, and Richie's Plank Experience
Special Thanks to Jessica Gray, Alexa Lim, Johanna Mayer, Xochitl Garcia, and Rachel Bouton
Meet the Producer
@

lgroskin
Luke Groskin is Science Friday's video producer. He's on a mission to make you love spiders and other odd creatures.