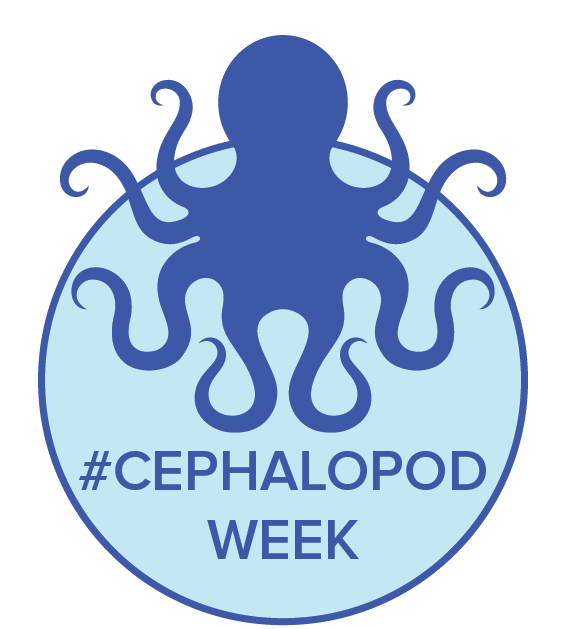 Looking for our 2019 Cephalopod Movie Nights? Swim on over here!
Citizens beware! Cephalomania is sweeping the nation!
Cephalopod Week is back and Science Friday is teaming up with Atlas Obscura for a series of ceph-centric events stretching across the nation! In each city we'll screen four short films produced by Science Friday, followed by conversations, performances, activities, and other geeky fun. Find out if the tentacled madness is coming to your city, and grab your tickets before they wind up in someone else's arms.
---
Chicago
There may not be any octopuses in Lake Michigan, but there are great cephalopod experts in Chicago! Join aquarist Eve Barrs and senior curator of fishes George Parsons from Chicago's own Shedd Aquarium, alongside vintage-style musician Plucky Rosenthal, for an evening of riveting conversation, music, and science!
When: Monday, June 18, Doors at 6:30pm, show at 7:30pm.
Where: Uptown Underground, 4707 N Broadway St, Chicago, IL 60640
Tickets: Tickets $28 available now! *21+ only
Los Angeles
Join Science Friday senior producer Christopher Intagliata and video producer Christian Baker for an evening of talk, tentacles, and merriment. There will be conversations with cephalopod experts Lisa Larkin of the Aquarium of the Pacific and Elizabeth Heath-Heckman of the University of California, Los Angeles, and artists from the Bob Baker Marionette Theatre will perform an underwater puppet sequence that has never been showcased before.
When: Tuesday, June 19th at 7:00pm
Where: Bob Baker Marionette Theatre, 1345 W 1st St, Los Angeles, CA 90026
Tickets: Tickets $25 available now!
San Francisco
You may have heard rumblings about octopuses being aliens, but Danna Staaf is here to set the record straight! Join other curious geeks for a talk entitled 'Octopuses, NOT Aliens, Still Awesome' followed by films from Science Friday and KQED's Deep Look science video series.
When: Wednesday, June 20th at 6:30pm
Where: Public Works, 161 Erie St, San Francisco, CA 94103
Tickets: Tickets $20 available now!
Denver
Just because Colorado is landlocked doesn't mean there aren't plenty of seafaring geeks ready to plunge into some cephalo-science! Join Colorado Public Radio energy and environment reporter Grace Hood and explore the mysterious world of the deep through film, conversation, and hands-on sample demonstrations from the Denver Museum of Nature and Science.
When: Wednesday, June 20th at 7:00pm
Where: Invisible City, 1545 Julian St, Denver, CO 80204
Tickets: Tickets $22 available now!

New York
Go behind the scenes of Cephalopod Week with an evening of film and conversation. Join Science Friday video producer Luke Groskin as he chats with Frank Grasso, Jenny Basil, and Sarah McAnulty, all of whom appear in cephalo-films from the SciFri vault.
When: Wednesday, June 20th 6:30pm & 9:00pm
Where: Caveat, 21 A Clinton Street, New York, NY 10002
Tickets: Tickets $25 available now!
Seattle
It's time for a psychedelic cephalopod party, Seattle-style! This Cephalopod Movie Night will have interviews with Kathryn Kegel of the Seattle Aquarium about Seattle's own giant Pacific octopus, as well as films and activities from Science Friday, and a performance of old-timey classics by sea-creature-themed band!
When: Thursday, June 21st at 7:00pm
Where: Swedish Club, 1920 Dexter Ave N, Seattle, WA 98109
Tickets: Tickets $28 available now!
Washington, DC
Watch out, D.C., there are krakens in the Potomac! Join ceph-enthusiasts and experts, alongside Science Friday video producer Luke Groskin, for films, discussions, and trivia. You could even take home your own ceph-swag!
When: Thursday, June 21st at 7:00pm
Where: Smith Public Trust, 3514 12th St NE, Washington, DC 20017
Tickets: Tickets $20 available now!
THEY'RE BACK! And these squid are all right. How are you getting ready for #CephalopodWeek next week? pic.twitter.com/ZsfapfrnkI

— Science Friday (@scifri) June 7, 2018
Upwards of 3,000 cephalopods in one room? This lab might just be a ceph-head's paradise. Start stretching your tentacles, because #CephalopodWeek is back next week! pic.twitter.com/oAHE8UE9w6

— Science Friday (@scifri) June 9, 2018
We hope to see you at a cephalo-party near you!
Correction 6/15/18: A previous version of this article contained a link to the incorrect band that will be performing at the Seattle Cephalopod Movie Night. We've clarified the language and removed the link, and we regret the error.
---
Meet the Writer