This article is from our limited-run newsletter series, Sincerely Science. Read more from the series, or sign up to receive all editions of this series in your inbox.
---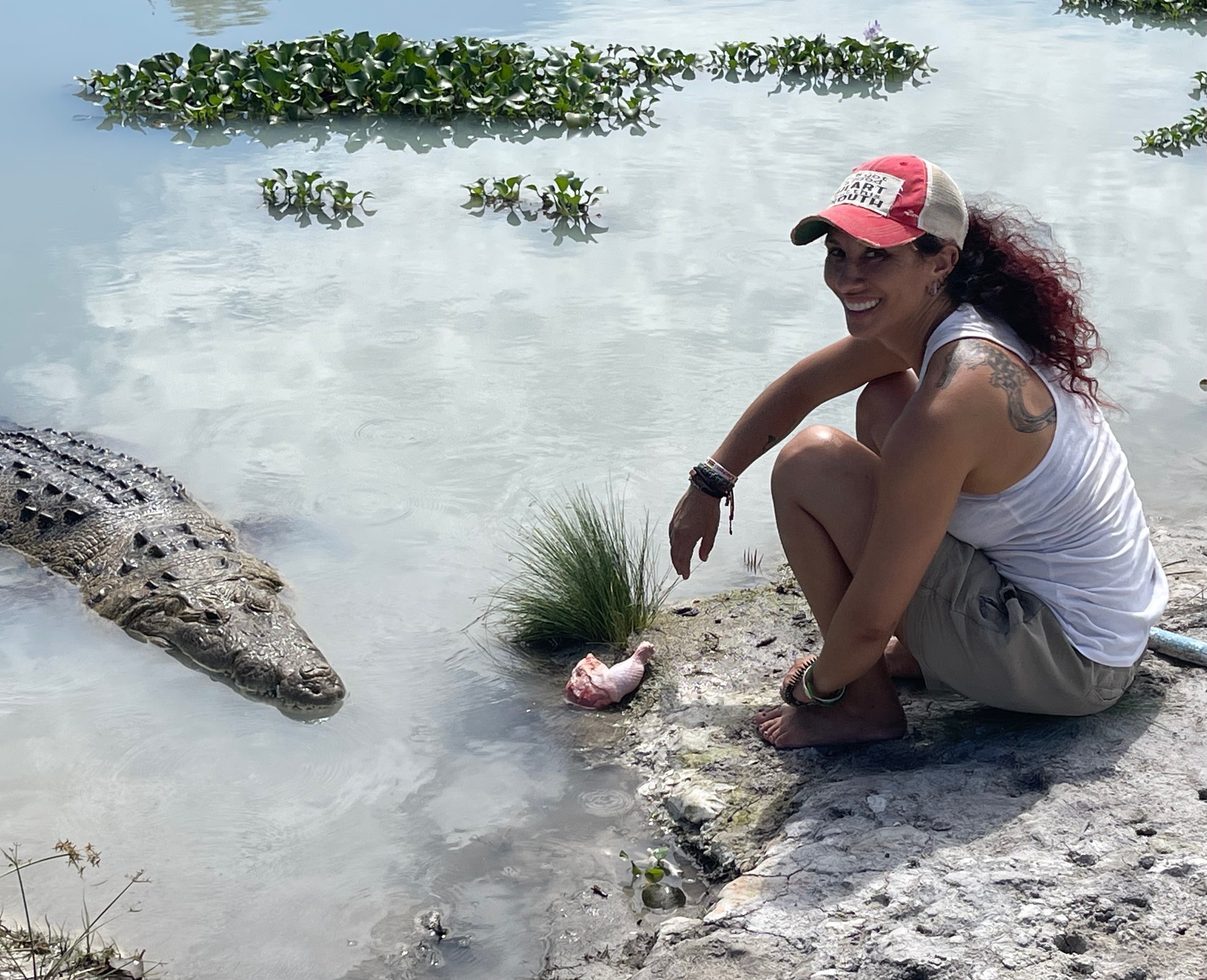 When Dr. Marisa Tellez, PhD sat down with me for a remote interview, she apologized for the spotty internet. "I have to do this at a café last minute. We got a call about a manatee getting hit by a boat, so I had to come back here with my team." 
Tellez's PhD research was on the interactions between parasites and crocodilians. Today, she is a conservationist and crocodile researcher, working largely with crocodiles that are native to Belize and other parts of Central and South America. "I've always had a soft spot for apex predators," Tellez says. "I felt even from a young age that they weren't getting enough love, and these are some of the most important animals in the world when it comes to ecological balance."
In pre-colonial times, there were upwards of 1 million crocodiles living in Belize. Now, there are only about 7 to 10 thousand left. The Crocodile Research Coalition (CRC) based on the Placencia Peninsula in Belize is working to balance the number of crocodiles in the area and foster a healthy human-crocodile relationship to keep it sustainable. But as the executive director of the CRC, a lot of Tellez's conservation work extends beyond just crocs. 
"We're the only wildlife organization in Southern Belize, so we have a huge responsibility with that," Tellez says. "So, if it's not doing wildlife rescues, then we're out in the field doing crocodile research, bird surveys, manatee surveys, and outreach." 
In fact, community outreach and relationship-building are some of the most important facets of Tellez's work as a crocodile conservationist. 
"When I first started getting into wildlife, it was because I like wildlife more than people. Well, guess what? You're going to be dealing with a lot more people than wildlife," Tellez says. "If we want the long-term success of any management program, we need the people."
Rebuilding The Connection Between Crocodiles And The Community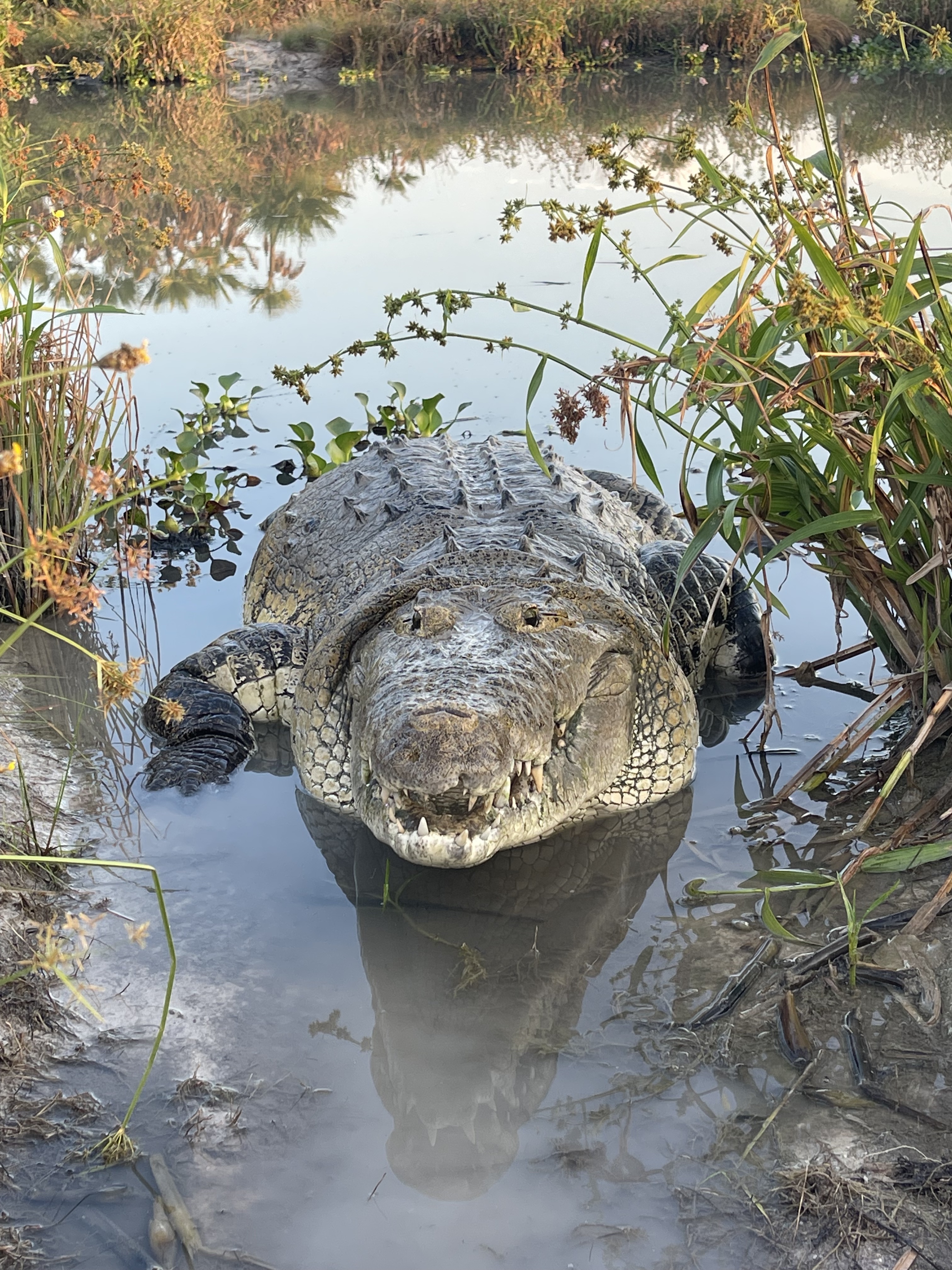 Because crocodiles can be dangerous, or just because they aren't as cute as other animals (according to some accounts, anyway), they face stigma that can hinder their conservation. Tellez knows that working to destigmatize crocs and re-establish their connection with the community that surrounds the CRC is essential to saving the animal for good. 
The CRC offers a community science program for locals to report animal sightings in their area, which led Tellez and her team to spot patterns in the crocodiles' behavior. According to the database they built, crocodiles are more active about 10 to 14 days before a full moon. "Thanks to the information we collected for our community scientists, we can tell the community… to be more observant on the road at those times," Tellez says. 
Local involvement in research helps to reduce human wildlife conflict, mentor the next generation of scientists, and decolonize science. This makes it more participatory for the individuals affected by the wildlife rather than only for scientists who "parachute" in and leave the area when their research is done. 
"Pre-colonization, the crocodile was the most revered animal of the Mayan civilization," Tellez says. But when colonizers arrived in the Americas, they stigmatized predators and shifted the local mindset to fear them. "It's a lot easier to exploit if you can change the mindset of people that [crocodiles are] dangerous, vermin, or not needed."
Seeing the community's hearts change about crocodiles is Tellez's favorite part of her job. A moving example was when she was called to identify the body of a critically endangered American crocodile, killed by poachers. Tellez dejectedly posted about what she saw that day on Facebook, and the outpouring of local support surprised her.
"People [were] angry. People were [saying] 'Don't tell me it's Jeff. Don't tell me it's Gumdrop. Don't tell me it's Charlie!' The police arrested [the poachers] and the community was outraged," Tellez remembers. "It illustrated that our outreach is working." 
Balancing Conservation Science And Who You Are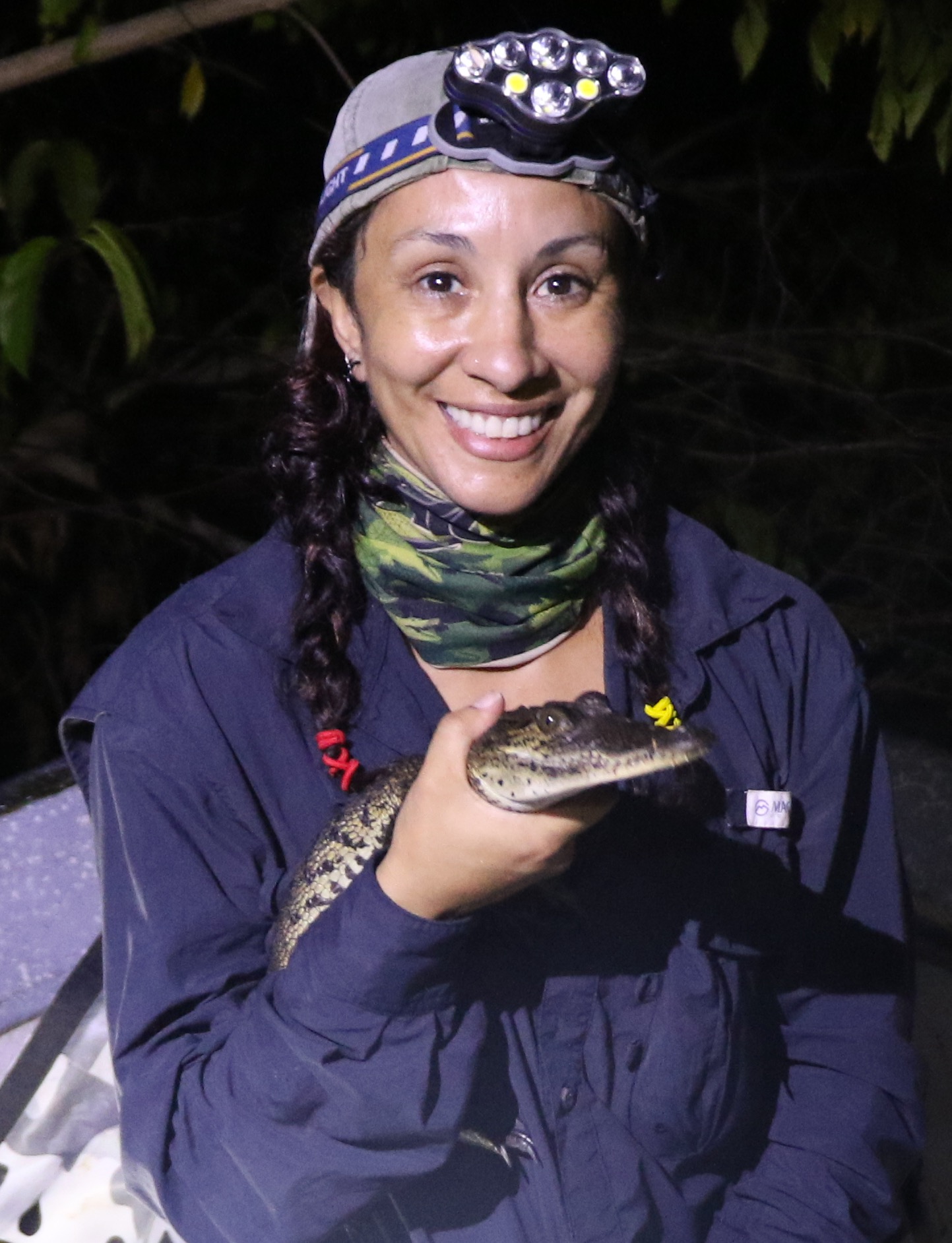 At the top of Tellez's bio on the CRC website, there is an Egyptian proverb: "If a woman loves a crocodile, she takes on its character."
In some scientific communities, identifying with animal subjects or even naming them is looked down on as biased or anthropomorphization. Tellez says that her love for the animals she protects doesn't negatively influence her scientific observation of them at all. 
"I'm Mescalero Apache, and a lot of knowledge was passed down. And in indigenous societies, animals have a spirit," Tellez says. "In the global North, they say, 'Don't anthropomorphize.' But for Indigenous societies, that's Brother Bear. Or, that's Sister Eagle. There's a connection and I think that we can learn from it. And I think science would progress so much if we started to acknowledge some of these Indigenous ideals and more traditional science."
Tellez says that she hasn't always been welcomed with open arms in the science world, whether due to her radical inclusion of Indigenous knowledge in her scientific practice, or simply because of her identity as a woman of color. In a way, it mirrors the stigma of studying a predator that is seen as an outsider rather than an essential part of the local ecosystem. But she advises young scientists to embrace challenges and trust they will find a supportive community that sees their passion.
"A lot of people look down upon Indigenous knowledge. And that continues to be a challenge," says Tellez. "But I've been meshing things and I think if anything, that's helped with some of the success. We can bring the strengths of various views to the table, and I think that could only progress conservation [and] science. It's just about finding the balance."
---
Meet the Writer
@

monkey_cabinet
Emma Lee Gometz is Science Friday's Digital Producer of Engagement. She's a writer and illustrator who loves drawing primates and tending to her coping mechanisms like G-d to the garden of Eden.