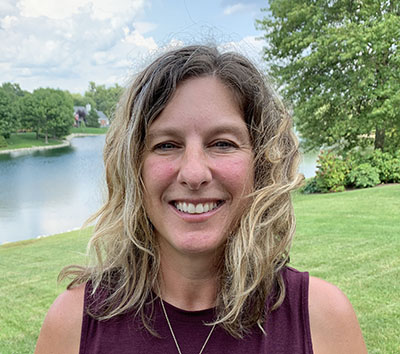 Jamie Back
Educator Collaborator
Jamie Back is a high school STEAM Teacher and Makerspace Coordinator at Cincinnati Country Day School in Cincinnati, Ohio. Jamie is a "maker" and a lifelong learner who enjoys bringing engineering design, making, computational thinking, and 3D printing into her classroom.
Jamie studied Materials Engineering at the University of Cincinnati and received a master's in education from Xavier University. After college, she worked in the field of Information Technology. She became a high school teacher to inspire students to use math, science, technology, and creativity to solve "real-world" problems. Jamie frequently presents at STEM conferences and, when she has time, maintains her own blog. In 2018, Jamie received Cincinnati Country Day School's Lee S. Pattison Distinguished Teacher Award.
Jamie's math students have tackled a variety of engineering design and 3D printing projects, like using the science and math of sound to create speakers for phones, using the movement of the sun to design a sail shade installation for their school's playground, and designing mathematics-based art pieces for 3D printing.
Jamie enjoys traveling with her family, visiting museums, landscaping, cooking, learning new things, and using her 3D printer to create math art.
Photo Credit: Josh Back