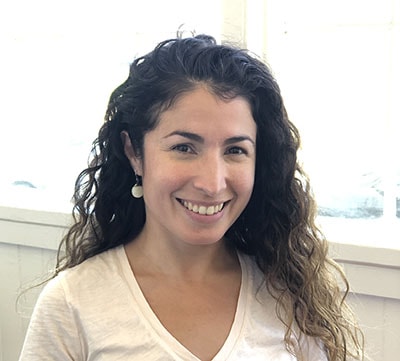 Laura Diaz
Educator Collaborator
Laura Diaz is the founder of the Educator Collective for Environmental Justice and a former high school biology teacher.  She engages educators in bringing Environmental Justice-centered topics to their classes through professional development programs centered around action-based projects using data mapping. Laura plays a proactive role in elevating the conversation around what teachers have to offer not only to students but also in the movement of social progression.  She also centers her work in running a Youth Collective that actively advocates and engages in community-based participatory research for various environmental justice issues across the United States. 
A former microbiologist for the California Department of Public Health, Laura is the proud daughter of two immigrants and has been personally impacted by environmental injustices in her community. Her upbringing gives her a grounding perspective of the transformative role that education holds. Laura is particularly interested in the cross-section between educators, students, and the community using environmental justice and projects. 
Laura is also a former professional salsa dancer and Latin jazz fanatic. Her favorite pastimes include rock collecting and hiking with her son. 
She and her students were guests at the Science Friday Remote Broadcast in San Francisco. Listen to their interview here!

Educational Resource
Who bears the pollution burden? Use data to determine the pollution burden for a community and the systems that contribute to environmental injustice.
Read More