Have you ever wished there was a Science Friday beer? A beer you could enjoy as you begin your weekend, created with a small local brewery, inspired by Medieval brewing traditions, and with an herbal hint, and balanced hops? Well your wish has come true! Introducing, A Field Story—Science Friday's tastiest collaboration to date, with Brooklyn's Sixpoint Brewery.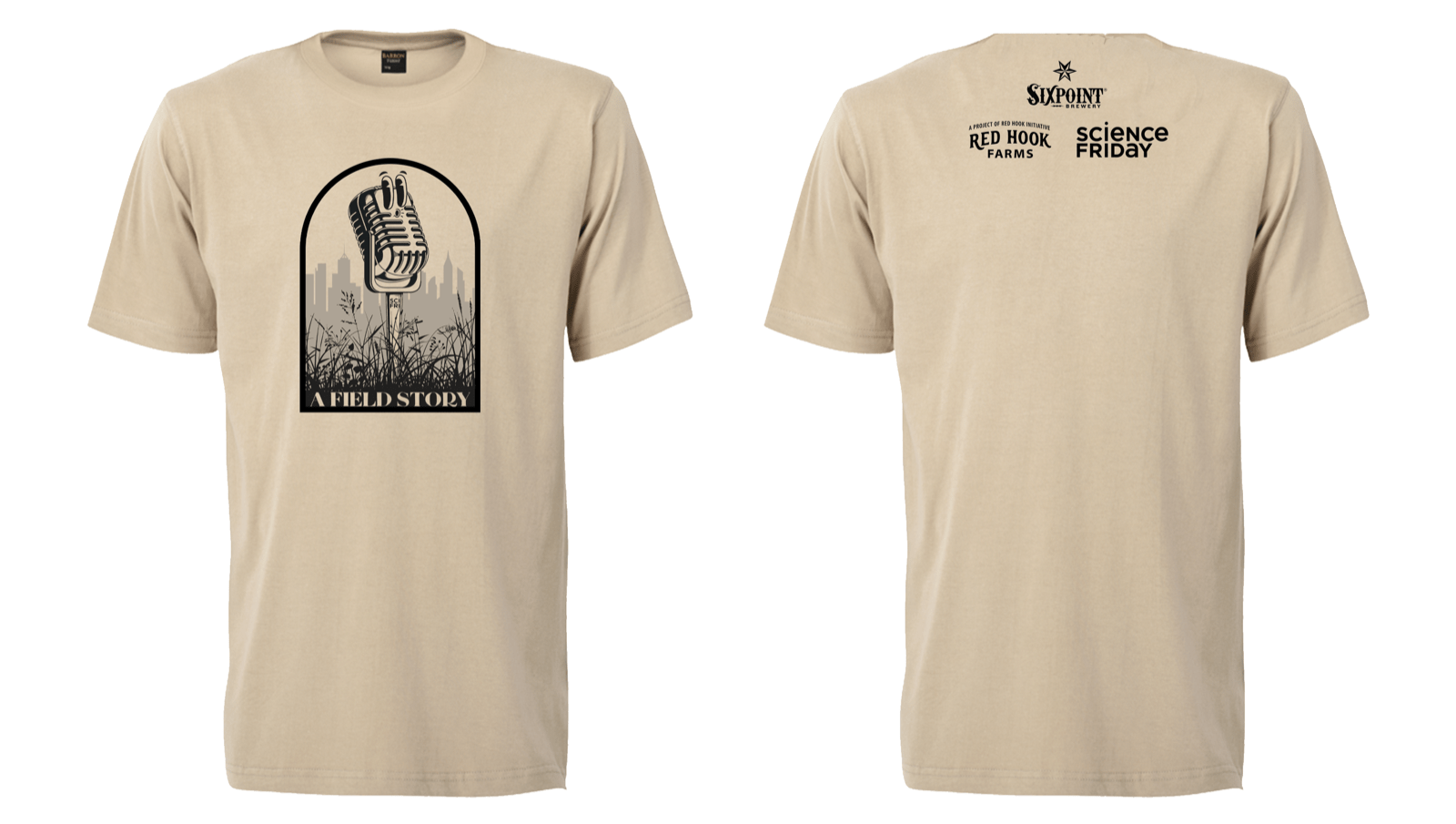 In honor of this collaboration we've created these limited edition t-shirts that we wanted to share with you, our truest fans. With a special donation of $52 we'll send you this truly unique t-shirt—currently only available to Science Friday and SixPoint staff. Simply select your size after making a donation. Your donations help us do fun things like this and the weekly radio show, so we hope you'll make a donation and wear this unique shirt with pride. Thirsty for more? Use this handy Sixpoint Beer Finder to find A Field Story beer near you.
A bit more about A Field Story: This beer is a gruit (never heard of it? We hadn't either!) and it's made with rosemary, tarragon, lemongrass, and mugwort, making for a singular and flavorful experience. Want to learn more about what it takes to create a hyper-local gruit? Listen to our segment!