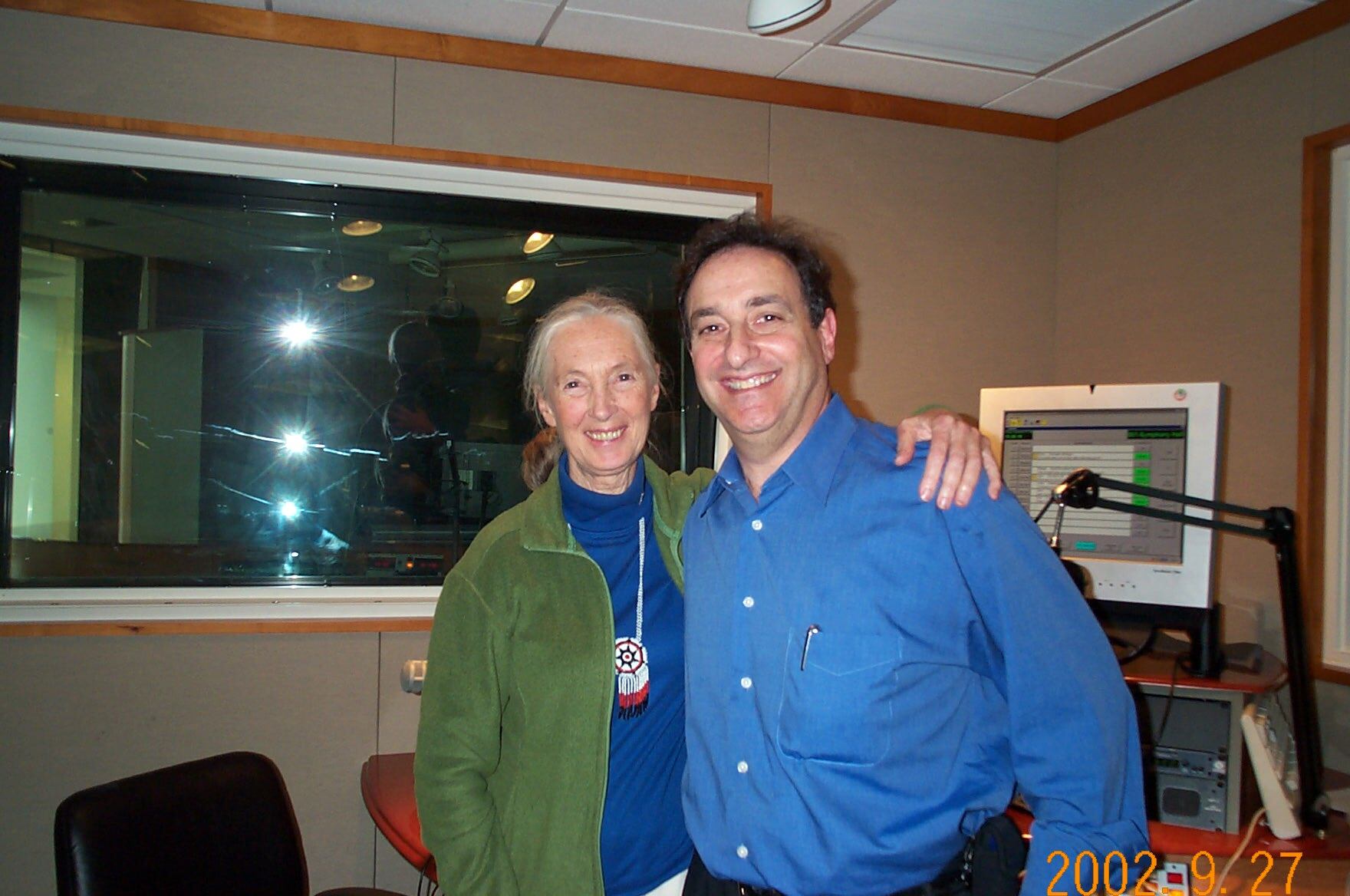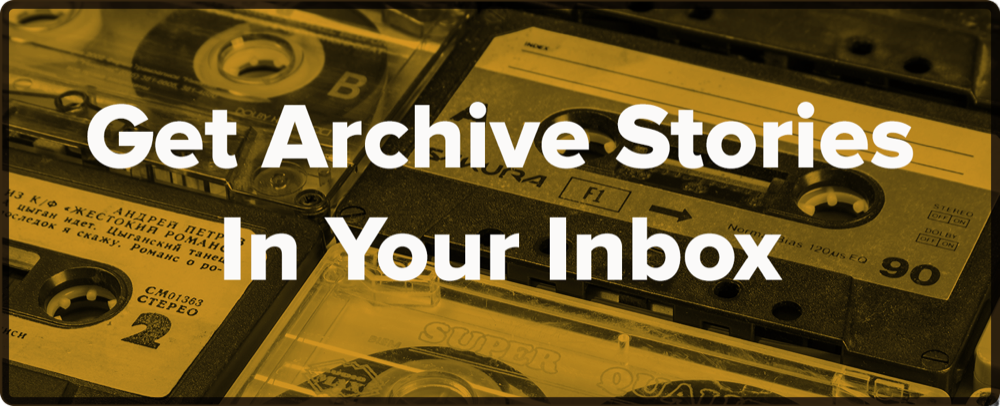 Sign up for the Science Friday Rewind newsletter to get more stories and audio bites from our archives! See photos of Jane Goodall in Gombe and listen to more archive bites in our SciFri Rewind article. 
---
On September 27, 2002, Ira sat down for his first interview with the pioneering conservationist and primatologist Jane Goodall, to hear about her life, work, and vision for our relationship with our environment. Goodall is the 2021 recipient of the prestigious Templeton Prize for her work with animals and her contributions to humanity.
When this interview originally aired, Goodall was already 40 years distant from her initial breakthrough discovery of tool use in chimpanzees, was the subject of a newly released IMAX movie, and had just been named a UN Ambassador for Peace.
Learn more about her in the latest Science Friday Rewind, a series exploring historic interviews and scientific discoveries captured in our audio archives.
---
Donate To Science Friday
Invest in quality science journalism by making a donation to Science Friday.
Segment Guests
Jane Goodall
Jane Goodall, DBE, is a founder of the Jane Goodall Institute and is a UN Messenger of Peace.
Segment Transcript
The transcript for this segment is being processed. It will be posted within one week after the episode airs.
Meet the Producers and Host
@

ctaylsaurus
Christie Taylor is a producer for Science Friday. Her day involves diligent research, too many phone calls for an introvert, and asking scientists if they have any audio of that narwhal heartbeat.
@

laurenjyoung617
Lauren J. Young is Science Friday's digital producer. When she's not shelving books as a library assistant, she's adding to her impressive Pez dispenser collection.
@

johndankosky
John Dankosky is a contributing editor with Science Friday, and occasional guest host. He also works with public radio collaboratives, and hosts "Steady Habits"—a podcast of the digital news service, The Connecticut Mirror.