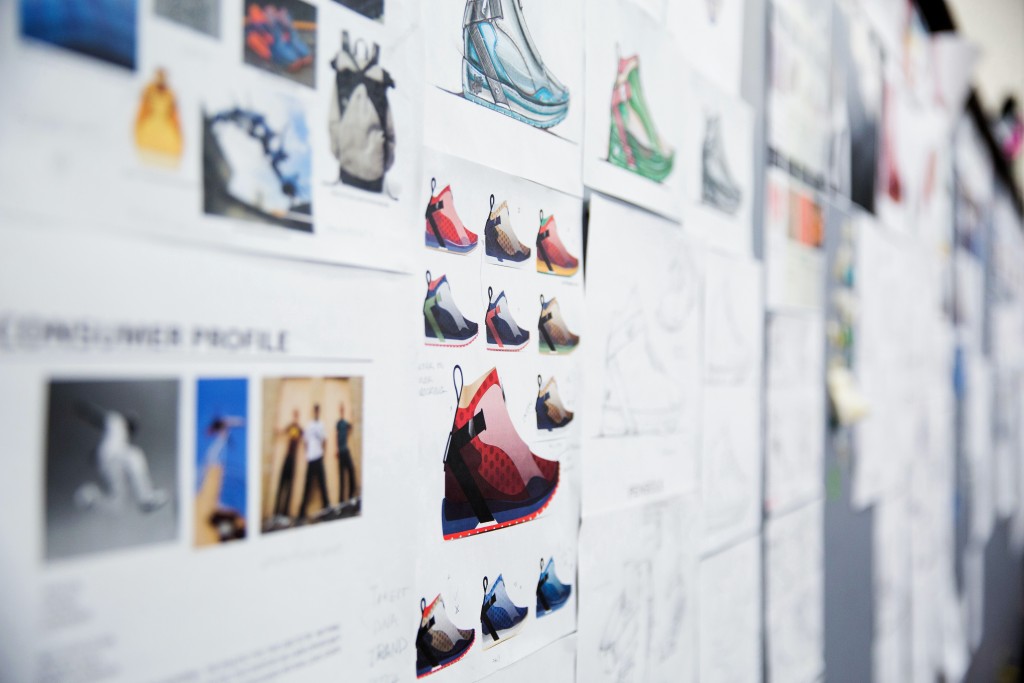 Would you believe that one of the landmark innovations in sneaker technology involved a waffle iron? In the early 1970s, Nike co-founder Bill Bowerman was trying to figure out how to create a running shoe with more traction. But he didn't want to add spikes to the sole. Then, inspiration struck over breakfast with his wife when he examined the structure of his waffle. As Elizabeth Semmelhack, senior curator at the Bata Shoe Museum recounts, Bowerman decided to pour rubber into the waffle maker—and the rest is sneaker history. The classic Nike Waffle Trainer made its market debut just a few years later.
Today, innovations in sneaker technology seem endless, from knitted uppers to 3-D-printed components. D'Wayne Edwards, former footwear design director at Nike's Jordan Brand, even included titanium in the Air Jordan 22 shoe he designed. Yet as sneaker technology continues incorporating new materials, does any of it make a difference in how we move, especially when it comes to running? Biomechanist Rodger Kram explains how the sneakers you wear can affect the way you run.
Plus, if you're looking to add some flashy tech to your trainers, Science Friday's education team shows you how to weave LED lights through your sneaker laces.
Segment Guests
D'Wayne Edwards
D'Wayne Edwards is founder of the Pensole Footwear Design Academy in Portland, Oregon.
Elizabeth Semmelhack
Elizabeth Semmelhack is senior curator at the Bata Shoe Museum in Toronto, Canada.
Rodger Kram
Rodger Kram is an associate professor of integrative physiology at the University of Colorado Boulder in Boulder, Colorado.
Meet the Producer
@

beckyfogel
Becky Fogel is a newscast host and producer at Texas Standard, a daily news show broadcast by KUT in Austin, Texas. She was formerly Science Friday's production assistant.