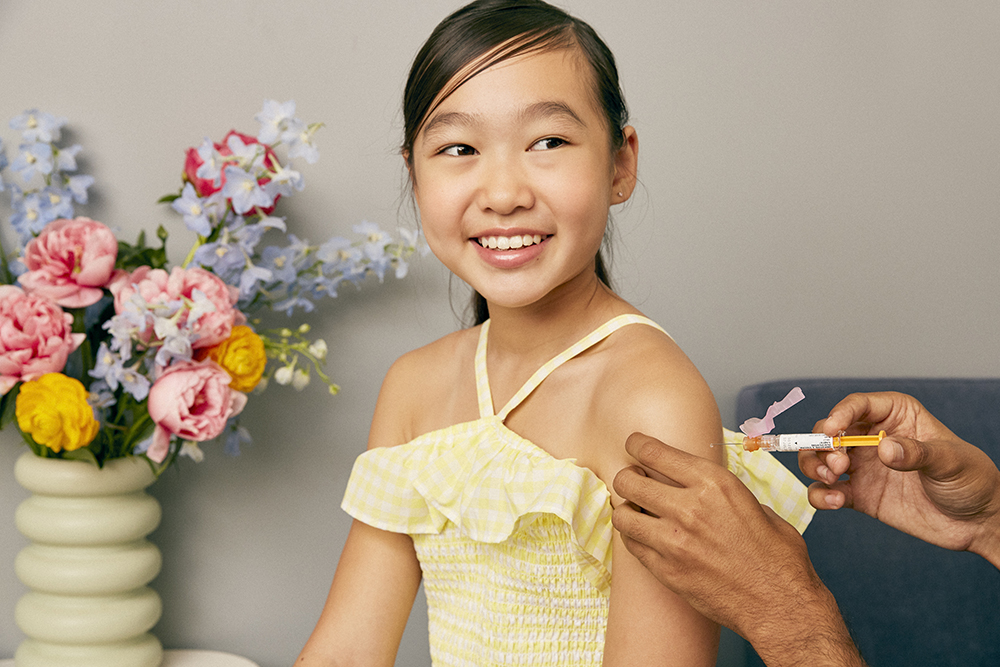 This story is a part of Science Friday's coverage on the novel coronavirus, the agent of the disease COVID-19. Listen to experts discuss the spread, outbreak response, and treatment.
---
This week, Pfizer's COVID-19 vaccine for kids under 12 was officially recommended by the CDC, after a unanimous vote from its independent advisory committee and the FDA's authorization based on safety and efficacy data.
In their analysis, the FDA said the benefits of the vaccine "clearly outweigh" the risks. The risks, which were referenced in a cost-benefit examination of the data, included circumstances that popped up in the study that were unrelated to getting the vaccine (like a broken arm and an accidentally swallowed penny that occurred during the observational period).
As parents around the U.S. race to find appointments, Ira talks to science journalist Maggie Koerth about the safety data and what's next for parents of young kids, including those under 5.
They also discuss a NASA test of a system to defend the planet from killer asteroids, a new prediction that climate change will change the availability of food crops within the next ten years, and other science news headlines.
---
Further Reading
---
This week, Science Friday celebrated 30 years on the air! But there is more work to and more research to be explored. By making a gift, you help us prepare for our future and protect us from uncertainty.
Your support makes a difference. Make a donation today, celebrate our 30-year history and be a champion of the next 30 years ahead!
Thank you,
Ira Flatow and the Staff and Board of Science Friday
Segment Guests
Maggie Koerth
Maggie Koerth is a senior science reporter with FiveThirtyEight.com. She's based in Minneapolis, Minnesota.
Segment Transcript
The transcript for this segment is being processed. It will be posted within one week after the episode airs.
Meet the Producers and Host
@

ctaylsaurus
Christie Taylor is a producer for Science Friday. Her day involves diligent research, too many phone calls for an introvert, and asking scientists if they have any audio of that narwhal heartbeat.
@

iraflatow
Ira Flatow is the host and executive producer of Science Friday. His green thumb has revived many an office plant at death's door.