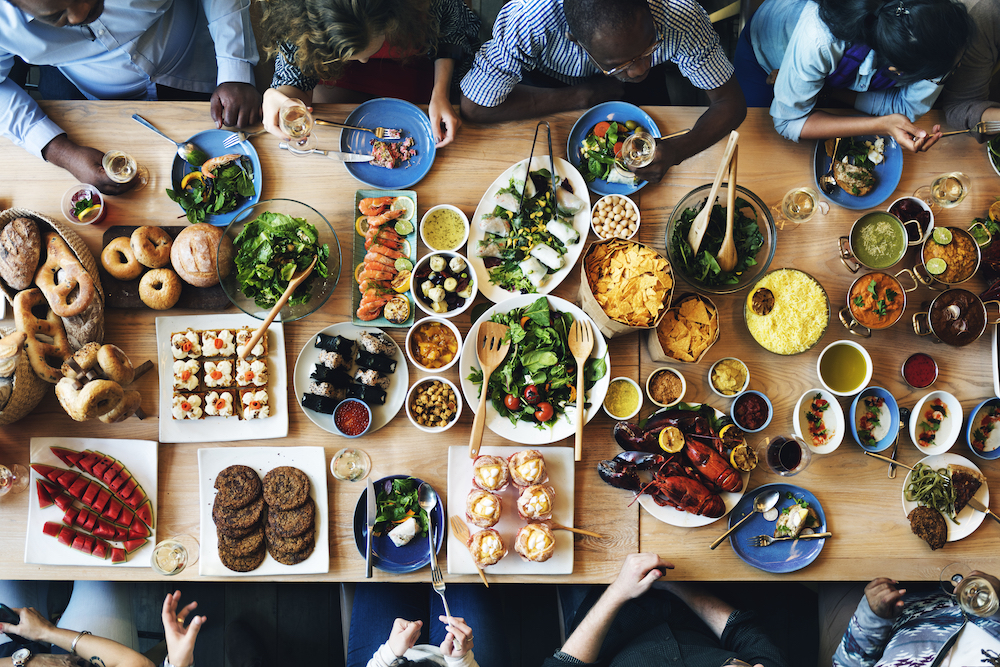 ---

Science Diction is a bite-sized podcast about words—and the science stories behind them. Subscribe wherever you get your podcasts, and sign up for our newsletter.
---
This week, we're sharing an episode from an excellent food podcast, Gastropod. This show is right up our alley—co-hosts Cynthia Graber and Nicola Twilley serve up episodes that "look at food through the lens of science and history." What's not to love? This episode looks at something we're all missing a lot these days: communal eating. 
We love eating dinner together with friends and extended family, and we miss it! But why does sharing a meal mean so much—and can we ever recreate that on Zoom? As we wait for the dinner parties, cookouts, and potlucks of our post-pandemic future, join us as we explore the science and history of communal dining.
Scientist Ayelet Fishbach shares how and why eating together makes us better able to work together, and evolutionary psychologist Robin Dunbar and archaeologist Brian Hayden demonstrate how it actually made us human—and led to everything from the common cow to the pyramids. Plus, we join food writers Nichola Fletcher and Samin Nosrat for the largest in-person banquet of all time, with Parisian waiters on bicycles, as well as the world's biggest online lasagna party.
Guests: 
Samin Nosrat is a chef, teacher and author of Salt, Fat, Acid, Heat.
Ayelet Fishbach is professor of behavioral science and marketing at the University of Chicago.
Robin Dunbar is a professor of evolutionary psychology at the University of Oxford.
Brian Hayden is an archaeologist and emeritus professor at Simon Fraser University.
Nichola Fletcher is a food writer in Scotland and author of the book Charlemagne's Tablecloth: A Piquant History of Feasting.
Alice Julier is a sociologist who writes about inequality, food, and everyday life. 
Footnotes & Further Reading: 
Listen to more Gastropod here.
Credits: 
This episode of Gastropod was produced by Cynthia Graber and Nicola Twilley. 
---
Meet the Writers
@

yohannamayer
Johanna Mayer is a podcast producer and hosted Science Diction from Science Friday. When she's not working, she's probably baking a fruit pie. Cherry's her specialty, but she whips up a mean rhubarb streusel as well.
@

ElahFeder
Elah Feder is the former senior producer for podcasts at Science Friday. She produces the Science Diction podcast, and co-hosted and produced the Undiscovered podcast.