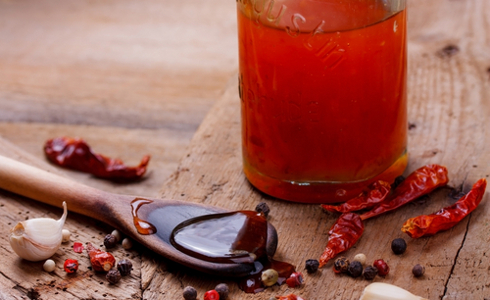 Attention, hot sauce makers!
Most of you probably agree that a lot of food can be improved with a little bit of spice. From the super-picante to the sweet-and-smoky, hot sauce has become a staple of American cuisine. But how do you build an awesome sauce?
We talk with culinary scientist Ali Bouzari. He uses science to figure out why food tastes so good, then works with chefs to improve their recipes. And he's agreed to review your hot sauce recipes to make them even better.
Submit your recipes in the comments below. Plus, you can readAli Bouzari's recommendations to getting the right consistency for sauces and soups here.
---
Meet the Writer
@

bechter
Brandon Echter was Science Friday's digital managing editor. He loves space, sloths, and cephalopods, and his aesthetic is "cultivated schlub."