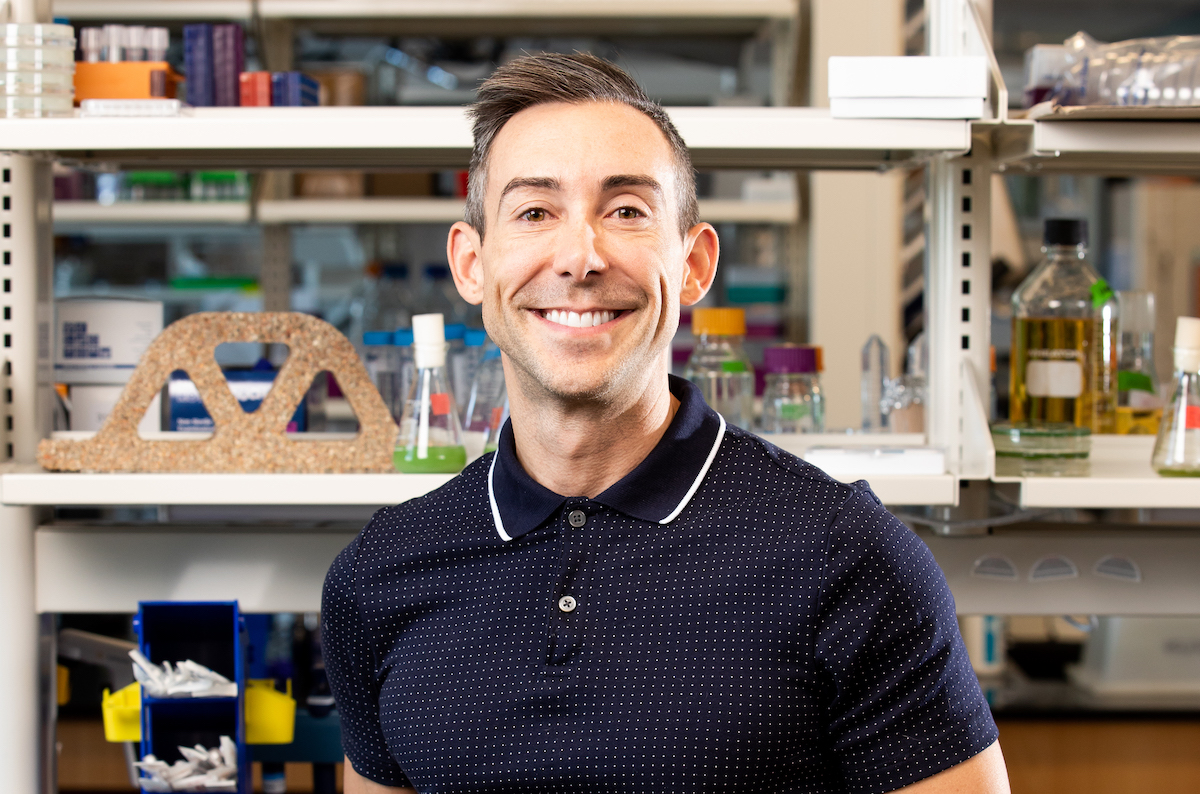 The next time you are walking on a concrete street, take a look under your feet. You may see patches of chalky white, crumbling edges, or a smattering of tiny craters on the surface. The damage is often a result of freezing and thawing of the concrete, where the expansion of frozen water builds pressure inside the material. 
"If that pressure has no place to go, it will pop off the surface of concrete," says Wil Srubar, an assistant professor and materials engineer at the University of Colorado in Boulder, a city where freeze-thaw damage is commonly seen on buildings and streets. 
"We really scratched our heads and thought, 'I wonder how nature deals with freezing temperatures?'" Srubar tells Science Friday in an on-air interview. That kind of question is the basis for many of the studies in his lab. Srubar and his team look to nature's solutions to infuse life into static buildings and architecture.
Related Segment
Cold Climate Organisms Offer Clues To Crackless Concrete
In a recent study, Srubar and his team harnessed nature's methods for handling freezing temperatures to tackle freeze-thaw damage in concrete. Currently, the concrete industry injects tiny air bubbles into the mixture to help alleviate pressure. But there are drawbacks, Srubar explains. The pockets of air lowers the strength and durability. They also act like "super highways" that carry water and ions, such as chlorides, through the concrete, which causes corrosion.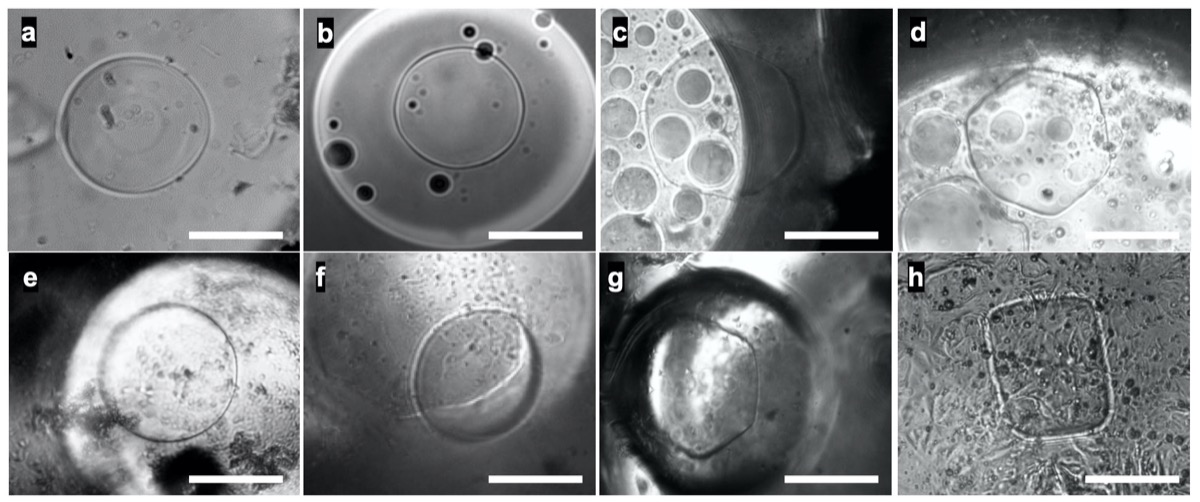 Instead, Srubar looked to antifreeze proteins. These small molecules are found in certain fish, bacteria, insects, and plants and help them live in extremely cold environments. They bind to ice crystals inside the organism, preventing them from freezing solid. However, the intricately folded proteins don't mix well with the high pH conditions of concrete, explains Srubar. "They like to unfold and even disintegrate at really high pH." 
The team looked to other more stable molecules that can mimic the properties of antifreeze, and used a synthetic biomimetic polymer—one that works similar to the gelatin that makes ice cream smooth. They applied it to a solid ceramic, like concrete, and found that the polymer helped stop the freeze-thaw damage.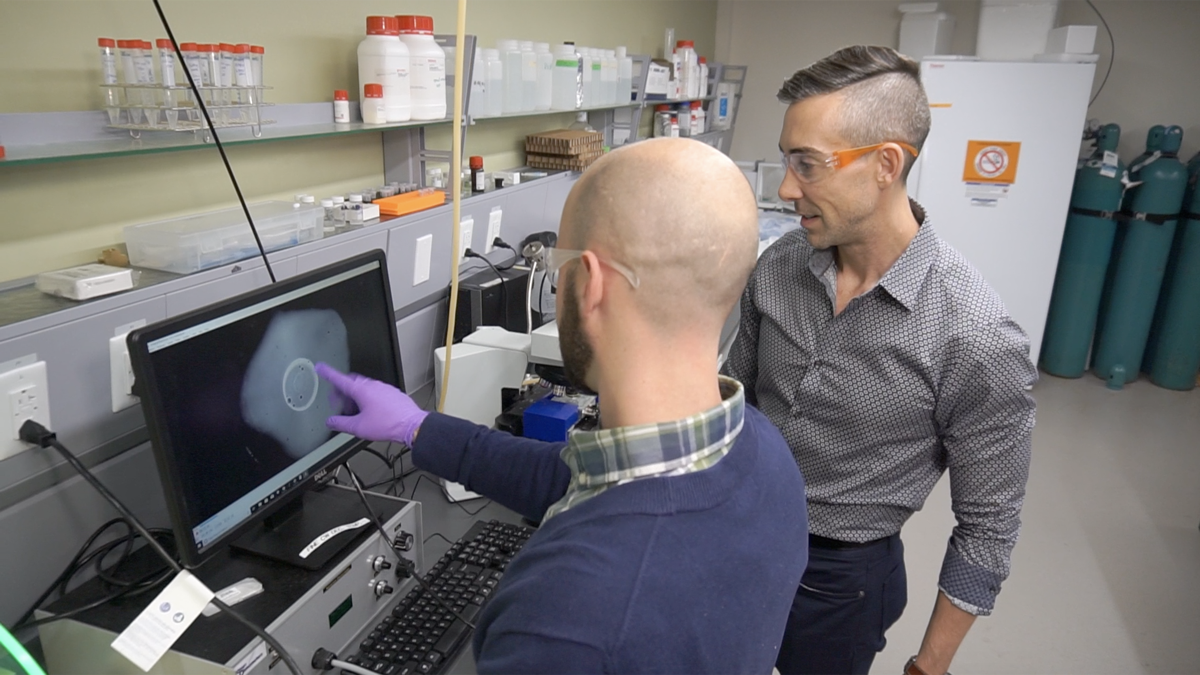 Growing up on a farm outside of Houston, Texas, Srubar had always been fascinated by the architectural feats of concrete on visits to the city. When he began to live in cities as an adult, he started to think more about blending aspects of the natural world with fixed materials as a way to create sustainable options. 
"Take Central Park in New York City, where there's a definitive line as to what is natural and what is human. I really started to question that paradigm," he says. "I want to be a testbed for different materials that I'd like to see in the building industry."
Explore more photos of living building materials—from transparent wood to bacteria-infused, regenerating scaffolds.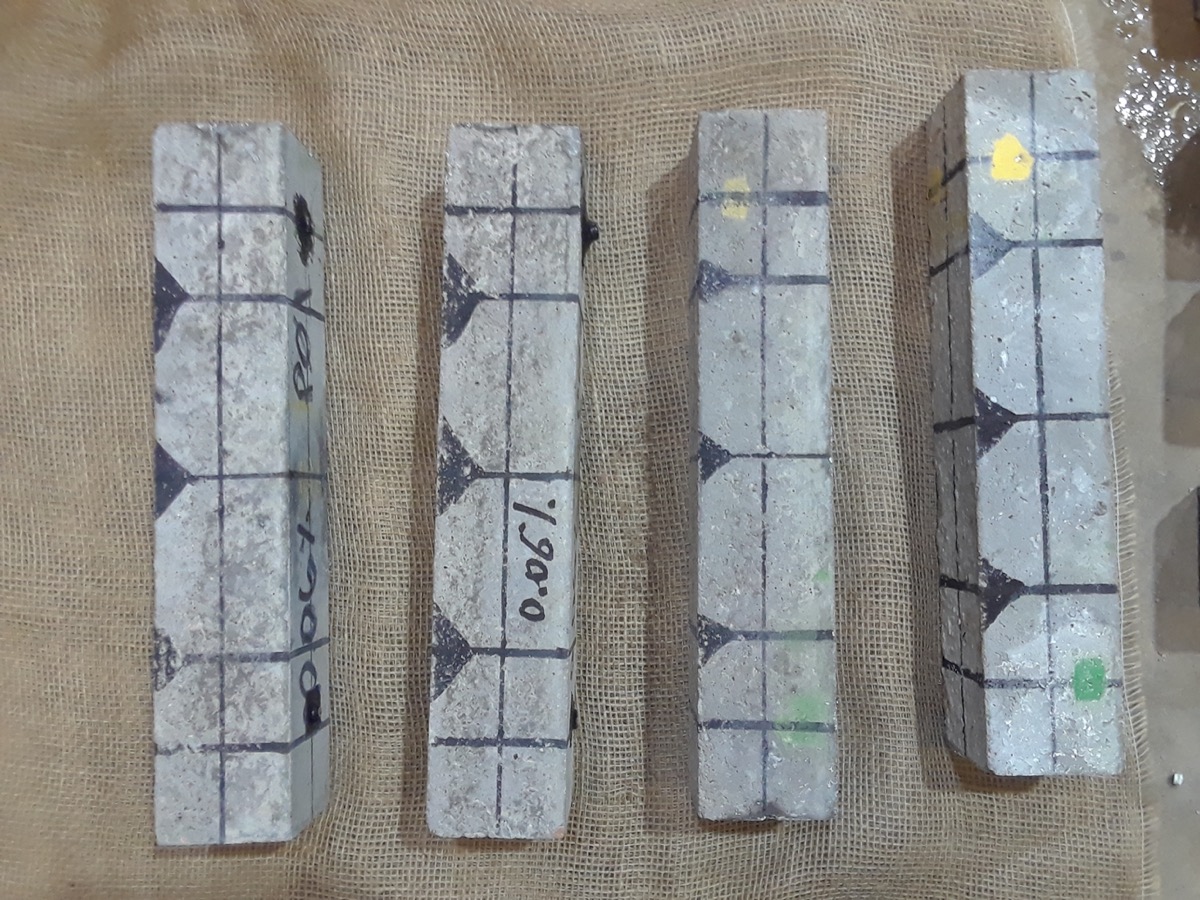 Related Segment
How The World Of Building Materials Is Responding To Climate Change



Related Segment
How To Spot The Engineering Tricks Hidden In Buildings


---
Donate To Science Friday
Invest in quality science journalism by making a donation to Science Friday.
Meet the Writer
@

laurenjyoung617
Lauren J. Young was Science Friday's digital producer. When she's not shelving books as a library assistant, she's adding to her impressive Pez dispenser collection.