Are All Cat Meows Alike?
All of these meows are from the same cat, a female European shorthair from Italy. Two were from when she was left alone in an unfamiliar room for five minutes. Two were from when she was being brushed. And two were from when she was being fed. Listen to the clip again. Can you tell which meow goes with which action?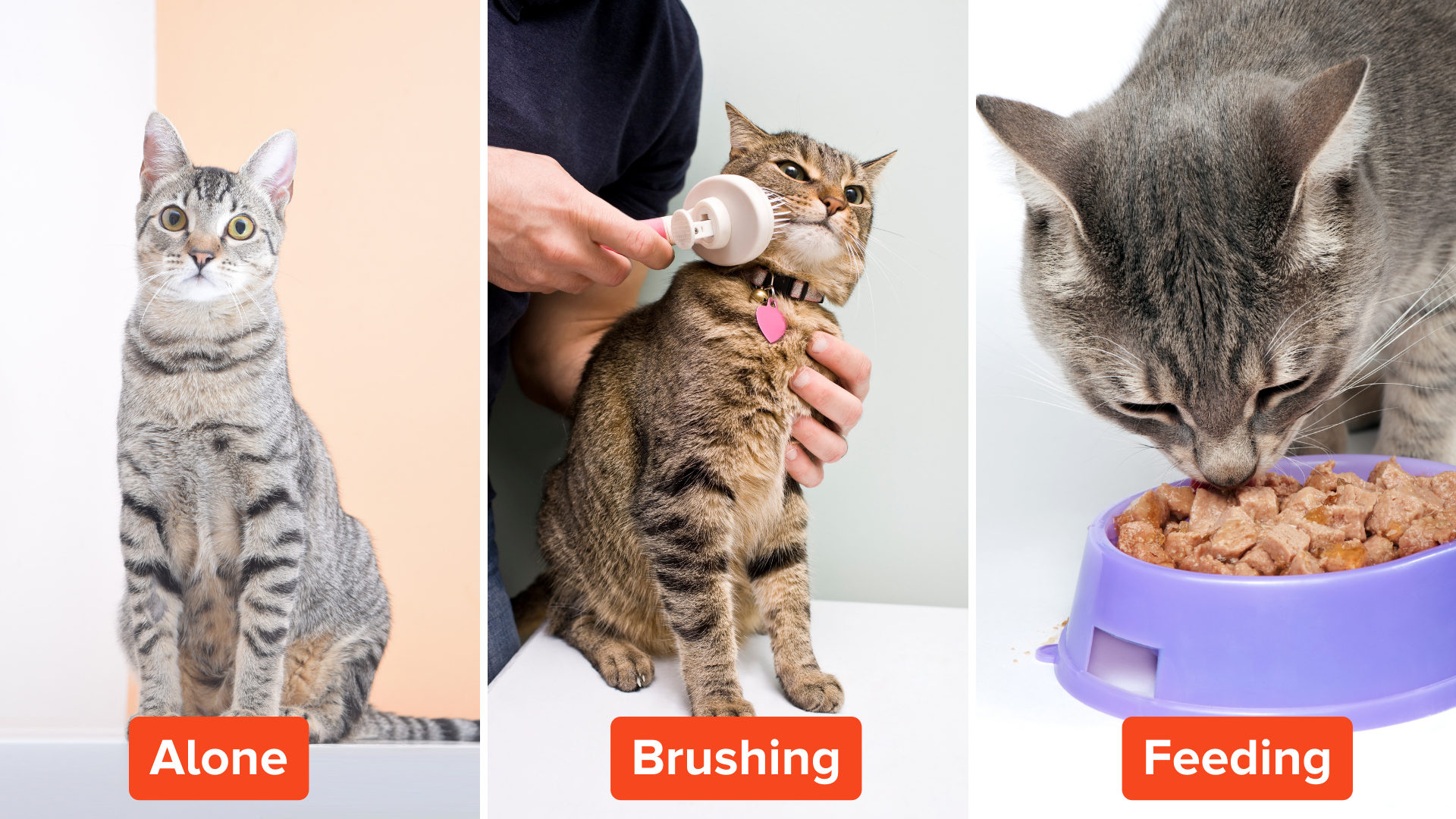 On the recording, the first two meows were brushing, the second two were feeding, and the last two were the cat when she was alone. If you didn't match each one correctly, don't feel bad. It turns out there is no universal cat language.
According to Jonathan Losos, a professor of evolutionary biology at Washington University in St. Louis, Missouri, cats do have different meows for different things, but it varies a lot by cat… and by the humans they live with.
"Although there is no universal language, cats and the people they live with kind of negotiate their own understanding… And so that ability of the cats to do that, to come up with this understanding, that is one of the features that evolved as cats were domesticated." – Jonathan Losos
Related Segment
What Is Your Cat's Meow Trying To Tell You?
Do An Investigation On Animal Communication
Now it's your turn to be a behavioral biologist and answer a question: How does your animal communicate with you?
Choose an animal to study. (Hint: It doesn't have to be a cat!)
Observe how your animal communicates with you.
Investigate one variable at a time. For example, above, the scientists tested the cat's meow—a behavior—as they reacted to different stimuli.
Record your animal's communication with video, sound, pictures, or drawings.
Reflect on your observations. Try to match what your animal is doing to what they are communicating.
Compare Notes With Others: Post A Flip!
It's time for the most important part. Just like Professor Losos did on our show, you can share your observations with others. Now it's your turn to communicate!
Just click the link below to join our safe, kid-friendly Flip group, where you can share your results and see the work of other young scientists just like you.
As you look at other scientists' results, ask yourself:
How is my animal's communication similar or different from others?
Can I understand what other people's animals are communicating?
How can I use this information? What problem can I solve with the information?
Take a look at my video of my cat, Bippity. I think he's telling me he wants to leave my office, but the door is closed, so he can't. Because I understand his communication, I know he wants out (probably to use the litter box!).
So Why Do Cats Meow?
It turns out cats' meows are something cats do to interact with people. They learned to do this slowly, over time, as they evolved from African wildcats into the domesticated cats we know and love today. Every cat's meow is a little different, adapted to create a personal language between a feline and its human.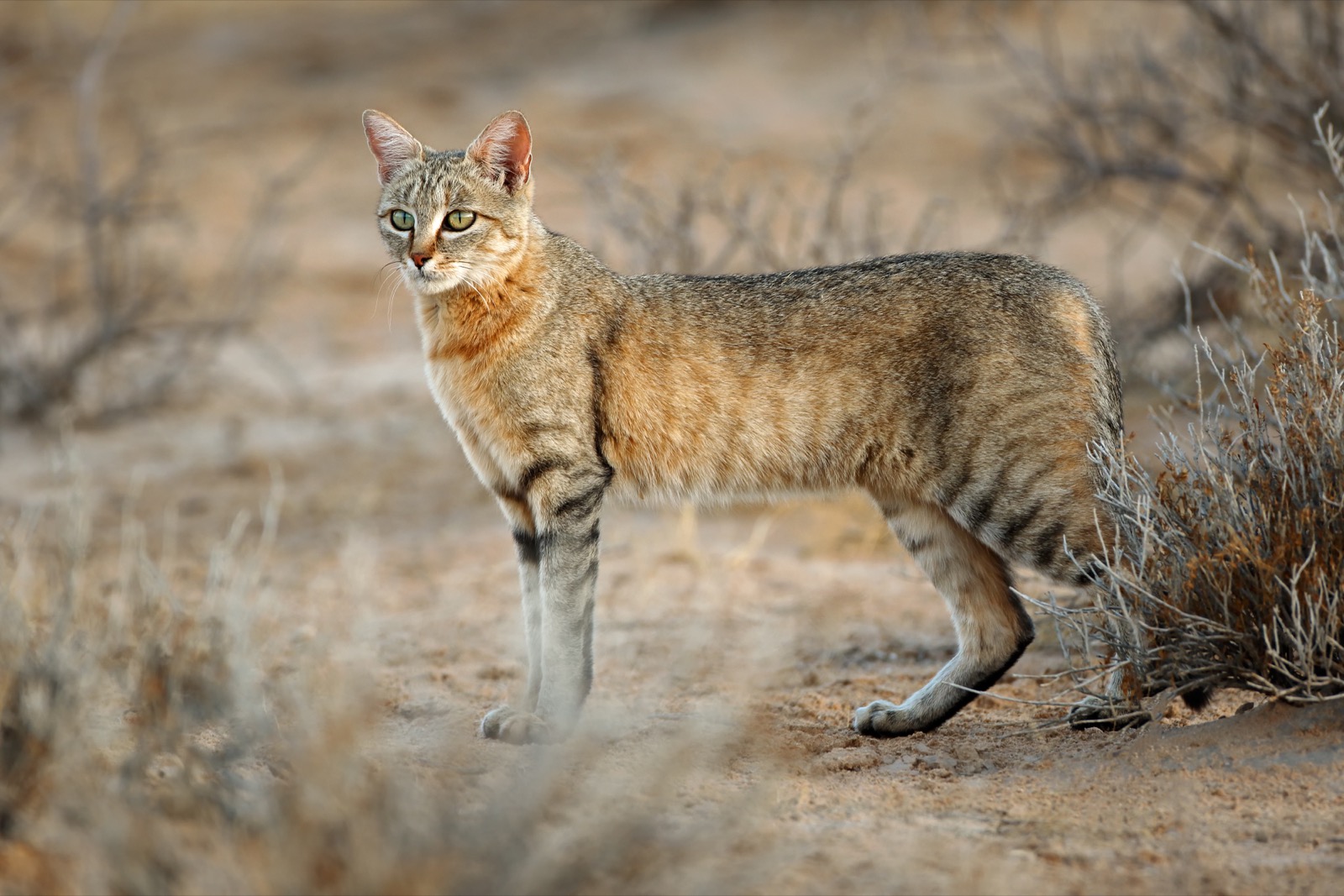 So cats must meow to one another as well, right? Losos says they don't! Cats that don't live with humans—feral cats—don't usually meow to one another to communicate. They'll make other sounds, of course, like hisses or growls when they're angry, but overall no meowing.
What do you think? Do you think Dr. Losos is right about all this?
Credits
Lesson by Sandy Roberts
Copyediting by Ariel Zych
Digital Production by Sandy Roberts
---
Meet the Writer
@

KaleidoscopeSci
Sandy Roberts is Science Friday's Education Program Manager, where she creates learning resources and experiences to advance STEM equity in all learning environments. Lately, she's been playing with origami circuits and trying to perfect a gluten-free sourdough recipe.