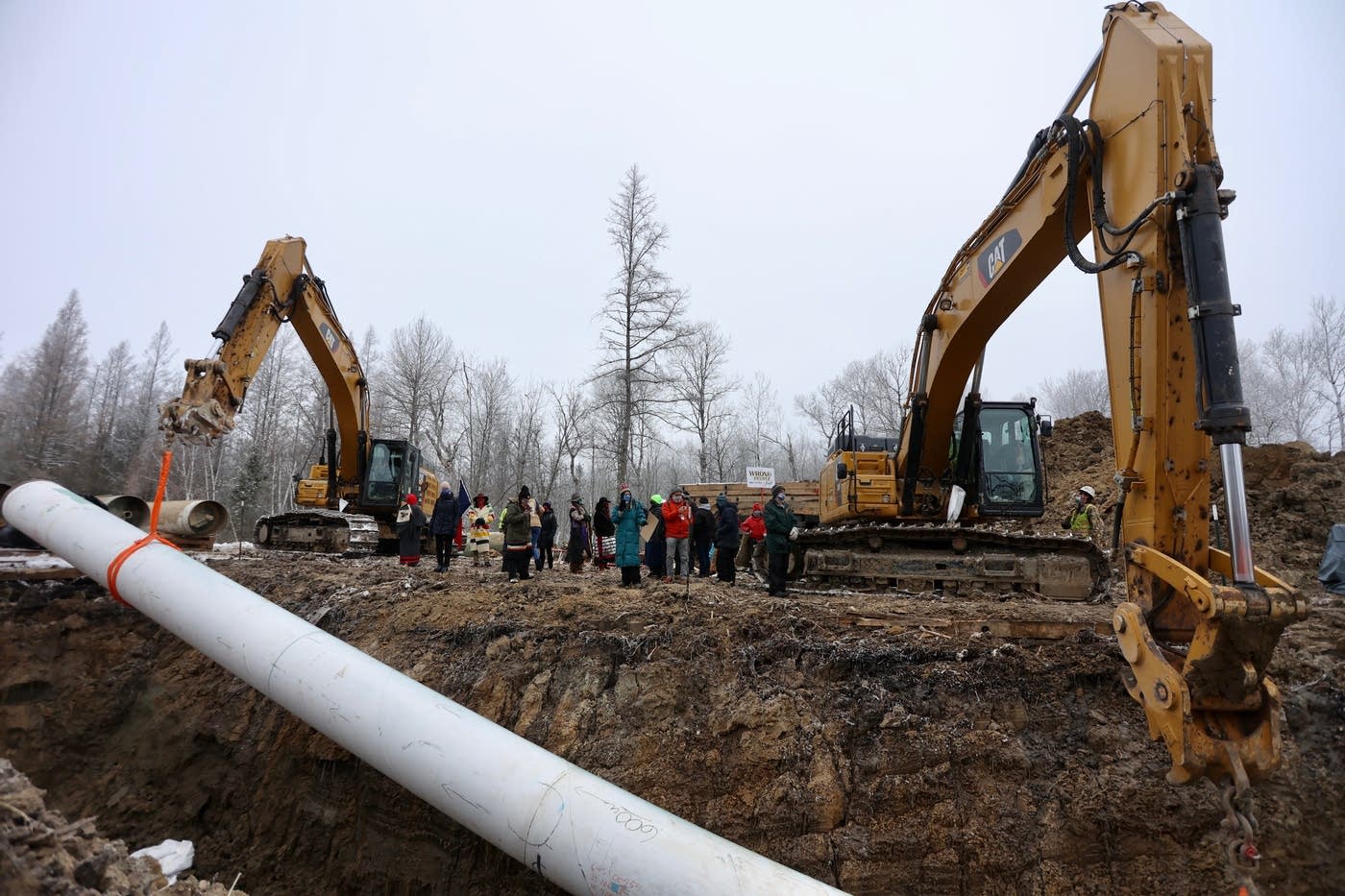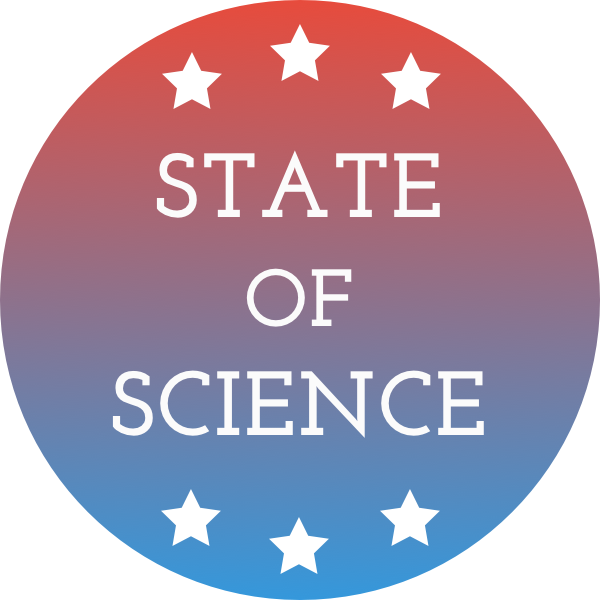 This segment is part of The State of Science, a series featuring science stories from public radio stations across the United States. This story features reporting by Minnesota Public Radio's Kirsti Marohn and Indian Country Today's Mary Annette Pember.
---
After months of lawsuits, protests, and arrests in northern Minnesota, a controversial oil pipeline is still under construction. Candian energy company Enbridge, Inc., says the Line 3 replacement pipeline, necessary to improve the safety of an aging pipeline. 
In 1991, Line 3 ruptured, causing the largest inland oil spill in the United States. The new pipeline will be both higher capacity, and follow a different route past lakes, rivers, and other state waters. But in the midst of a severe state-wide drought, the pipeline's construction process requires the company to temporarily pump tens of millions of gallons of groundwater. Meanwhile, drilling fluids have been spilled at least once into a nearby river.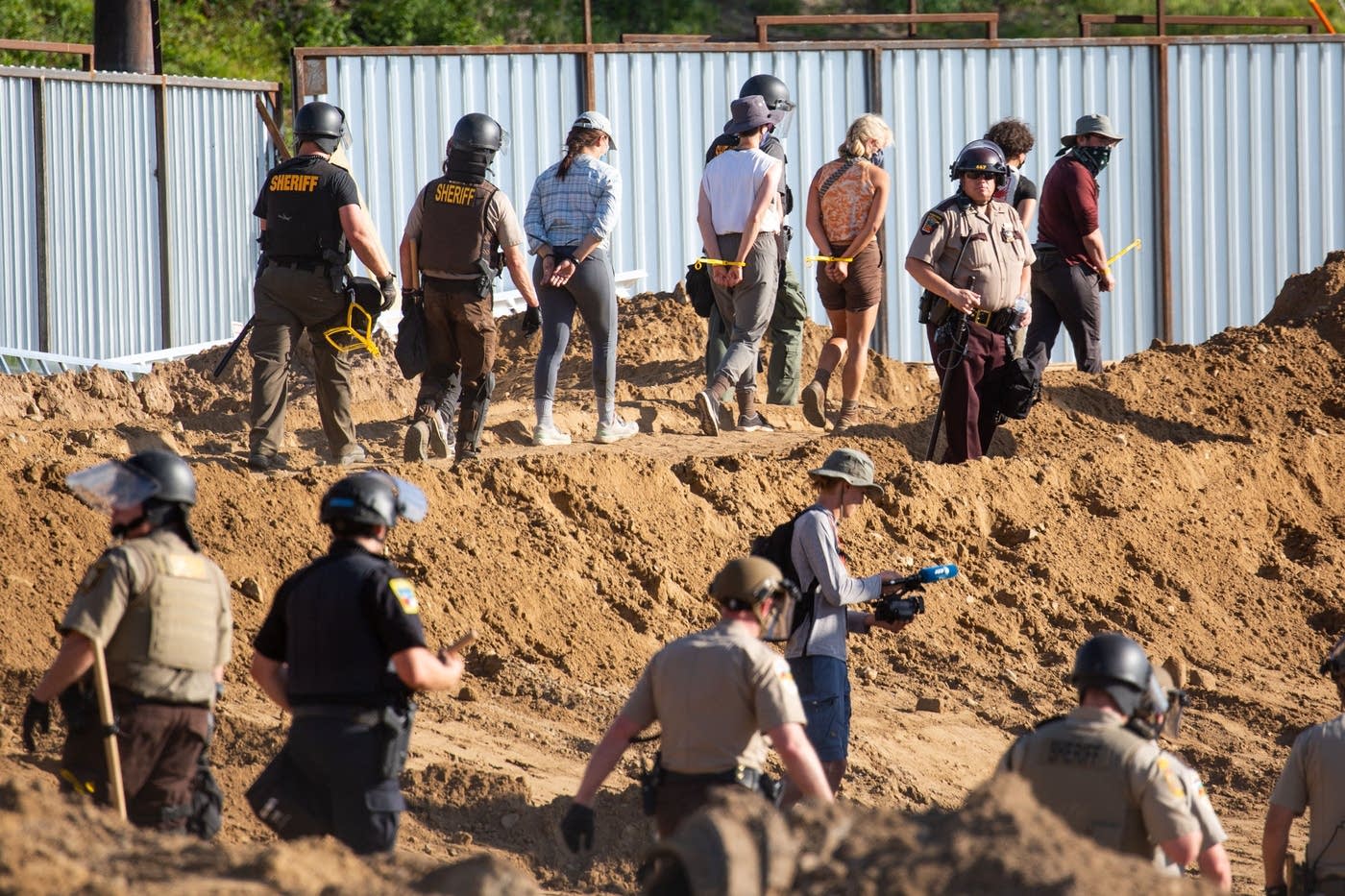 Science Friday news director John Dankosky talks to two reporters, Minnesota Public Radio's Kirsti Marohn and Indian Country Today's Mary Annette Pember, about the water impacts of the pipeline construction, and why communities along the route remain divided about its value.
Science Friday reached out to Enbridge Energy for a statement about the pipeline's status and permitting process. The company responded with this:
Line 3 is a safety-driven project, replacing an aging pipeline with state of the art energy infrastructure to serve the region's energy needs, as it has done since the 1960's. Line 3 is an existing pipeline that millions of people rely on to fuel their lives, and to power the economy.  The replacement of Line 3 was noted in a federal consent decree signed during the Obama/Biden Administration. Upgrading an aging line with new pipe made of thicker steel with technologically advanced coatings, and at a greater depth of cover, will better protect Minnesota's environment and waters for generations to come. Replacement of this pipeline has already been completed in Canada, North Dakota and Wisconsin, and is 80% complete in Minnesota.
The most studied pipeline project in Minnesota history has been the subject of more than six years of science-based review by regulatory and permitting bodies. This included more than 70 public hearings, a 13,500 page Environmental Impact Statement (EIS), four separate reviews by independent administrative law judges, and 320 route modifications in response to stakeholder input and reviews and approvals from the Minnesota Public Utilities Commission, Minnesota Pollution Control Agency, Minnesota Department of Natural Resources, the U.S. Army Corps of Engineers, the Bureau of Indian Affairs, and the Fond du Lac Band of Lake Superior Chippewa ([who are] the only Tribe with "Treatment as a State" water quality authority along the pipeline route).
Potential impacts to climate change were considered and rejected by the Minnesota Public Utilities Commission in their decision granting Line 3 its Certificate of Need. They concluded that emissions from the ultimate consumption of oil transported on Line 3 do not result from the replaced pipeline, but instead from the continued demand for crude oil to produce refined products used by consumers. "The record evidence does not support a conclusion that denial of the certificate of need will significantly reduce demand for crude oil. Instead, the evidence establishes that the most likely result of denial will instead be increased transport of crude oil via more dangerous means such as rail, and continued use of the deteriorating Existing Line 3."
It is Enbridge's responsibility to transport the energy people rely on daily by pipelines—the safest, most efficient means of transporting energy. It is also our responsibility to do what we can to address climate change. That is why we've set a target of net-zero emissions by 2050 and laid a credible path to achieving it, including tying compensation of our executives to our performance in this area. It is why Enbridge has invested more than $8 billion in renewable energy and made it a core business. It is why we continue to invest in renewable natural gas, hydrogen and other technologies to drive emissions down further.
The replacement project is currently providing significant economic benefits for Minnesota counties, small businesses, Native American communities, and union members—including creating thousands of family-sustaining construction jobs, and millions of dollars in local spending and tax revenues. Enbridge has already spent well over $250 million project dollars specifically with tribal nations, citizens, communities, and contractors.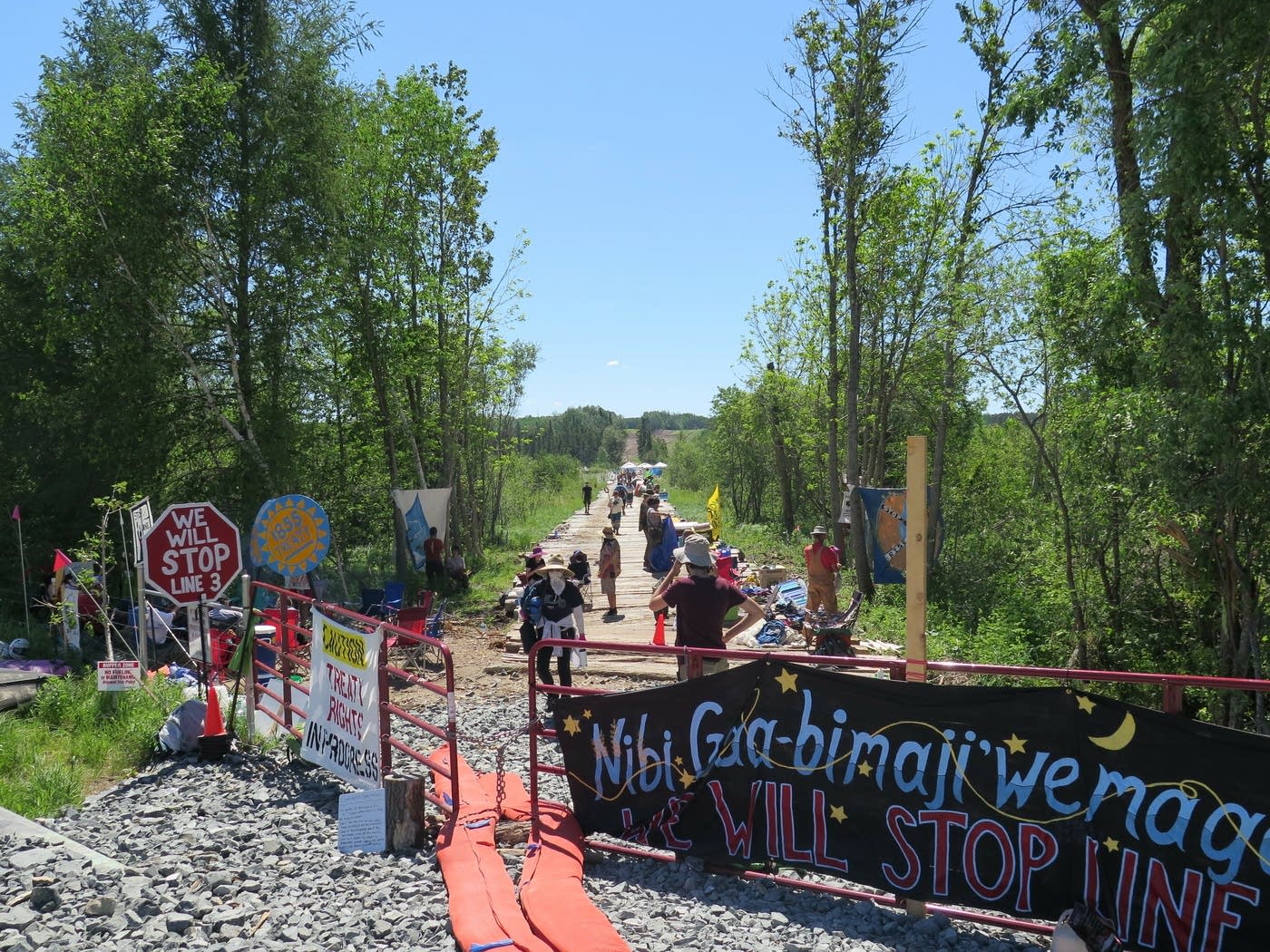 Want To Learn More?
Check out Kirsti Marohn's reporting at Minnesota Public Radio:
And Mary Annette Pember adds additional insight in her coverage at Indian Country Today:
---
Segment Guests
Mary Annette Pember
Mary Annette Pember is a national correspondent at Indian Country Today in Cincinnati, Ohio.
Kirsti Marohn
Kirsti Marohn is a reporter covering water issues for Minnesota Public Radio in central Minnesota.
Segment Transcript
IRA FLATOW: This is Science Friday. I'm Ira Flatow. And now it's time to check in on the state of science.
[MUSIC PLAYING]
[RADIO STATIC]
SPEAKER 2: This is KER–
SPEAKER 3: –WWNO–
SPEAKER 4: St. Louis Public Radio–
SPEAKER 5: Iowa Public Radio News.
IRA FLATOW: Local science stories of national significance. Many environmental activists cheered earlier this year when the Biden administration officially put an end to the controversial Keystone XL pipeline. That project was meant to carry crude oil from the tar sands of Alberta all the way to the Gulf of Mexico. But another big pipeline project that's been of concern to environmentalists is now said to be 80% complete.
It's called Line 3, and it goes through northern Minnesota and ends in Wisconsin on Lake Superior. The company that's building it says the construction could be finished by the end of this year. Sci. Fri. news director John Dankosky has been following the story and joins us now. Hey, John.
JOHN DANKOSKY: Hi there, Ira.
IRA FLATOW: OK, so how is this pipeline different from the Keystone project that was canceled?
JOHN DANKOSKY: Well first of all, this isn't a brand new pipeline. It's a planned replacement for an older pipeline that the company that's building it, Enbridge, says is much needed. The terrain of northern Minnesota is also what makes this different. You know that state, Ira, as the land of 10,000 lakes. And because of that, the project has raised concerns about water quality during the construction and also the threat of oil spills if it's built. And then there's the fact Minnesota, right now, is in a big drought. And projects like this use a lot of water.
IRA FLATOW: You know, the last time we talked about this, there were protests by Native American tribes, and other activists, and several legal challenges to the pipeline. Has anything changed?
JOHN DANKOSKY: Honestly it looks like not much. The Minnesota Supreme Court has turned down one legal challenge to the pipeline's permitting process, but others are still up in the air. And to understand what's happening right now, I brought back Kirsti Marohn. She's a water reporter for Minnesota Public Radio, and I asked her to remind us of some of the basics of the Line 3 project.
KIRSTI MAROHN: This will replace the existing Line 3 which was built back in the 1960s. And it's aging, and it's corroding and needs quite a bit of maintenance. So this new pipeline will follow a different route. And it cuts through a really water rich part of northern Minnesota. There's lots of rivers, and streams, and wetlands in this area.
And it actually will cross more than 200 water bodies, including some of Minnesota's major rivers like the Mississippi, twice. And these rivers are sources of drinking water for many Minnesotans. They're important for local economies, for recreation, and fishing, and tourism. For tribal communities, these lands and waters are culturally and economically important. They harvest wild rice here, and hunt, and fish, and gather.
And water is what Minnesota is known for. This is the land of 10,000 lakes. It's the headwaters of the Mississippi. So opponents of this project feel like there's a lot at stake here if oil were to leak or spill.
JOHN DANKOSKY: And Enbridge has been saying that this new pipeline is necessary for safety reasons. So are they basically saying that the existing pipeline, the one that carries oil right now, is unsafe?
KIRSTI MAROHN: Enbridge says that this new line is being built with stronger steel using modern construction methods. So they say it will be safer and will better protect the environment. Line 3 supporters also point out that society's demand for oil is still huge. And they say that pipelines are a safer option for transporting crude than trains or trucks.
JOHN DANKOSKY: One thing that has changed a bit since the last time you and I talked, Minnesota has been in the middle of a really bad drought. And that has a lot of implications for how people might approach this construction project, right?
KIRSTI MAROHN: Yeah, that's right. About 75% of Minnesota, right now, is in a severe drought. So rivers and streams are at some of their lowest levels in decades. It's just really dry here. So that's raised some concerns about the impact of this pipeline construction on sensitive wetlands, and lakes, and rivers that are already stressed because of the drought.
Enbridge has a permit to temporarily pump groundwater out of the construction area. This is a process that's called dewatering. It's used in a lot of construction projects where you're digging a hole or a trench that tends to fill up with water once you get below a certain depth. So earlier this summer, Enbridge asked the Minnesota Department of Natural Resources for an amended permit to pump about 10 times more water, groundwater, than it had originally asked for. So that raised a lot of eyebrows.
The DNR and Enbridge say that this shouldn't have a lasting impact on the groundwater because the water is discharged back into the same area relatively quickly. So it can soak back into the groundwater. But some people have questioned why Enbridge misjudged the amount so drastically. So I talked to Laura Triplett.
She's an associate professor of geology and environmental studies at Gustavus Adolphus college in St. Peter, Minnesota. She's helped out with the Line 3 opposition. And she argues that the company's statement that it encountered more groundwater than it expected kind of demonstrates a misunderstanding of this region where the pipeline is being built.
LAURA TRIPLETT: I've read through all the documents, and I understand what they are saying. In the DNR's findings of fact, they state that Enbridge has encountered more groundwater than they expected. That statement, to me, demonstrates a massive misunderstanding, a fundamental misunderstanding, of this part of the state. I think DNR should not have approved this without a much deeper inquiry into what else Enbridge doesn't understand about Minnesota's water.
KIRSTI MAROHN: So state regulators say they're monitoring the drought situation. And they have temporarily suspended Enbridge's use of surface water for some purposes, like drilling and dust control, in watersheds where streams are low. But they say they don't plan to suspend or rescind the dewatering permit right now. And they actually say that the drought might mean that Enbridge will have to pump less water than it originally thought.
JOHN DANKOSKY: So there's this dewatering issue. But then there's also problems around drilling materials that have been spilling into local waterways. Talk about how big a deal that is to water quality.
KIRSTI MAROHN: Yeah, that's right. There have been a few cases of what's called a frac-out. That's when this drilling mud, that's used during the drilling process, when they're going under a river or stream, rises to the surface and sometimes can get into the waterway. So the Department of Natural Resources says there have been nine frac-outs reported along the Line 3 construction route. Only one case, Enbridge says, actually got into a waterway. That was the Willow River in northern Minnesota. About 80 to 100 gallons of this drilling fluid got into the river.
Enbridge says it was quickly contained. And they say it's not a toxic substance. It's actually made of bentonite clay and some other materials but shouldn't be toxic. But of course, opponents of the pipeline say this is an example of what can happen if there is a spill. And they worry about the impacts to, like, aquatic life in those rivers and streams.
JOHN DANKOSKY: I want to bring in my other guest now. Mary Annette Pember is a national correspondent for Indian Country Today. She's been covering the tribal communities along the pipeline route and their experience of this project. Welcome to Science Friday, Mary.
MARY ANNETTE PEMBER: Hi, good to be here.
JOHN DANKOSKY: The last time we talked about this pipeline was just after about 200 people had been arrested protesting it. I know that you've been talking to some of the tribal communities where that protest has been happening, both with tribal citizens and also supporters of the tribes from elsewhere. Can you tell us a bit about what you're hearing from people as you talk to them in this region?
MARY ANNETTE PEMBER: So there isn't a totally unified opposition among tribal communities, among the different bands of Ojibwa. It's primarily Ojibwa tribes in northern Minnesota there. And there are different bands that occupy various reservations. And actually the Fond du Lac tribe, which is closest to the termination point of the pipeline, they elected to allow Enbridge to replace the pipeline through their reservation.
And Enbridge had proposed rerouting it around the reservation, but Fond du Lac leaders found that the proposed route would in fact endanger wild rice and some fragile wetlands more than the existing route. And so they elected to allow them to go through the reservation and have accepted an undisclosed amount of money, which we really don't know, but it's a lot. And I don't know how we can quantify a lot necessarily. But part of their agreement into accepting is that they not discuss the amount and that they not oppose the project.
So we don't have sort of this unified opposition just like in many other communities. Additionally Enbridge is paying a lot of money. The unemployment rate is high, and also the poverty rate is high. So you're looking at basically people can make up to $90,000 a year working for the pipeline in various capacities, either as contractors or directly for Enbridge.
So it has served to split communities and even family members. It's been very difficult. For instance, on the Fond du Lac Reservation, I met a young woman, Taysha Martineau, a tribal citizen, who really feels very strongly against the pipeline project. And she actually crowdfunded $30,000 to buy a piece of land immediately adjacent to an Enbridge construction site to serve as a staging area for opposition to the pipeline. And she is concerned that her very public voice will put her at odds with tribal leaders.
TAYSHA MARTINEAU: We went door to door, canvassing for anti-pipeline. We've handed out stickers, meals. We've raised money for the camps. And a lot of people, they're willing to give us money, but they're too afraid to join us.
JOHN DANKOSKY: Mary, we've touched on the importance of wild rice to the Ojibwa communities. But could you tell us a bit more about why it's such a big part of the story?
MARY ANNETTE PEMBER: Well wild rice is considered to be an indicator species. So it reflects the overall health of an ecosystem because it requires abundant clean water in order to grow and it's especially vulnerable to things like oil spills. And wild rice is included in the Ojibwa migration story. I'm Red Cliff Ojibwa, so I'm familiar with the teachings. And it's told that our people migrated from places farther to the east, perhaps like Nova Scotia, about 800 to 1,000 years ago and were driven by visions of some of our leaders, who saw a great miigis shell in the sky directing us to travel west to the place where food grows on the water. And that's always, of course, been interpreted to mean wild rice.
And wild rice, it's not actually rice. It's an aquatic grass. In addition to carbohydrates, it also has protein. So it actually has two less Weight Watchers points than brown rice per cup. So I mean it's a super nutritious food. And Ojibwa people– even the actual– the process of harvesting the rice, it has to be done in community. It's not something you can do alone.
So in that process, I mean, it also communicates very important cultural ways and teachings that can't be really– they can't be taught in a classroom. I mean, these are things that have to be taught very organically. So it takes on a far greater meanings than just sort of a quote unquote resource. I mean it's also very spiritual for Ojibwa people.
JOHN DANKOSKY: Kristi, we've talked about many of the concerns about building a pipeline like this, the water rights, the drought, chemicals potentially getting into the water. But then there's the question of, once this thing is up and running, people are really concerned about big spills on pipelines like this one. The original Line 3 was the site of the largest inland oil spill in the country 30 years ago. It was in Grand Rapids, Minnesota. What happens if this pipeline is completed and there's another spill?
KIRSTI MAROHN: Yeah, that's one of the concerns that opponents have raised. They like to point to this incident that happened in 1991. The Line 3, which was owned by Lakehead Pipeline Company back then which is now Enbridge, it ruptured. It spilled over 1.7 million gallons of crude. And some of it got into the Prairie River which is a tributary of the Mississippi. Because it was winter and that river was covered with ice, the crews were able to keep that oil from reaching the Mississippi which was, like, two miles away.
But it did take years and millions of dollars to clean up that spill. And this pipeline, Line 3, has leaked a few other times too. So that is a major concern that pipeline opponents like to raise. Of course, Enbridge argues that this new pipeline will be more modern, safer, stronger steel. And they also say that there's systems in place now that would alert them to a spill or a leak more quickly than they had available to them 30 years ago.
JOHN DANKOSKY: But then how exactly are people in Minnesota weighing these safety concerns, a new pipeline against the potential hazards of a corroding older pipeline which has spilled in the past? I mean, this is a really challenging conundrum, I think.
MARY ANNETTE PEMBER: Well, a lot of the opponents are saying that the old pipeline is OK, that Enbridge is gaming the system. And I think opponents are alleging that Enbridge just really wants a greater financial return for their pipeline.
JOHN DANKOSKY: I'm John Dankosky, and this is Science Friday from WNYC Studios. I'm talking with reporters Kirsti Marohn and Mary Annette Pember about Enbridge's Line 3 pipeline project and how it's been received in northern Minnesota. Are the people that you talk to essentially saying, this is inevitable, I mean, this is probably going to happen no matter how much opposition we have?
MARY ANNETTE PEMBER: I think that is what's happened. And I think people, from the very beginning, I think have sort of felt this way, that there's nothing we can do. I think there are quite a number of people who disagree and would rather not see Line 3. I think it is more of a sense of just sort of acquiescence and this is going to happen anyway.
JOHN DANKOSKY: And Kirsti, as a last thing, Minnesota officials are also taking a longer look at this beyond a drought right now or a pipeline being built at this moment. They're considering whether or not climate change might be a consideration in any sort of environmental impact assessments, basically would determine whether or not projects like this pipeline even receive permits in the future. You've been reporting on this. What can you tell us about that?
KIRSTI MAROHN: Yeah, so Minnesota's environmental review process right now, for big projects like new pipelines or roads, it doesn't ask for a lot of specific detail about how that project might impact climate change, or how much greenhouse gases it will be emitting, or how some of those impacts might be mitigated.
So that could be changing. There's this effort underway to incorporate climate change into the state's environmental review process. So it would require projects to calculate their greenhouse gas emissions. And then also plan for how to reduce or mitigate those.
So that could impact projects like Line 3. Opponents argued that the new pipeline will exacerbate climate change, especially if you consider the full cycle of the oil that will be running through it, from the pumping to transporting it to refining it and then burning it eventually. There was an environmental review conducted for this project that found that the societal costs of climate change from Line 3 could reach $287 billion over the next 30 years.
But as long as there's this global demand for oil, state regulators said that not building this pipeline won't significantly reduce those emissions. This oil will just get transported by a different means like truck or rail. And that also has a carbon footprint. And Enbridge also says that the actual pipeline itself has relatively few emissions. So these kinds of considerations could become more important in decisions and future projects like this. Minnesota has set some pretty ambitious goals to cut greenhouse gas emissions. And right now we're not on track to meet those.
JOHN DANKOSKY: I'd like to thank my guests this hour, Kirsti Marohn, a reporter covering water issues for Minnesota Public Radio; and Mary Annette Pember, a national correspondent for Indian Country Today. Thanks so much for joining us on Science Friday.
KIRSTI MAROHN: Thank you, John.
MARY ANNETTE PEMBER: Thanks so much for having me, John.
JOHN DANKOSKY: And, if you want to see more of their reporting on this story, we've got links on our website, along with a full statement from Enbridge. It's all at ScienceFriday.com/Line3, that's "line," the number 3. For Science Friday, I'm John Dankosky.
IRA FLATOW: Great story, John. Thank you for that.
Copyright © 2021 Science Friday Initiative. All rights reserved. Science Friday transcripts are produced on a tight deadline by 3Play Media. Fidelity to the original aired/published audio or video file might vary, and text might be updated or amended in the future. For the authoritative record of Science Friday's programming, please visit the original aired/published recording. For terms of use and more information, visit our policies pages at http://www.sciencefriday.com/about/policies/
Meet the Producers and Host
@

ctaylsaurus
Christie Taylor was a producer for Science Friday. Her days involved diligent research, too many phone calls for an introvert, and asking scientists if they have any audio of that narwhal heartbeat.
@

johndankosky
John Dankosky works with the radio team to create our weekly show, and is helping to build our State of Science Reporting Network. He's also been a long-time guest host on Science Friday. He and his wife have four cats, thousands of bees, and a yoga studio in the sleepy Northwest hills of Connecticut.