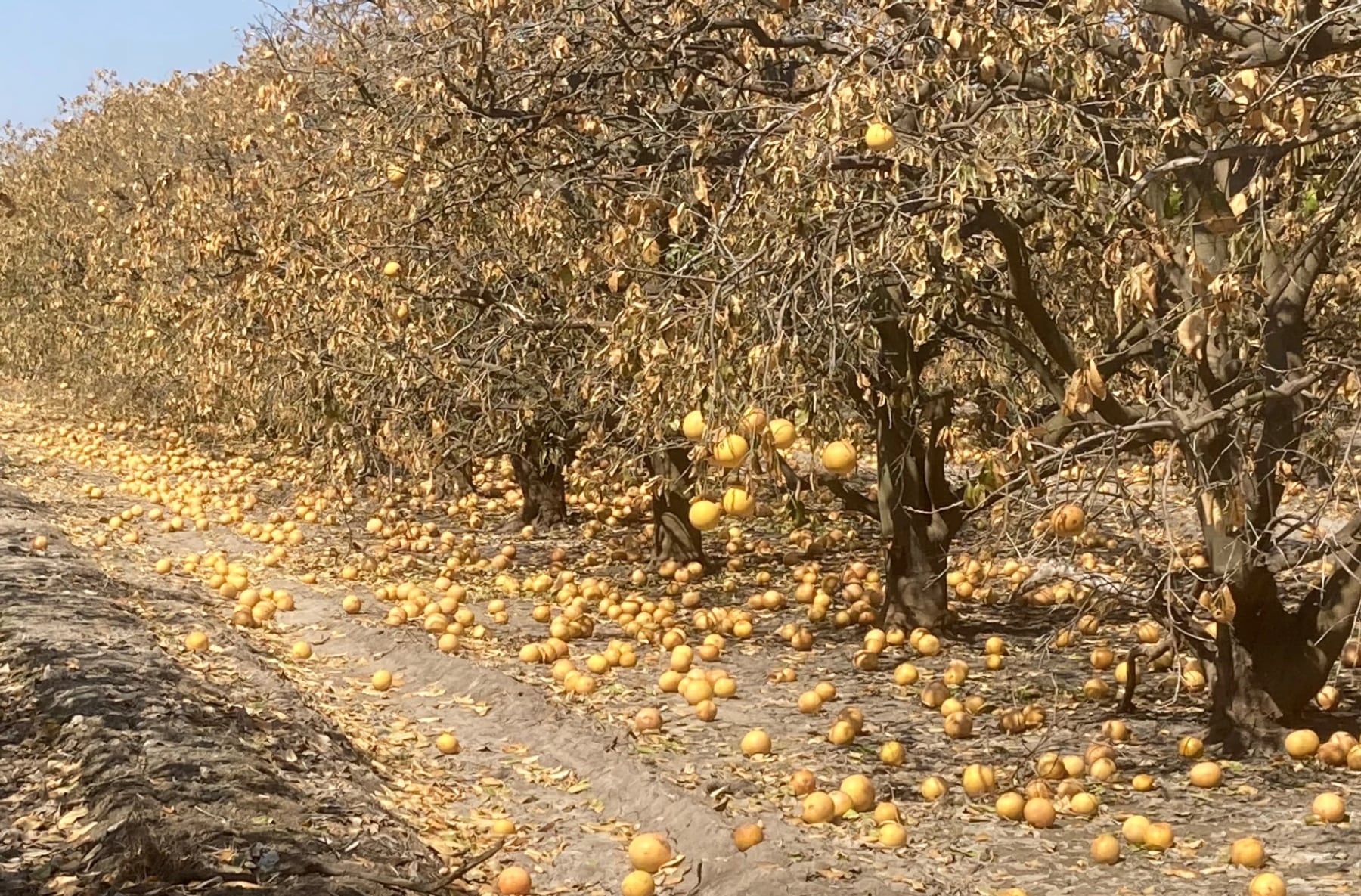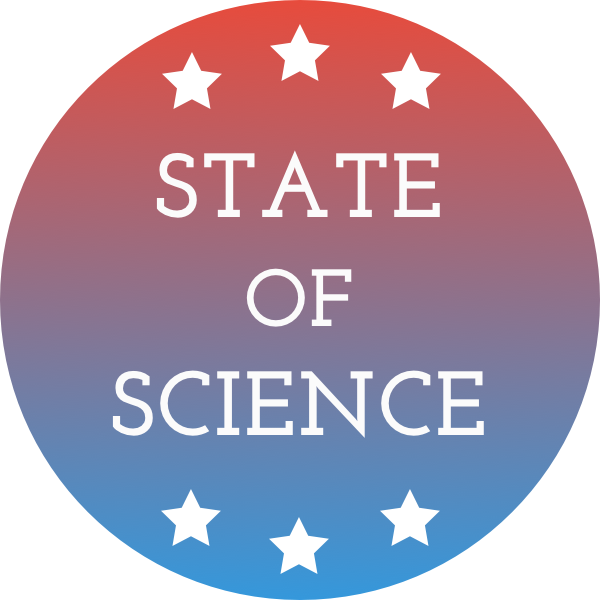 This segment is part of The State of Science, a series featuring science stories from public radio stations across the United States. This story by María Méndez originally appeared on Texas Public Radio.
---
Texas grocery store shelves have begun filling out again. But for the state's agriculture industry, recovering from the winter storm will take time, and consumers are likely to feel it in their pockets.
The historic freeze and power outages brought agriculture across the state to a halt. Dairy farmers were forced to dump gallons of unpasteurized milk for days as processing plants were left without power. Packing houses also shut down with machinery cut off from electricity and employees unable to make their shifts, said Texas Agriculture Commissioner Sid Miller.
Meanwhile, the products on the market were quickly bought up by panicked Texans just before and after the storm. By Monday, Miller said he had seen the price of hamburgers go up to $8.50 a pound, and he expects prices to remain elevated as the food supply chain stabilizes.
"It's not going to be back to normal for at least six to eight weeks," Miller said. "You'll still see shortages of some stuff, and even though the shelves may be full, the prices will be high."
But it won't be from dairy farmers and ranchers making a profit. It's the processing plants now in great demand that will "make a killing," Miller said, just as when the pandemic disrupted food supply chains last year.
"And all these prices going up when consumers can least afford it from all the repair bills they're gonna have, some being off work and dealing with, you know, the COVID pandemic," he said.
In South Texas, Miller said the cold cost the exotic animal industry some of their game and destroyed farmers' crops. The area is home to lots of produce and citrus fields.
"They had some oranges and grapefruit harvested but what was left in the field is pretty much 100% loss on the oranges, at least 60% or better on the grapefruit," Miller said. "A lot of little citrus farmers won't be able to survive that. They'll go out of business."
Gov. Greg Abbott asked for the Rio Grande Valley counties of Hidalgo, Cameron and Willacy, as well as other impacted neighboring counties, to be designated as disaster areas by the Secretary of the U.S. Department of Agriculture, which would open the door for farmers to secure federal emergency loans.
Early estimates from the industry group Texas Citrus Mutual point to losses of more than $300 million in those three Valley counties alone.
"This freeze couldn't have come along at a worse time," said Dale Murden, president of Texas Citrus Mutual.
Citrus growers harvest from October through about April and May, but their trees also begin to bloom in February and March, Murden said.
"So the significance of this freeze is I have two crops on the tree, the current crop, which would be the 2021 season, and then next year's crop, which would be the 2122 seasons," he said.
The last time the Valley saw a freeze of this kind in 1989 the cold wiped out a "staggering" number of crops and "diminished" the farmers in the industry, Murden said.
"Citrus is a long-term investment, and you can only take so much before you just decide enough's enough," he said.
For now, Murden and others hope the trees themselves did not sustain much damage, but they won't know for sure until the next season.
The full scope of the losses will take at least weeks and up to months to assess, but those in the industry have already dubbed the freeze the "St. Valentine's Day Massacre for Texas produce," said Dante Galeazzi, president and CEO of the Texas International Produce Association.
The economic blow to Texas' $1 billion produce sales will also be felt by workers in farms and related fields such as packing and shipping, Galeazzi said.
For consumers, the impact may be lessened by produce imports from other states and Latin America, which have begun steadily flowing into Texas after slowdowns caused by icing and unsafe conditions on roadways.
The Port of Laredo, Texas' busiest land port, saw traffic decline by about 10% during the cold snap, compared to the previous week, said Teclo J. Garcia, Laredo's economic development director. But once the inclement weather cleared, he said traffic began returning to normal levels.
Murden said he asks Texans to remember to support local citrus and agriculture products when they go back on the market.
"As a grower, I'd love for the consumer to remember and stick with it," he said.
The USDA said it had received Abbott's request for a secretarial disaster designation and was working with county emergency boards to determine whether they met the requirement of a 30% or more production loss from at least a single crop.
The Texas Farm Service Agency also requested emergency loans for physical damage and losses, said Eddie Trevino, the acting state executive director for the USDA FSA office.
"The secretarial designation takes a little bit more time, so we're trying to move and provide any assistance that could be helpful to our producers as soon as possible," he said.
Producers in counties under President Joe Biden's major disaster declaration, including Cameron and Hidalgo, can already apply for special emergency relief.
But assistance through the USDA's livestock indemnity and tree assistance programs is also available without a disaster designation, Trevino said. He recommends farmers and ranchers document any damage they find and quickly contact their local Farm Service Agency offices for guidance on what aid they may access.
Miller said he has also opened up the State of Texas Agriculture Relief Fund, which uses private donations to grant reimbursements for infrastructure repairs from disasters, but he hopes federal aid kicks in soon.
"We're gonna run out," he said. "We're not going to have enough money to do the things you know to help enough people."
---
Further Reading
---
Donate To Science Friday
Invest in quality science journalism by making a donation to Science Friday.
Segment Transcript
IRA FLATOW: This is Science Friday. I'm Ira Flatow. And now it's time to check in on the state of science.
[NEEDLE SCRATCH]
SPEAKER 1: This is KER–
SPEAKER 2: WWNO.
SPEAKER 3: St. Louis Public Radio.
SPEAKER 4: Iowa Public Radio News.
IRA FLATOW: Local news with national import. When a disaster happens like the collapse of the electric grid in Texas last week, the consequences can cascade and remain for quite a while. Probably the most visible consequence, people can't return to their flood-soaked homes, and safe drinking water is still a problem.
But other longer-term and far-reaching consequences are becoming evident. I want to bring in two reporters from Texas who have been in the field to discuss the challenges facing the Lone Star State. Maria Mendez is business and border reporter for Texas Public Radio. She's based in Laredo. And Mose Buchele is senior correspondent for energy and environment at KUT in Austin. Welcome, both of you, to Science Friday.
MOSE BUCHELE: Hi, Ira.
MARIA MENDEZ: Hi.
IRA FLATOW: Mose, let me begin with you. This time last week, more than half a million people in Texas still didn't have electricity. Cities were under boil water orders. How are we doing this week?
MOSE BUCHELE: Well, we're a lot better than last week, but we're still just kind of trying to figure out the extent of the damage and, frankly, the extent of the human loss of life in this thing. The last I heard, there were over 30 people counted as victims of the storm and the loss of power. And so we in Austin just this week stopped needing to boil our water, and we basically have power restored to everybody. But, again, the full measure of this is still being calculated.
IRA FLATOW: Yeah, and that's what I want to talk about because it does extend to places we don't normally see covered in the news releases. Let's go back to the water question first. Can you explain to me why that happened? I know it's not just because some water treatment facilities lost power, right?
MOSE BUCHELE: That's right. And one thing that really became clear in this is just how everything is so interrelated. We did lose power because of this severe cold front that comes through. So what happens then, you lose power, it starts freezing, and the pipes down here start freezing. The pipes in Texas are not built to withstand this kind of cold.
And so your pipes freeze, they break, and then they start leaking. You can add on to that the fact that a lot of people were dripping their faucets in order to try to stop the pipes from freezing. What that does is it depressurizes the entire water system. It's weird to think about, but the water systems– any water systems are essentially designed to leak. They need to leak in order to keep treated water in there.
If they don't leak, there's a risk that some little microbes and stuff could get into the pipes through the hole. So it's better the water out than anything getting in. Suddenly you have a depressurized water system. That means water is not getting to a lot of places. And where it is getting, there's a risk that it's contaminated. So, for example, what happened here in Austin happened all over the state. If you had water, you had to boil it. And a lot of people just didn't even have it because there was no pressure in the water systems.
IRA FLATOW: Interesting simple science about water pressure.
MOSE BUCHELE: Yeah, we're all getting a crash course in this stuff right now.
IRA FLATOW: And as far as insulating pipes, that was something that was never planned for in advance.
MOSE BUCHELE: The question of infrastructure is interesting, too, because this extends from, say, the water pipes in your home all the way to the electric grid in the state and the natural gas pipeline system that we have in the state. What happened during this storm is that this extremely cold weather system came in, and it tested all of our infrastructure that just is not built for this kind of cold. And it broke tons of stuff.
Natural gas wells froze up. Pipeline components froze up. Our power plants that run on gas could not get gas. Meanwhile, closer to your house, your pipes burst. It was just, it was this massive test of our infrastructure, and our infrastructure failed both at the local and the kind of statewide level.
IRA FLATOW: And Maria, you know when people think of Texas, of course they think of oil and gas. But Texas is also a large agricultural state. So tell us, what are farmers in your part of the state saying about the damage they're seeing?
MARIA MENDEZ: Yeah, so farmers are really bracing for a big toll from this extended cold snap that we saw. And Texas actually has $1 billion in sales and produce alone, and that's just one sector of the agriculture industry here. And what farmers and people in the industry are saying is that a lot of vegetables and especially things like leafy greens that are more delicate and sometimes even wilt in our own refrigerators were definitely destroyed by the extended cold temperatures. But there's also concern about even other hardier items like onions and things like that.
And citrus is a really big industry down in the Rio Grande Valley. There's a lot of concerns about, one, some of the fruit that still hadn't been finished– harvested, a lot of that was lost because it was frozen. Farmers can't necessarily sell that. One of their last resorts is to try to sell it for juicing as opposed to fresh produce. But that doesn't give them as much money, if it survived at all.
But then the other concern is that this freeze came at a time whenever farmers for citrus, one, were harvesting fruits already on the tree, but their trees were also starting to bloom for next year's crops. And so it was a double hit for them. This is Dale Murden. He's the president of Texas Citrus Mutual, which is an industry group. And he's also a citrus grower. And he was telling me about why this freeze came at the worst time for them.
DALE MURDEN: Our trees also started to bloom in February and March. That's when we start to grow next year's crop. So the significance of this freeze is I had two crops on the tree, the current crop, which would be the 2021 season, and then next year's crop, which would be the '21-22 season. This freeze couldn't have come along at a worse time.
MARIA MENDEZ: Some people are calling this the St. Valentine's Day freeze or massacre just because of it came right on the heels of St. Valentine's Day, and the impact is definitely going to be felt by the industry.
IRA FLATOW: And you're really talking about an economic disaster that might stretch a long time, not just the crops, but the people whose work depend on the crops.
MARIA MENDEZ: Exactly. This is a clip from Dante Galeazzi. He's the president and CEO of the Texas International Produce Association. And he was telling me about, one, the impact for farms. There are about 6,000 farms in Texas involved in fresh produce and then about 30,000 farm workers. He was telling me about the economic impact for those workers, but also adjacent related industries.
DANTE GALEAZZI: They're all going to be without work for about several months before the next crops come up. And hopefully those crops do come up. And that isn't even anything to say about all the other folks in the surrounding industries that rely on that business, right? Your seed, your chemical, your transportation, boxing, the folks that work at the warehouses that pack and clean and cut and sort all that produce, the guys that do the sales, marketing, final-leg delivery. I mean, it's an economic disaster.
MARIA MENDEZ: I was talking to a group that helps farmworkers in the Rio Grande Valley. It's a community union. And they were telling me that a lot of their members who are farm workers may have to follow crops in other states. They might have to look for jobs elsewhere because they know that the citrus fields here aren't necessarily going to be giving them jobs right now.
IRA FLATOW: Mose, this is not the first– I can't believe I'm going to say this to a Texan. This is not the first rodeo for a lot of folks. You had a winter storm 10 years ago, right?
MOSE BUCHELE: That's right.
IRA FLATOW: Were there not lessons learned from that?
MOSE BUCHELE: Yes, there were some lessons, but I'm not sure if they were learned. It was 10 years ago, yeah, that we had our last rolling blackouts. And again, they happened in the wintertime. Now, this is one strange thing about this. Texas always plans its electric grid around summer heat because that's when we use the most electricity. But now this is two blackouts in a row that have happened in the winter because of the cold.
After that last blackout in 2011, there were federal reports that were made that said Texas had to get serious about winterizing its infrastructure. And there were some kind of gestures made towards that. But what we're realizing is that none of that was really mandatory regulation. It was kind of protocols or suggestions. There didn't seem to be any desire on the part of regulators or lawmakers to really put any teeth into this. And so when we were confronted this winter with an even worse storm, our electric grid infrastructure kind of fell apart.
IRA FLATOW: And that brings us to this week because state lawmakers began hearings this week about reforming the energy system in Texas. Are they talking about that? What kinds of changes are people asking for?
MOSE BUCHELE: Right now, there are all sorts of things on the table. I think the kind of low-hanging fruit by a lot of people's estimations is winterization. They don't want to see gas wells freeze up again, ever. They don't want to see gas pipelines and components freeze up. Components at power plants, they don't want to see those freeze up to the same level.
A trickier thing is just reforming the market that we have in Texas. We have a really unique electrical market here. This is a grid that is an island. Texas is the only state with its own electric grid. It's part of that kind of Texas independent spirit, I guess you could say. And so it is deregulated. So basically it's a private market where all these companies kind of compete to buy power and then sell it to customers.
And it is what they call an energy-only market. So private power plants, in most cases, private companies that own power plants, they only make money if they sell electricity on the grid. Put all this together, and what it's created is a system where Texas is running with a very small electric capacity. Very rarely do we have much extra electricity in reserve. So if we're confronted with something like this storm, there aren't a lot of other power plants to fall back on.
And one thing that everyone's talking about is whether we need to change that, whether we need to have more capacity online. Another thing, just to add quick, I said that we're an island here in Texas. Some people are saying that shouldn't be the case. We should link up with the other grids in the country so that maybe we can pull some power off of those grids when we need it.
IRA FLATOW: That means Texas would have to give up some of its Lone Star ideas about not being regulated.
MOSE BUCHELE: Absolutely. The reason that we have this independent grid here in Texas is because it keeps federal regulators at arm's length. Is that worth it in the wake of what we just saw? That's something that everyone is asking.
IRA FLATOW: Maria, we should note that this storm did not stop at the Texas border. How was Mexico affected by this?
MARIA MENDEZ: Yeah, so Mexico actually imports a lot of natural gas from Texas, and natural gas is a really big part of their energy source, as opposed to us in the US. And so almost 5 million Mexican consumers also lost power early Sunday and then Monday. And it was initially mostly in the northern border states, where we see a lot of those natural gas imports, because the natural gas pipelines froze. And so they couldn't really get that source into the country.
And then after that, some producers also started shutting down. Also, what ended up happening is that to try to deal with the situation, Mexico ended up trying to ration their energy. And so I believe around 26 states out of Mexico's 32 states in the country ended up having some sort of outages, whether they were because of the issues with infrastructure or because of the rationing with rolling blackouts. This extended way beyond Texas. It also impacted our counterparts in Mexico.
IRA FLATOW: This is Science Friday from WNYC Studios. Besides the power reforms that Mose is talking about, have people expressed the need for any other change in the wake of this storm?
MARIA MENDEZ: I think we're starting to hear a lot of people, especially a lot of Texans, everyday Texans, look at this and point to climate change and whether that relates to the need for some of these regulations in the energy field. But also, some people, I've heard them talk about, just in general, also the socioeconomic toll that climate change takes on lower-income, already underserved communities.
For example, down here on the border, even though we didn't get the snow that Austin and some of the other parts of Texas did get, a lot of people were affected by these outages. And it was compounded by the fact that a lot of these homes, especially down here on the border, sometimes aren't well insulated or well-built because of the poverty levels that we do see down here.
And so a lot of people have kind of started talking about how this showed kind of what some people in Texas already go through day to day, just because of our socioeconomic disparities. And so I think it's going to be an interesting wake-up call in both how we talk about climate change and then also socioeconomic disparities.
IRA FLATOW: Underserved communities like you have down there. People are getting a little feeling of what it's like to live in one.
MARIA MENDEZ: Exactly, yeah. And so maybe this will push for more momentum to address some of these underserved communities, especially unincorporated territories, where there's regularly a lot of issues with infrastructure and utilities because they're not necessarily connected to really big, large power grids or utilities.
IRA FLATOW: Mose, let me end with a political question for you, because as the saying goes, all politics is local.
MOSE BUCHELE: Yeah.
IRA FLATOW: The governor of Texas, I understand, is running for election in the next election cycle, which is, what, a year away. Does he feel the pressure of getting something done with the state legislature so that he has something some positive news to run on?
MOSE BUCHELE: Yeah, I think that every elected official in the state right now is really feeling the heat. The last thing you want to be if you're the leader of a place is to watch the lights go out around you, the power go out, and all of your constituents freeze for days and days in the freezing cold. He was very quick to start kind of assigning blame to some groups that have to do with managing the grid.
But that type of finger pointing is really, I think, just starting. We're hearing more and more talk about other regulatory agencies and other groups that may have kind of not had their hands on the wheel, so to speak, when this whole thing came to us. And the political fallout, I think, could really be severe.
IRA FLATOW: Well, they always say they do things big in Texas. So thank you Mose Buchele, senior correspondent for energy and environment at KUT in Austin, and Maria Mendez, business and border reporter for Texas Public Radio, based in Laredo. Thank you both for taking time to be with us today.
MARIA MENDEZ: Thank you.
MOSE BUCHELE: Thanks, Ira.
Copyright © 2021 Science Friday Initiative. All rights reserved. Science Friday transcripts are produced on a tight deadline by 3Play Media. Fidelity to the original aired/published audio or video file might vary, and text might be updated or amended in the future. For the authoritative record of Science Friday's programming, please visit the original aired/published recording. For terms of use and more information, visit our policies pages at http://www.sciencefriday.com/about/policies/
Meet the Producers and Host
@

ctaylsaurus
Christie Taylor was a producer for Science Friday. Her days involved diligent research, too many phone calls for an introvert, and asking scientists if they have any audio of that narwhal heartbeat.
@

iraflatow
Ira Flatow is the host and executive producer of Science Friday. His green thumb has revived many an office plant at death's door.