Ah yes, it's mid-February, which means that Homo sapiens is engaged in a regular mating tradition:  Valentine's Day! This year the SciFri staff made some geeky valentines to share with your favorite scientist.
Here's how they work:
Cut out the valentines;
Sign them and hand them out;
Let us know you used them! Tweet us a picture @SciFri.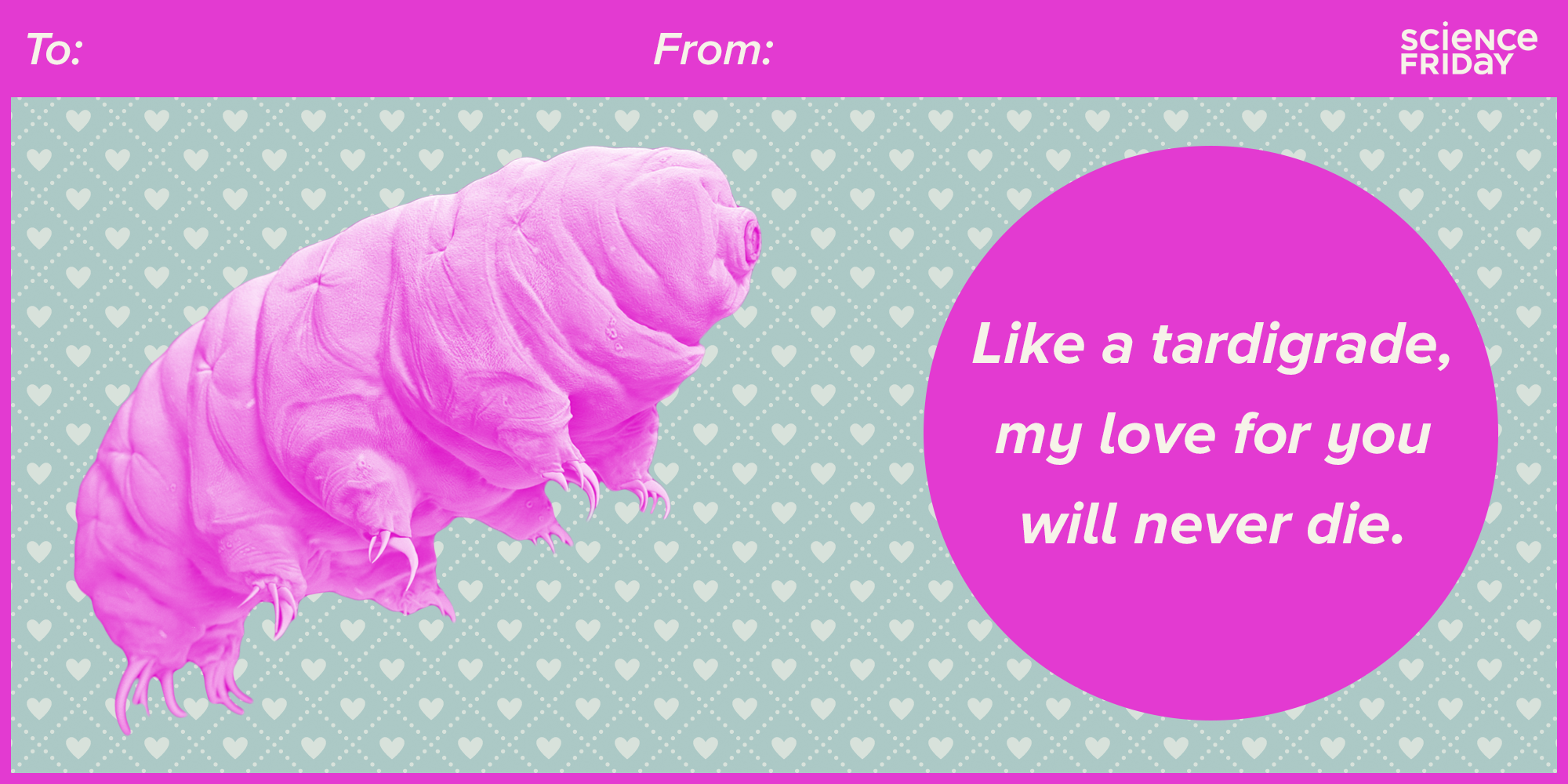 Related Educational Resource
Make A Mathy Valentine


Meet the Writer
@

bechter
Brandon Echter was Science Friday's digital managing editor. He loves space, sloths, and cephalopods, and his aesthetic is "cultivated schlub."