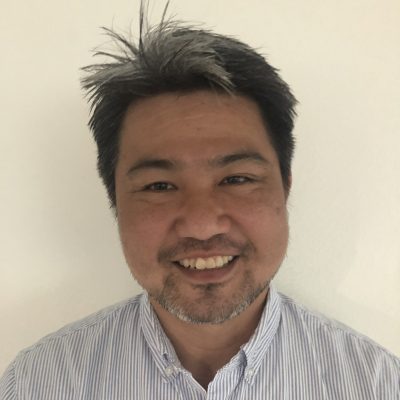 Randy Otaka
Educator Collaborator
Randy is currently an elementary school special education teacher and robotics coach for Wahiawa Elementary School in Wahiawa, Hawaii. He has a passion for STEM education and implements interactive and engaging lessons, such as using Minecraft to model the cardiovascular system to creating scale model solar system orbital paths. He was voted Teacher of the Year for his school in 2015.
Prior to teaching, Otaka worked as an acupuncturist for 10 years, addressing primarily musculoskeletal disorders. He still treats patients when his schedule permits and continues to teach courses on point location and point combinations.
Otaka is also a prolific author of short stories. One of his proudest moments was when he read a story he'd written on Hawaii Public Radio—a semi-autobiographical story about infatuation, recollection, and acceptance, told through acupuncture points and the skin of a cicada.
Otaka has always found biology and chemistry fascinating. As a child, he collected animal cards in the mail and loved going to the beach to search for sea creatures he'd read about. He also had a children's chemistry set with which he conducted unauthorized and inappropriate experiments. Still, he does not consider himself an expert or authority on anything scientific—rather, he likes to think of himself as an eternal amateur and enthusiast, ceaselessly amazed by the world around him. In his role as teacher, he would like to impart to his students the same sense of curiosity, wonder, and fun that he feels whenever he learns about science.
Randy happily lives with his wife, two children, and dog in his hometown, Mililani.

Educational Resource
Examine Hawaiian shark-toothed weapons and learn about traditional Hawaiian beliefs that help build our ecological history of sharks.
Read More