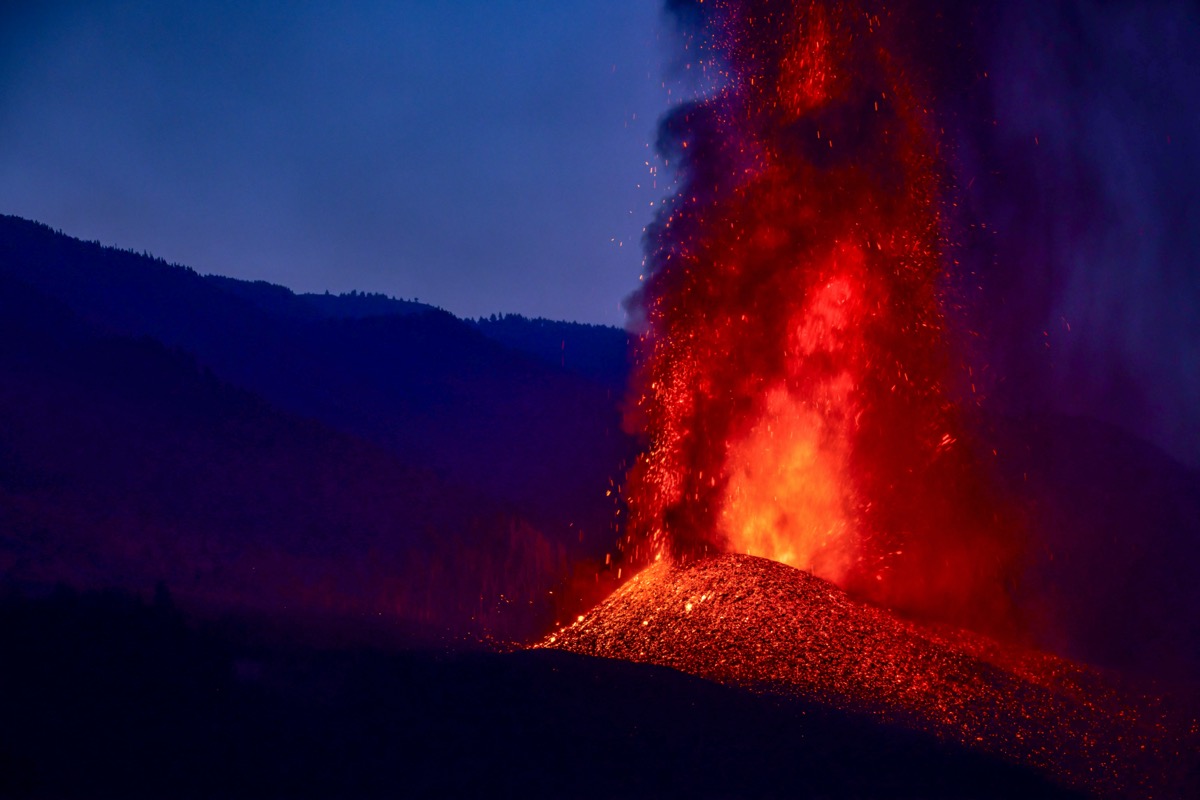 This week, Mount Aso, a volcano in Japan, erupted—spewing clouds of ash and smoke, but fortunately bringing no reported injuries. Meanwhile, on the island of La Palma, the Cumbre Vieja volcano has been erupting for over a month now, causing destruction and evacuations on the island, and dramatically changing the island's coastline. 
Robin George Andrews, author of the upcoming book Super Volcanoes, joins Ira to talk about the terror—and wonder—of volcanoes, and why their behavior can be so enigmatic to humans.
---
Donate To Science Friday
Invest in quality science journalism by making a donation to Science Friday.
Segment Guests
Robin George Andrews
Robin George Andrews is a science journalist and author of Super Volcanoes. He is based in London, England.
Segment Transcript
The transcript for this segment is being processed. It will be posted within one week after the episode airs.
Meet the Producers and Host
@

cbquist
As Science Friday's director, Charles Bergquist channels the chaos of a live production studio into something sounding like a radio program. Favorite topics include planetary sciences, chemistry, materials, and shiny things with blinking lights.
@

iraflatow
Ira Flatow is the host and executive producer of Science Friday. His green thumb has revived many an office plant at death's door.