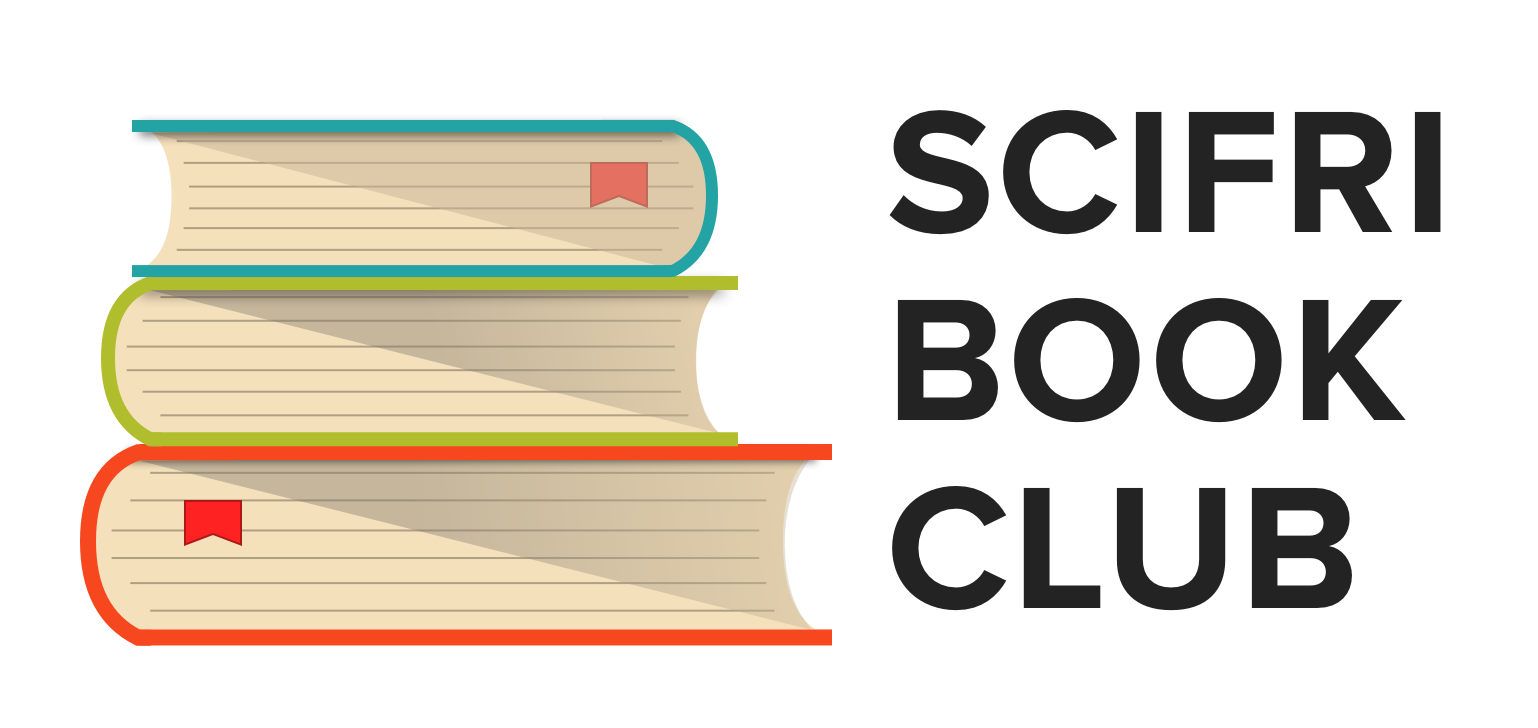 This story is part of our winter Book Club conversation about N.K. Jemisin's book 'The Fifth Season.' Want to participate? Sign up for our newsletter or send a voice memo to voices@sciencefriday.com.
---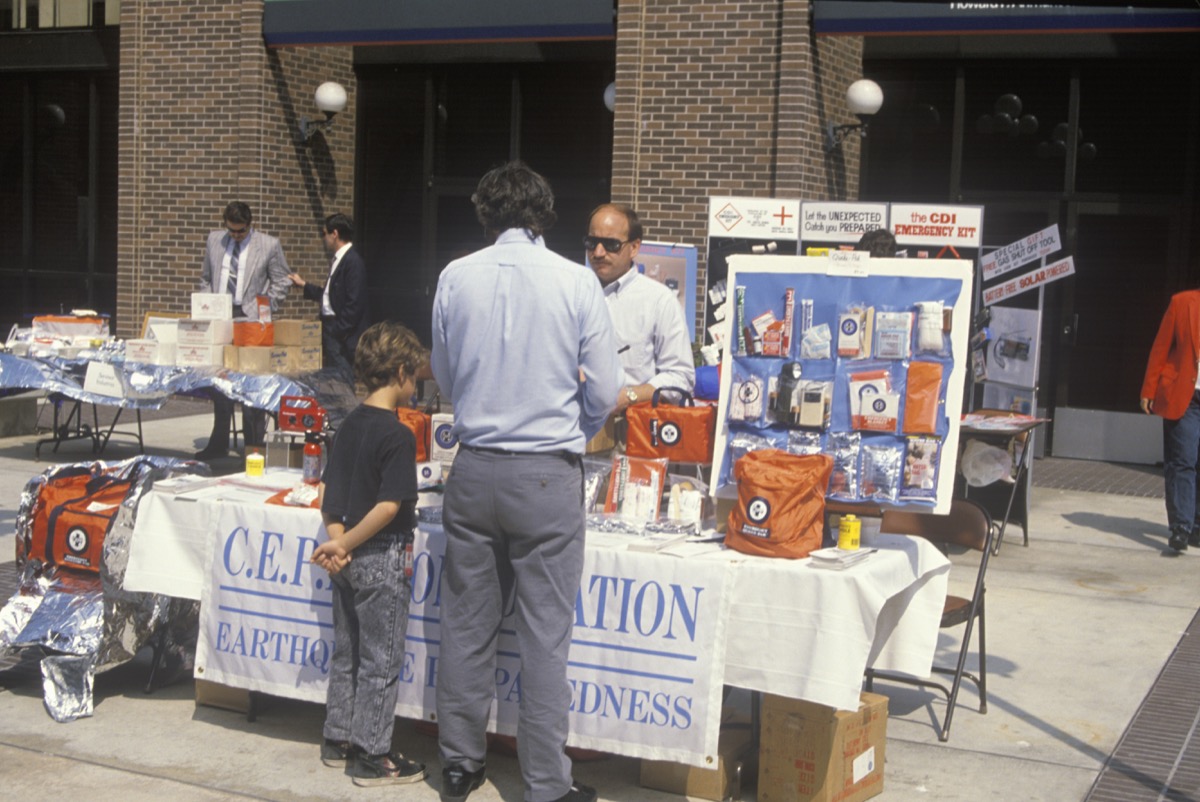 This winter, the Science Friday Book Club is reading N.K. Jemisin's thrilling fantasy novel The Fifth Season. The book and subsequent Broken Earth trilogy take place in the Stillness, a world where natural disasters like volcanoes, earthquakes, and tsunamis are constantly looming in the background. How do you build and live in a society that is constantly under threat of destruction?
Jemisin emphatically answers—be prepared to drop everything and go. Residents of the Stillness have been culturally trained to have a "runny-sack," which is a go bag or bug-out bag with essentials, ready in case disaster strikes. And although the Stillness is pure fantasy, it's not a bad idea to have your own "runny-sack" packed in case of emergency. What should you have in your go-bag?
We asked disaster experts Dr. Lori Peek and Dr. Lucy Jones, our guest readers for this edition of the Science Friday Book Club, for their advice.
These tips were lightly edited for length and clarity.
How To Prepare For Natural Disaster
By Dr. Lori Peek, Professor of Sociology and Director, Natural Hazards Center, University of Colorado Boulder
What is one action someone can take to build individual resilience to disaster?
Know your risk.

Natural hazards occur across the United States, but risk may vary substantially depending on one's exposure and capacity to respond. Visit your local emergency management website to learn more about the potential risks you and your community may face, and importantly, to discover actions you can take individually and collectively to better prepare, respond, recover, and mitigate.

Make a plan.

Once you have identified the risks that you (and your family, neighborhood, or community) may face, then it is time to plan. Plans work best when they are written with others. Work with loved ones to compile phone numbers, establish meeting locations in the event of separation in a disaster, identify vital resources that can be shared, and discuss special needs.

Vote!

Voting is an opportunity to have a voice and to express what kind of communities we want to live in and what sort of future we want to have. Local leaders who invest in wise land use planning, safe infrastructure, and social and economic justice can help pave the way for disaster resilience.    
What is one action that a community can take to build collective resilience to disaster?
Identify the most vulnerable populations and work to increase inclusion and capacity.

Decades of disaster research has shown that groups that are marginalized during non-disaster times—such as the poor, the elderly, children, women, and racial and ethnic minorities—often suffer the worst effects in a disaster. But these groups also have strengths and can contribute in meaningful ways to disaster resilience when they are included. Involving the

whole community

in disaster preparedness can lead to a stronger, safer community during non-disaster times and can save lives in the event of a disaster.

Reduce existing risk.

A recent report showed that every $1 the nation invests in natural hazards mitigation saves an average of $6 in future disaster losses. That is a great investment, and one we must make now to ensure that current and future generations have a chance to not just survive but to thrive in the face of rising natural hazard threats.

Invest in safe schools.

Children are required to attend school, but the school buildings they attend are not always safe. In fact, there are thousands of unsafe schools in this nation that are at serious risk in a disaster. Investing in school safety— – and the safety of other infrastructure deemed critical within a given community— – can serve as a beacon of hope and a rallying point for collective disaster resilience action.
Related Article
The Origin Of The Word 'Crater'
How To Prepare For Earthquakes
By Dr. Lucy Jones, Founder of the Lucy Jones Center for Science and Society, Seismologist at Caltech in Pasadena, California
My tips for "what should be in your 'runny-sack?'" Almost none of it is in a runny-sack.  Earthquakes are no-notice events, so it should not be about evacuation.
What is one action someone can take to build individual resilience to earthquakes?
Look for things you can do to prevent earthquake damage at home and work.

If you own a home, get a foundation's contractor to inspect your house to see how you can reinforce it—this is usually bolting to the foundation and strengthening the cripple wall. Secure your belongings you don't want hitting you. Secure pictures to walls (and don't use glass on pictures in high traffic areas). Make sure to secure your bookshelves, electronics, and others.

However much water you have, store some more.
Plan with your loved ones.

Especially, anyone who will be home alone needs to know how to use a fire extinguisher and turn off the gas in case of an earthquake.
What is one action that a community can take to build collective resilience to earthquakes?

Work together to get ready.

Strengthening ties between community organizations creates a community that people want to stay in.

Enact and enforce building codes.

They work and they don't cost that much more. They save lives and communities.

Invest in infrastructure.

All systems fail where they are already weak. Disasters are worst at pre-existing weaknesses in physical and human systems.
What's an essential you would include in your "runny-sack?"
Donate To Science Friday
Make your gift today. Invest in quality science journalism by making a donation to Science Friday.
Meet the Writers
Lucy Jones is the author of The Big Ones: How Natural Disasters Have Shaped Us (and What We Can Do About Them) (Doubleday, 2018). She's also a seismologist at Caltech and the Founder and Chief Scientist of the Dr Lucy Jones Center for Science and Society, based in Pasadena, California.
Lori Peek is author of Behind The Backlash: Muslim Americans after 9/11 and Children of Katrina. She's professor of Sociology and director of the Natural Hazards Center at the University of Colorado Boulder in Boulder, Colorado.
@

bechter
Brandon Echter was Science Friday's digital managing editor. He loves space, sloths, and cephalopods, and his aesthetic is "cultivated schlub."