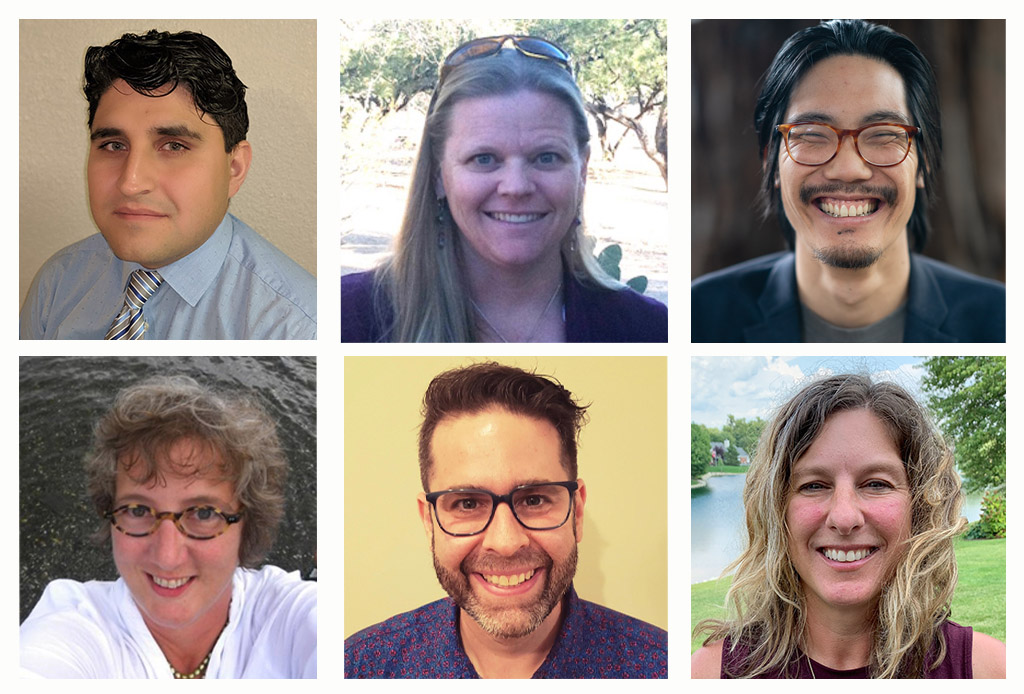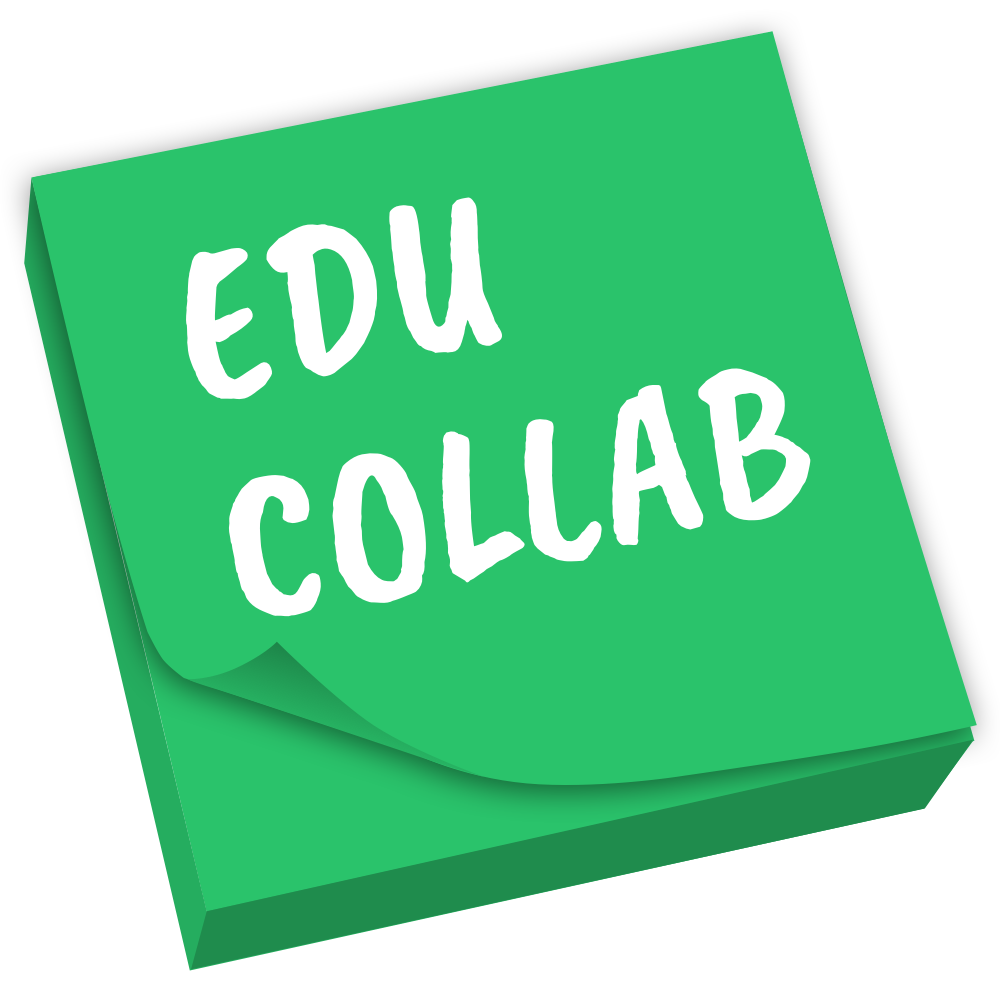 We're extremely pleased to present to you the sixth cohort of the Science Friday Educator Collaborative Program, where some of the most innovative teachers in the country work with us to publish an educational resource for learners inside and outside the classroom. This group of educators has truly pushed through a tough year and are still meeting their students with questions and curiosity!
Science Friday started the Educator Collaborative in 2016 as a way to share novel approaches to STEM (science, technology, engineering, and math) education with a broad educator audience and the general public. Our sixth cohort of educators was selected from hundreds of applicants based on their exceptional approaches to STEM teaching and enthusiasm for incorporating current scientific research into their curricula.
For several months, these educators worked with one another and Science Friday staff to design educational resources inspired by the scientists and engineers featured on Science Friday. The end result of months of work is a treasure trove of engaging classroom resources that bring complex topics to students in a variety of ways. All the resources are free to be used, whether you're a fellow educator, student, or just forever science-curious!
This year, you can look forward to:
Using engineering to develop the perfect pop.
Exploring how sound waves can help us predict a volcanic eruption.
Figuring out why superblooms happen.
Designing a device that can capture jellies (in this case agar or soft tofu).
Creating the perfect meltiness in your ice cream.
Discovering more about anaerobic respiration through fermentation.
These resources were developed by experienced, creative educators from across the country. They pilot-tested them with their own students and integrated feedback from peers in their cohort. Each resource was honed for clarity, ease of adoption, visual presentation, and, of course, all are absolutely free to access, download, use, and share. Science Friday is incredibly proud to introduce you to this year's cohort—and their amazing resources.
Jamie Back: The Mathematical Patterns In The Perfect Pop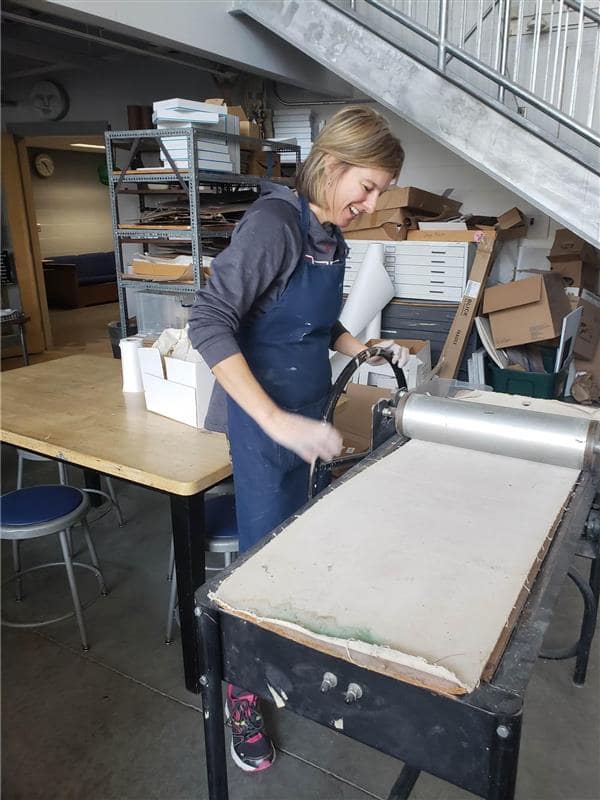 Jamie Back is a high school STEAM teacher at Cincinnati Country Day School in Cincinnati, Ohio, and she draws inspiration for her classroom from her training as a materials engineer. When she teaches math classes, Jamie includes dives into real-world problems with engineering and design, allowing students to apply mathematical concepts they've learned. "I give them opportunities to collaborate, communicate, and connect the material to real-life situations. To help them learn and understand concepts, I create lessons that involve exploration, discovery, computational thinking, and making."
That applied approach to math led her to wonder, what are the mathematical concepts and patterns that put energy into pop-up books? Inspired by the creations of master pop-up artist and paper engineer Matthew Reinhart, Jamie created a resource to place us all in the role of pop-up engineers, examining the patterns, angles, and shapes that create the perfect pop.
Related Educational Resource
How To Make A Pop-Up Book With Engineering
Turtle Haste: Using Volcanology To Think About The Behavior Of Sound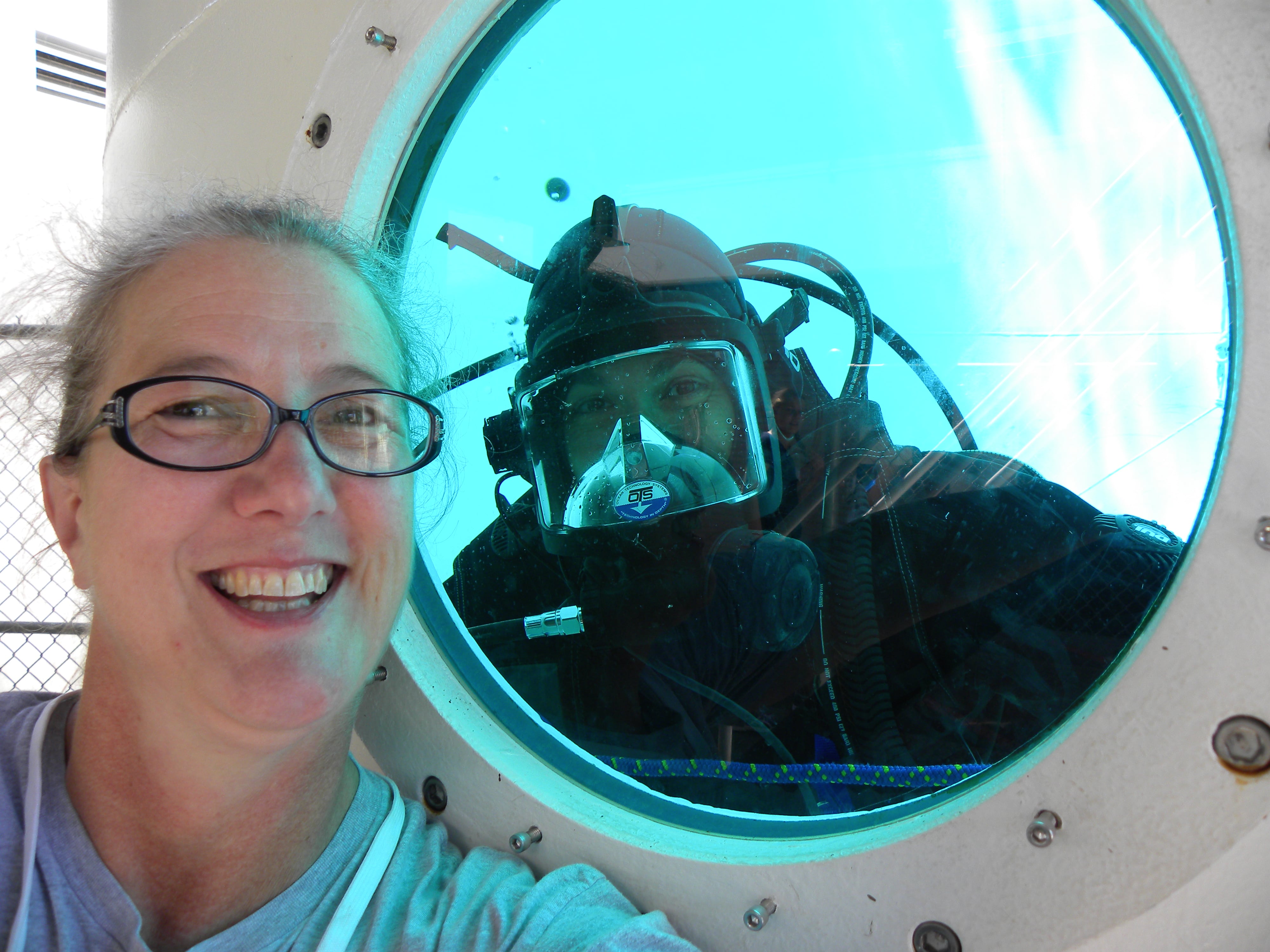 Albuquerque, New Mexico educator Turtle Haste finds ways to pull emerging scientific research into work with her middle school students and other educators. "Students often think of scientific understanding as "fixed" and are surprised to learn that scientific understandings change with new information."
Turtle studies physical oceanography and to say that she remains curious and inspired by earth science and physical geography would be an understatement. When she listened to Jeffrey Johnson talk about what we can learn by listening to volcanos, she created a resource that connects real-world and global events to her work with students around sound waves. She even threw in a brief dive into the work of foley artists who create soundscapes for film and radio.
Escaping the confines of the traditional classroom model is core to Turtle's approach to teaching, as she gives her students real-life applications of science rather than textbook examples, "the goal [is] for students to engage authentically in their learning at both emotional and cognitive levels."
Related Educational Resource
Volcanic Soundwaves
Sergio Estrada: Perfecting Your Ice Cream Recipe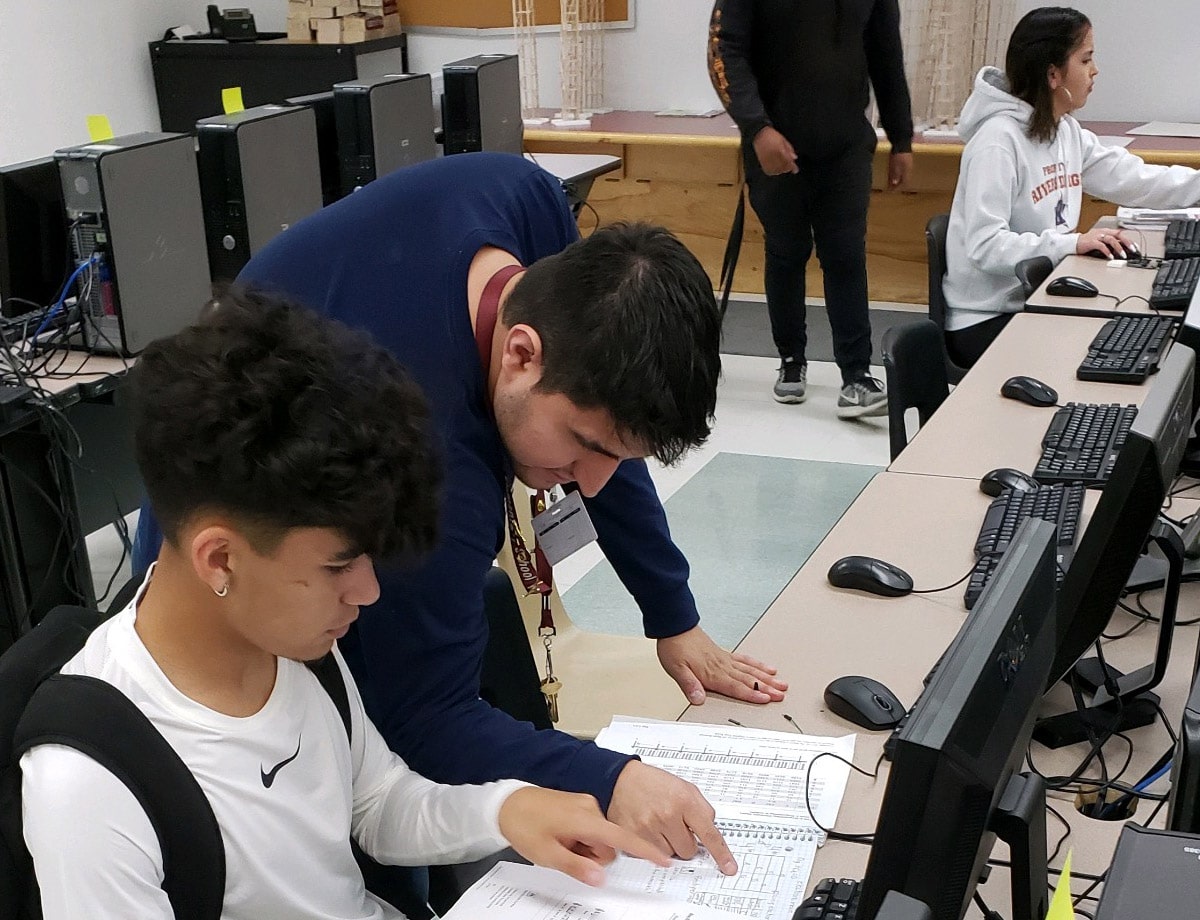 What do instant ramen noodles have to do with physics? If you ask El Paso, Texas physics teacher Sergio Estrada, it's all about the questions students ask. "What excites me is the 'why' and the 'how.' When studying heat we put [instant ramen] noodles in water and use them to learn more about how the energy from the water goes into food to cook it." He often says to his students, "you already know physics, you know it happens. You just need the 'how.'" Sergio uses the life experiences of his students as inspiration for his classroom, taking questions they ask or anecdotes they bring and connecting them to the physics topics they are learning.
One anecdote all of his students can relate to, walking around in the heat of El Paso with an ice cream cone, hoping that it won't melt before you get a chance to eat it. Inspired by food scientist Maya Warren's description of ice cream microstructures, Sergio asks us to create an ice cream with our ideal meltiness factor using multivariate experimental design. What is your ideal ice cream melt time?
Check back for Sergio's resource later this month.
Svea Anderson: Picking Through The Seeds Of A Superbloom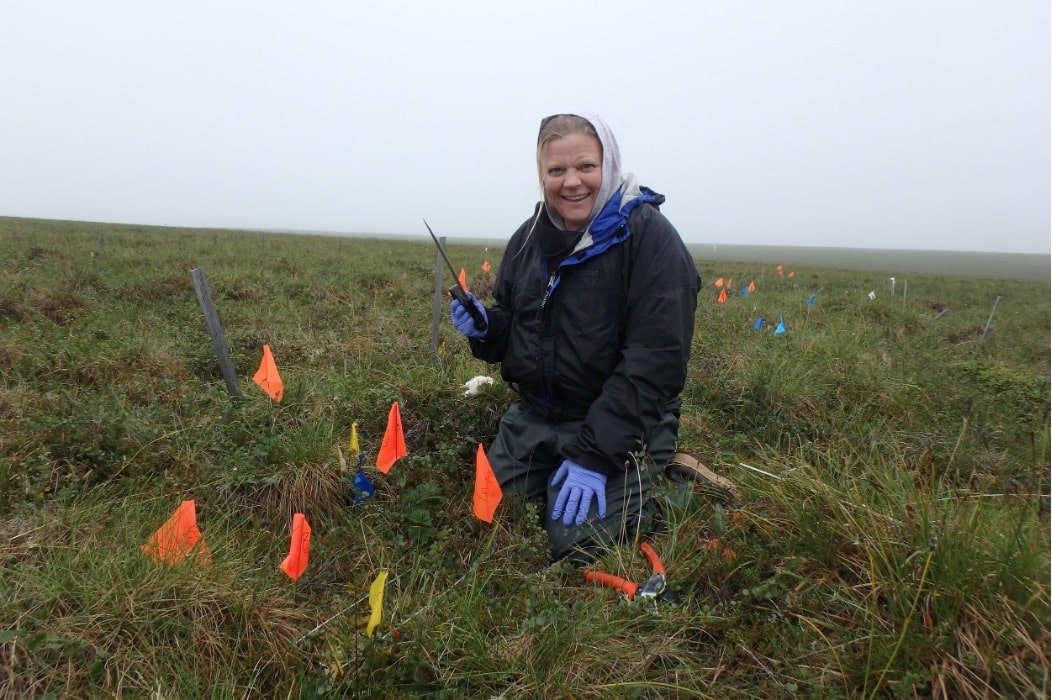 Are you obsessed with mosquitos? Not their presence, but their role in the ecosystem? Then you should talk with Svea Anderson, an Arizona educator with over twenty years of classroom experience, who is a self-declared Arctic fanatic. "I am completely obsessed with anything Arctic—anything polar science really! I spent two summers helping a researcher from the University of Alaska Fairbanks conduct ecological research at Toolik Field Station on the North Slope of the Brooks Range. "
Svea has over twenty years of experience teaching elementary and middle-grade students and brings her passion for fieldwork to her work with learners. She takes them outside but also creates opportunities for them to dive into inquiry in the classroom space as well. Svea is currently serving as an Albert Einstein Distinguished Educator and will spend the 2021-2022 school year in Washington, DC working with a government agency on STEM education programs and/or education policy efforts.
As a resident of Arizona, Svea was inspired by the superblooms of wildflowers that explode seasonally across desert areas of the western United States. Using the profile of Death Valley's 2016 superbloom, Svea developed a seed exploration that helps us connect this colorful phenomenon to the structure and function of seeds.
Check back for Svea's resource later this fall.
Brandon Lee: Engineering Solutions To Capture The Delicate And Slippery Jellyfish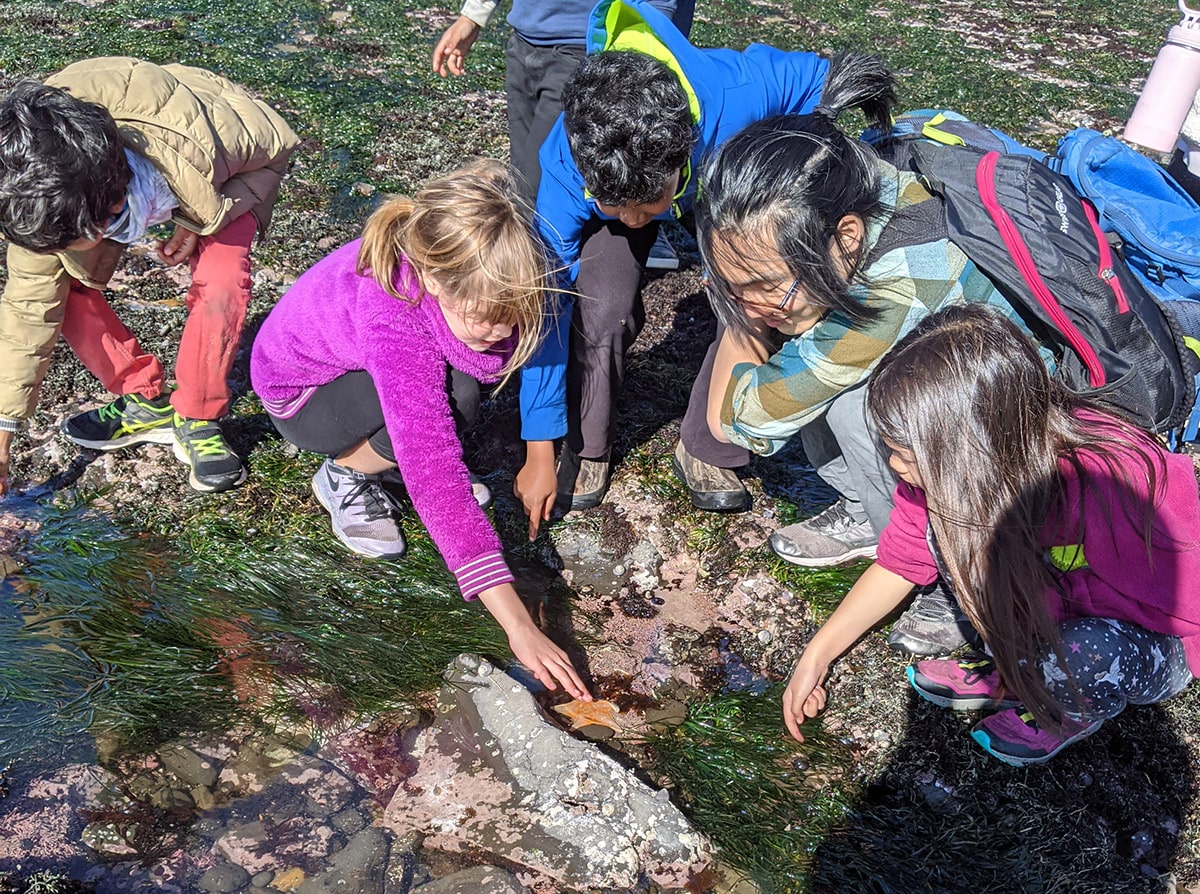 Kids are natural engineers. Brandon Lee, an educator and instructional leader at the Khan Lab School in Mountain View, California, centers that truth in his instructional approach. Brandon designs learning experiences that help his early elementary students discover and design their own inquiries, all using a low-tech approach. "Most of my teaching career, I have been an engineering teacher in elementary schools. Because of this, people are always asking me about what new technology I'm using or how to incorporate computers more into classrooms. I'm actually very low-tech in the classroom."
Brandon designed a unit for his students called "The Science of the Perfect Cookie," challenging students to design a  "perfect cookie" through a series of inquiries that break down the ingredients and chemical reactions in the baking process. "This project shows that science doesn't need to happen in a lab, but that there are incredibly rich phenomena in something that seems simple, baking."
Using his low-tech approach, Brandon dives into the realm of high-tech solutions…ROBOTS! So, how do we study some of the oceans' most delicate creatures? Inspired by the ultra-soft gripper design that the Wyss Institute at Harvard University developed to successfully catch and release jellyfish, he developed an engineering and design inquiry where you create a model jellyfish organism and then design a capture device that causes the least harm.
Check back for Brandon's resource later this fall.
Michael Hirsch: Hop Into Your Kitchen To Study Anaerobic Respiration Through Fermentation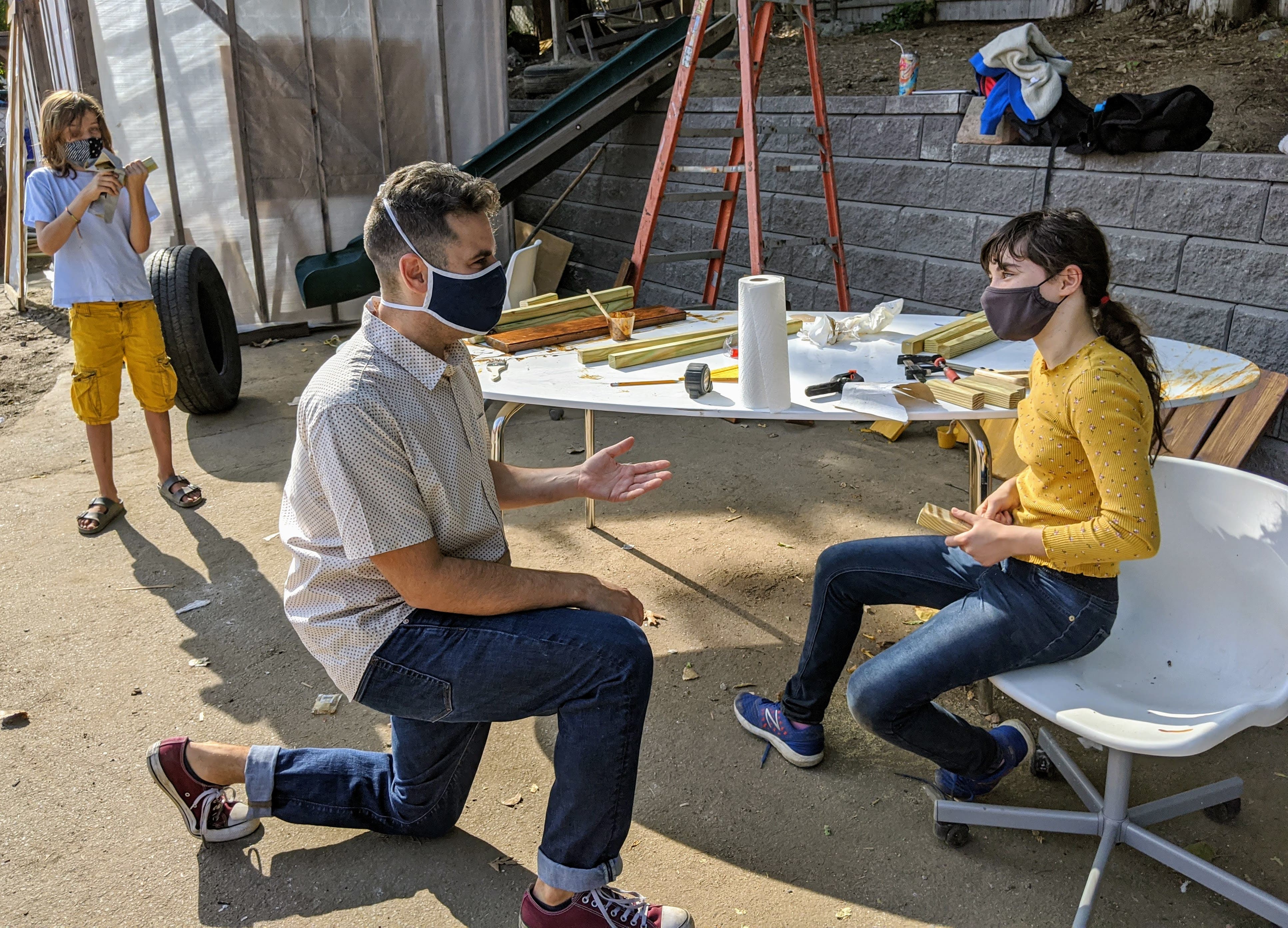 If you ask Michael Hirsh, a middle school science teacher at the Acera School in Winchester, Massachusetts, why he became a teacher, he talks from experience. "I wasn't great at science until I actually did it. It didn't really click until I was working in a lab and had projects I had to prove and disprove. I jumped from research and development to teaching because I love talking about science." When Michael says he loves to talk about science, he isn't lecturing, he is talking with students as they analyze data, ask questions, and begin to develop explanations about the world. "There are so many crucial and important questions that need to be answered and I want students to see the connections between what they're doing, themselves, and their communities."
Inspired by René Redzepi and David Zilber's work on fermented foods at the Noma Fermentation Lab in Copenhagen, Denmark, Michael, an avid cook who's since moved on to sourdough, designed a delicious inquiry into vegetable fermentation and anaerobic respiration. The inquiry begins by connecting students to the phenomenon on a personal level, asking  them to first relate fermentation to their own culture and experiences before beginning pickling.
Check back for Michael's resource later this fall.
Meet the Writer
@

msxgarcia
Xochitl Garcia is Science Friday's K-12 education program manager. She is a former teacher who spends her time cooking, playing board games, and designing science investigations from odds and ends she's stockpiled in the office (an in various drawers at home).