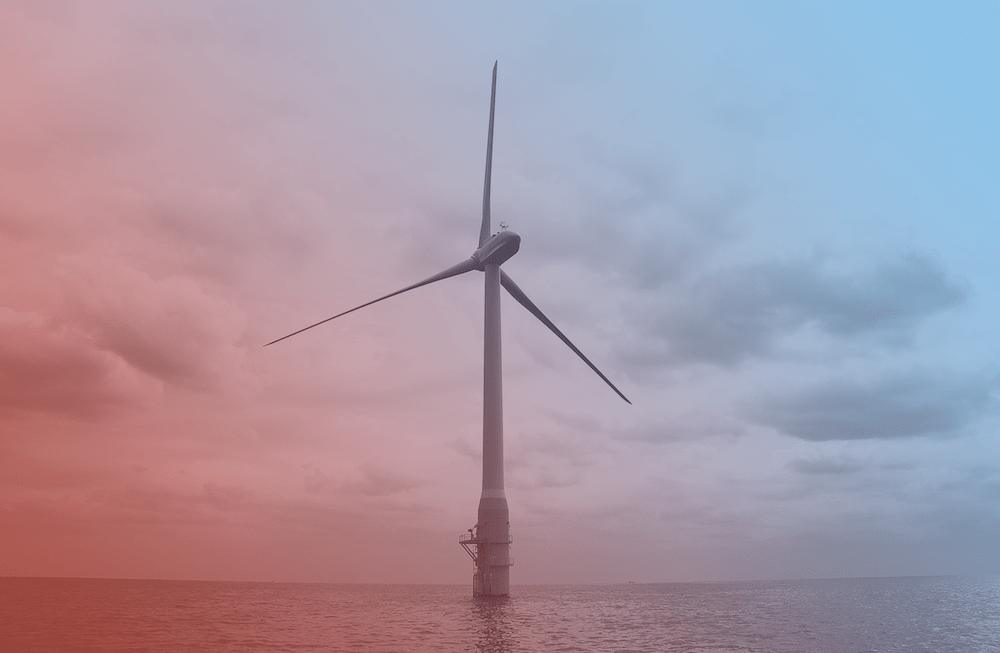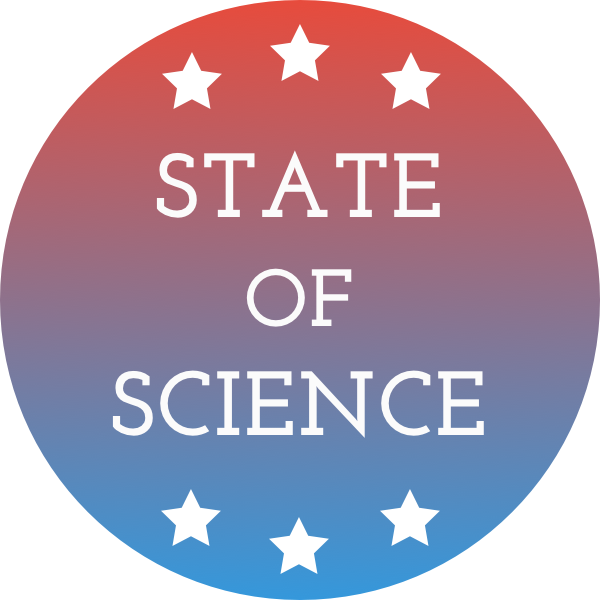 This segment is part of The State of Science, a series featuring science stories from public radio stations across the United States. A version of this story originally appeared on Ensia. 
---
It's been eight years since a public–private partnership—the Lake Erie Energy Development Corp. (LEEDCo)—was formed in northern Ohio to attract an offshore wind energy developer to the North American Great Lakes. In some ways, 2009 and the following couple of years formed a pinnacle of excitement around offshore wind in the Great Lakes.
In Michigan, the governor-appointed Great Lakes Wind Council drafted model legislation for permitting, leasing and siting potential projects that was intended to be shared with other Great Lakes states. Illinois lawmakers established a similar council to study offshore wind potential. Canada was brought into the fold through the Great Lakes Commission—a compact between the U.S. and Canada established in 1955—and signed agreements with developers to pursue projects in Lake Ontario. New York, too, issued a request for proposals in late 2009 hoping to develop at least 120 megawatts of wind generation capacity within seven years in lakes Erie or Ontario.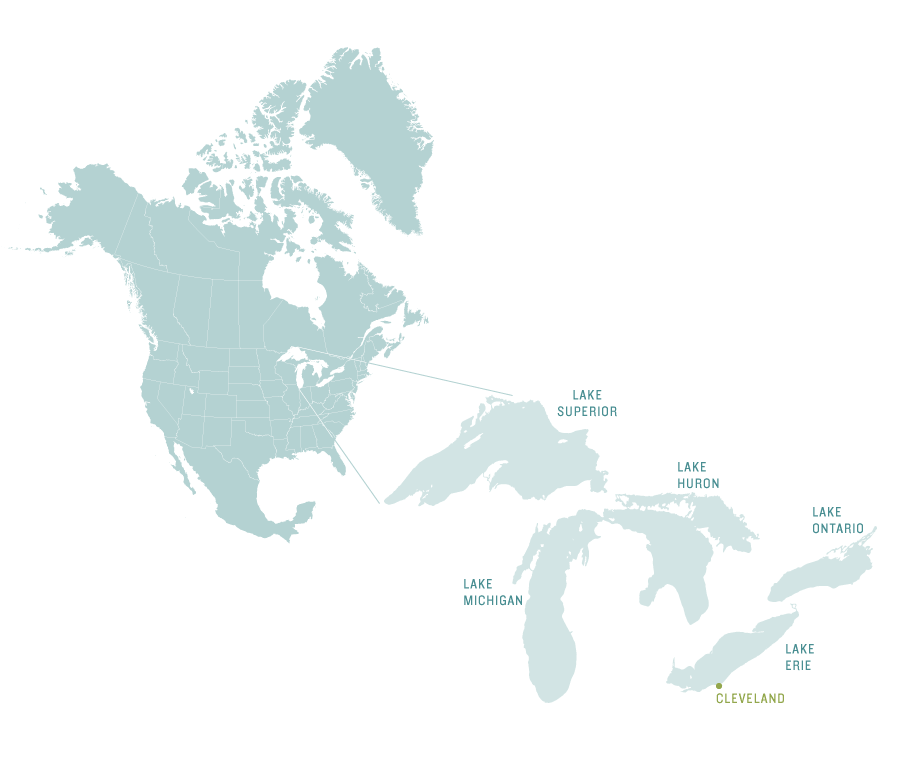 Since then, a series of events has led to the steady drop in interest in offshore wind in the Great Lakes. In Michigan, the policy momentum came to a halt after the 2010 election created a state government less aggressive in getting offshore wind up and running. Declining costs made onshore wind energy the approach of choice for meeting renewable energy portfolio standards. The economic downturn and need for government subsidies doomed plans along the north shore of New York. And the province of Ontario established a moratorium on offshore wind to allow time for further study.
Today, however, the tide could be turning again. Eight miles north of Cleveland in Lake Erie, the Icebreaker Wind project is poised to become the first offshore wind project in the Great Lakes. The project, lured by LEEDCo, is owned by Icebreaker Wind Power through the Norway-based investor Fred. Olsen Renewables. Pending federal and state approval, developers anticipate construction will begin in 2020 on the six-turbine, 20.7 MW project.
[As Trump pushes offshore drilling, local lawmakers push back.]
Some renewable energy advocates hope Icebreaker will catalyze further Great Lakes offshore wind development by settling economic, environmental and regulatory concerns. Skeptics fear it could be a one-off demonstration that is unlikely to be scaled up. And opponents like the North American Platform Against Wind Power and others with concerns about aesthetics, renewable energy or potential impacts on wildlife worry it will lead to a flood of projects throughout the region.
However it ends up, the project could play a big part in whether the Great Lakes become a focal point for offshore wind in the future. "Once someone does something, everyone says, 'I can do that,'" says LEEDCo president Lorry Wagner.
Michigan's Momentum
State officials in Michigan under the administration of former governor Jennifer Granholm were key players in generating interest in Great Lakes offshore wind. Granholm was term-limited out of office at the end of 2010, replaced by Gov. Rick Snyder. Stanley "Skip" Pruss was director of the Michigan Department of Energy, Labor & Economic Growth under Granholm and chairman of the Great Lakes Wind Council, which was created in 2009 and completed its work in 2010.
"I firmly believe offshore wind in the Great Lakes is inevitable," Pruss says. "But I do think it's a ways away."
Pruss says he and other offshore wind advocates "were a little naive" around 2009 when a US$3 billion to US$4 billion proposal surfaced for a large-scale project on the eastern shore of Lake Michigan. That project, which called for 100 to 200 turbines spanning 100 square miles relatively close to the shoreline, sparked strong opposition from local residents.
"I firmly believe offshore wind in the Great Lakes is inevitable," says Stanley Pruss. "But I do think it's a ways away."
At the time, state officials were trying to build consensus around ways to develop offshore wind, while the developer was adamant about getting a project off the ground, Pruss says.
"It caused a lot of problems," Pruss says of the proposal. "We were trying to develop model legislation for Great Lakes states for permitting offshore wind, and that was upsetting our efforts and interfering with public outreach."
Pruss says the U.S. Department of Energy (DOE) had a "very robust offshore wind program" at the time "aimed at breaking down both the hard barriers and policy barriers to bring down the cost of offshore wind." But, he says, Michigan's momentum under Granholm ended when Snyder took over as governor.
"The deal is, it was of great interest to the [Michigan] Legislature, but then there was an election and everything petered out," Pruss said.
[An exploding meteor in Michigan registers as a 2.0 magnitude earthquake.]
Larry Ward, executive director of the Michigan Conservative Energy Forum, which is part of a broader network of pro-clean energy conservative groups, agrees that the discussion has faded—for a variety of reasons.
"I don't think anyone came out politically saying we shouldn't do it," Ward says, citing "not-in-my-backyard" concerns and technical and cost challenges. He adds that conservatives would likely be opposed if it required significant government subsidies. "Somewhere between all of those reasons is why it has laid low."
Meanwhile, Ontario is taking a wait-and-see approach. Ontario Ministry of Energy spokesperson Natasha Demetriades says the province has continued to study the issue since a moratorium was in place in 2011. "We will continue to prudently rely on available scientific research as well as the lessons learned in other jurisdictions on the development of offshore wind energy."
---
---
Challenges and Potential
Economics remains the principal barrier to offshore wind in the U.S. However, DOE reports "increased confidence" due to declining costs globally and stronger policy commitments in some states. DOE's National Renewable Energy Laboratory also projects that costs will decline in coming years, with the cheapest Great Lakes locations in Lake Michigan, Lake Erie and Lake Huron's Saginaw Bay—just offshore of Michigan's densest area of onshore turbines.
In addition to economics, Great Lakes port infrastructure in some areas, the ability to have vessels large enough to service the turbines, and the build-out of high-voltage transmission also pose challenges to Great Lakes offshore wind development, Pruss says.
However, some Great Lakes shorelines are also peppered with coal plants, which offer an opportunity for connecting to the grid, says Charles Standridge, an engineering professor at Grand Valley State University in western Michigan. Standridge was part of a team that assessed offshore wind potential for three years starting in 2011. The team studied an area of shallow water in Lake Michigan about 6 to 7 miles off the coast of Muskegon, a city in western Michigan. Pruss says the area could accommodate "several gigawatts, if not more" of wind energy that, by being in the middle of the lake, "wouldn't have aesthetic concerns."
Standridge says there is about 10 percent more wind energy available in the center of Lake Michigan than nearer to the shore, "but you'd have to decide whether harvesting that extra 10 percent was worth it or not," since it's harder to install and maintain equipment at those distances.
"I think we laid the groundwork if a developer wanted to come along and do further assessments," Standridge says. "Sooner or later someone is going to realize the potential in Lake Michigan and get out there and do it."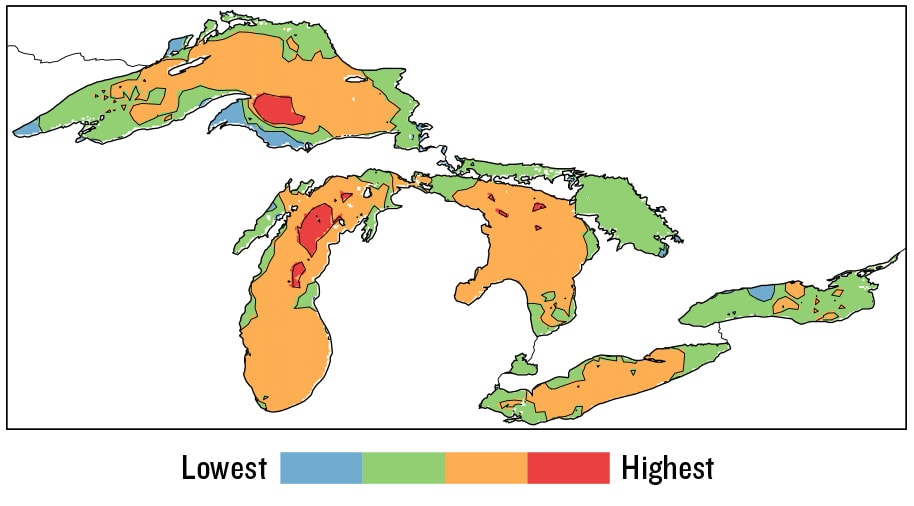 Other resources also offer indications of Great Lakes offshore wind potential. The Michigan wind council developed a GIS-based tool to identify areas off the coast of Michigan that would be suitable for generation. Researchers at Cornell University also produced a "wind atlas" in 2015 to show areas with the most potential. DOE shows Michigan with the highest "net technical energy potential" among Great Lakes states from offshore wind at about 200 terawatt-hours per year, followed by New York, Ohio, Wisconsin and Illinois. (In 2015, Michigan generated a net total of 113 terawatt-hours of electricity, according to the Energy Information Administration.)
Conservation and Perception
Conservation groups are closely watching the Icebreaker project, which could provide some first-of-its-kind data on wildlife and bird migratory patterns and how they are impacted by turbines in the Great Lakes.
Garry George, renewable energy director for Audubon California, says there is an "overarching need to transform the energy sector as fast as possible," and that climate change poses a major threat to hundreds of bird species in the coming decades. However, comments submitted to the Ohio Power Siting Board in March 2017 by Audubon officials and local societies called Icebreaker's application "incomplete" and asked the board to "set a standard for data collection, analysis and planning" before a certificate is issued, as other permitting authorities in the Great Lakes region are likely to follow Ohio's lead.
[As bitcoin's price skyrockets, so does its energy use and carbon footprint.]
"We think there should be a standard of data collection and protocol to set the standard for [potential projects in] the entire Great Lakes," George says, since it's not fully understood what impacts on wildlife might be within such an important migratory route absent onsite data collection. The Audubon comment letter recommended this should be done quantitatively based on the number of birds flying through the area and the percentage at risk of being killed by turbines. "We're very excited about the potential for wind energy in the Great Lakes—we just think it has to be done right," George says.
And, as with most wind energy projects, there is also the issue of public perception and willingness to live among wind turbines. A 2013 survey from the University of Michigan found support among residents of the Great Lakes Basin for increasing offshore wind power use. However, a main challenge comes from some landowners who would be able to see turbines from their property.
Ironically, the Natural Resources Defense Council pointed out in early 2017 that Ohio's strict standards for siting wind turbines could effectively drive wind energy development out into the Great Lakes. For Pruss, this is a "huge concern to explore": Whether growing opposition to onshore wind siting in Great Lakes states induces development offshore.
Passive or Proactive?
DOE has given about $200 million since 2011 to various offshore wind research, development and deployment projects. The Icebreaker project received $40 million in DOE funding in 2016. Earlier this month, Energy Secretary Rick Perry announced another $18.5 million for a new public-private research consortium "aimed at reducing the cost of offshore wind in the U.S."
If and when Icebreaker comes to fruition, LEEDCo CEO Wagner says it may at least give states a sense of whether they want to pursue offshore wind in the Great Lakes—and if so, how. But that's a heavy lift for a single project, he adds.
[Welcome to the Hotel Nematoda.]
"Certainly one project isn't going to give all of that information—we'll be lucky if we give half of that information," Wagner says. "The real challenge all comes down to: Can you be competitive?"
Pruss and others mention 2030 as a timeframe in which more Great Lakes projects could be built. A supportive political climate could accelerate it, as could subsidies that help speed the deployment of new technology and infrastructure.
"The government has an essential role to play," Pruss says. "It can be passive in this process and observe and act when called upon because government action is necessary. Or it can be proactive—that makes a huge difference."

Segment Guests
Andy Balaskovitz
Andy Balaskovitz is a contributor for Ensia, and a reporter for Midwest Energy News in Grand Rapids, Michigan.
Segment Transcript
IRA FLATOW: And now it's time for the State of Science.
SPEAKER 2: This is KERN.
SPEAKER 3: For WWNO.
SPEAKER 4: St. Louis Public Radio.
SPEAKER 5: Iowa Public Radio News.
IRA FLATOW: Focusing on a science story near you. And when you think of offshore wind energy, what do you picture? The ocean, right? A small wind farm maybe off of Rhode Island, large wind farms off of Norway and Denmark. But what about Lake Erie? Plenty of wind there, no doubt. And my next guest has been reporting on the progress of a project that, when completed, would be the first offshore wind facility on the Great Lakes. And Balaskovitz is a contributor to Ensia magazine and reporter for Midwest Energy News. He joins us from Grand Rapids, Michigan. Welcome to Science Friday.
ANDY BALASKOVITZ: Thank you for having me.
IRA FLATOW: You're welcome. So how big is this wind project?
ANDY BALASKOVITZ: So, relatively small. First thing to remember about this, it's called the Ice Breaker Project. It's turbines, about 21 megawatts– which the developers say is enough to power about 7,000 homes.
IRA FLATOW: 7,000 homes. And what kind of potential do the Great Lakes as a whole have for wind energy?
ANDY BALASKOVITZ: The researchers for the past several years have been looking at the Great Lakes potential, finding out some of the best areas for doing it. And it turns out there's a relatively good supply, or good areas, where it could be done. So Lake Erie is one of them, Lake Michigan sort of in the middle of the lower peninsula, as well as Lake Huron sort of on the thumb of Lake Michigan. They've also found some good areas up in Lake Superior, but some other challenges there in terms of water depth and just sort of the more rugged conditions make that a little more challenging.
IRA FLATOW: So which city on Lake Erie is going to be closest to it?
ANDY BALASKOVITZ: City of Cleveland. It'll be about eight miles or so out from Cleveland, so Standing on the shore you could sort of make out–
IRA FLATOW: And tell me why this is the first one. Why has it taken so long here?
ANDY BALASKOVITZ: So the history of this is pretty interesting in the Great Lakes. From what I understand, the first idea of a project outside of Cleveland originated around 2004, 2005 by some local groups and foundations who really saw it as an economic development opportunity. And some of the challenges that that city and others in the Midwest have had economically, it was seen early on as a way to sort of be a leader on this issue and with this technology.
And then by about 2008, 2009 was really the height of interest. You saw most of the states that are along the Great Lakes involved in this in some way or another. Michigan– the administration under former governor Jennifer Granholm was very active in this space. And the idea was to sort of get a policy in place that could perhaps be modeled by other states and move forward that way.
However, a couple of factors– one being that the 2010 election is often brought up. That sort of wave Republican election we saw in the Midwest really changed in Michigan– for example, brought in a new administration where it really wasn't a priority. At this time, several states had adopted what are renewable portfolio standards, which are basically goals down the line where you have to get a certain amount of renewable energy as part of your portfolio. The cost of onshore wind came down pretty quickly. And so that kind of became the main way to meet these goals rather than offshore wind. So by about 2012, 2013, other states had lost interest as well. And Ice Breaker just seems to be the only project that's sort of continued to chug along.
IRA FLATOW: So everybody will be watching this one, right? If this works, maybe more are popping up.
ANDY BALASKOVITZ: Absolutely. Absolutely. I've heard that developers in other states are interested, certainly even the province of Ontario. The government there is looking at this because they put a moratorium in place in 2011 to basically study the issue more after they had already moved forward with them leasing. There was some controversy surrounding that, but officials there are saying, we want to see what happens in Ohio.
IRA FLATOW: Right.
ANDY BALASKOVITZ: And sort of another key piece of this is– and what's sort of been holding this up a little bit– is working through all the different permitting processes.
IRA FLATOW: All right. We got to go, Andy. But thank you very much for the heads up. Andy Balaskovitz is a contributor to Ensia magazine, reporter from Midwest Energy News.
Copyright © 2018 Science Friday Initiative. All rights reserved. Science Friday transcripts are produced on a tight deadline by 3Play Media. Fidelity to the original aired/published audio or video file might vary, and text might be updated or amended in the future. For the authoritative record of Science Friday's programming, please visit the original aired/published recording. For terms of use and more information, visit our policies pages at http://www.sciencefriday.com/about/policies/
Meet the Producer
@

ctaylsaurus
Christie Taylor was a producer for Science Friday. Her days involved diligent research, too many phone calls for an introvert, and asking scientists if they have any audio of that narwhal heartbeat.