Wow! Another year has come and gone, and once again Science Friday has brought the latest, greatest, and most innovative science news. Can you believe that just a year ago we were looking forward to the Great American Eclipse, saying goodbye to Cassini, launching a brand new podcast, and talking about our favorite stories of 2016?
As we look ahead to 2018, the Science Friday staff wanted to look back and reflect on some of our favorite pieces we produced this year. So, without further ado, here is what we're proud of this year. What were your favorites?
---
File Not Found: Ghosts In The Reels
Annie Minoff, producer and host of Undiscovered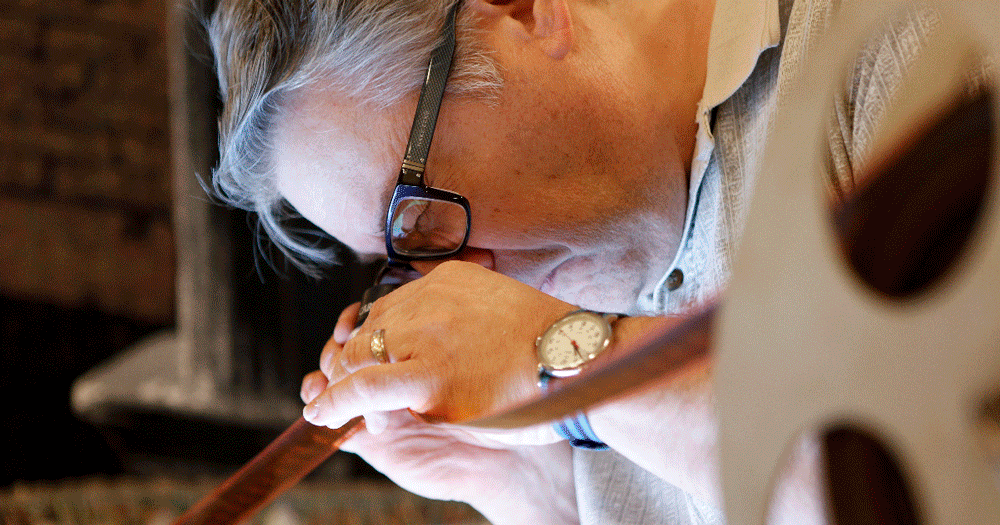 My favorite SciFri production of the year has to be Lauren Young and the digital team's 3-part series on data decay—in particular, her first installment about magnetic tape. I'll admit, I've got a soft spot for tape (having spent a lot of time learning to digitize it in my college radio days!). But the stuff I learned about tape in this article blew me away. For example, did you know that the backup of the backup of the backup of your Gmail account is stored…on magnetic tape?! Or that with new technology, tape could continue to double its capacity every two years for the next ten years?! (Moore's Law might be dead, but magnetic tape ain't!) Plus, thanks to digital folks Brandon and Daniel, the look of this whole data series is a fabulous hot tub time machine straight back to 1993. So go. Read these data articles. Before they and all of our data disappear.
A Farewell To Cassini, Our Friend At Saturn
Jen Fenwick, director of institutional giving
So often we think of science as a set of facts or formulas you need to memorize for a test. But this segment about the death of Cassini helped show how beautiful science really is, as a human-driven enterprise that happens over time. The on-the-scene reporting brought stories of day-to-day science to life by showing scientists' passionate, whimsical, and emotional sides. Archived Science Friday content invoked Cassini scientists' voices from the past, reminding us of the importance of science history. And so many sounds from this segment gave me the chills—the background music, the noises of Cassini itself, and YES, a choir comprised of the Cassini team who performed song adaptations to pay tribute to activities that are all part of doing science.
I also appreciated that many of the scientists we spoke with seemed forlorn that the decades-long mission (with its steady stream of data) had ended. Yet they were also optimistic because there's still much data to analyze and so many questions left unanswered—perhaps for future missions. And so the science continues.
The Infinitely Surprising Career Of A Mathematician
Johanna Mayer, digital producer
I loved our former intern Sushmita Pathak's segment on "The Infinitely Surprising Career Of A Mathematician." As someone who is terrible at math, it was so exciting to hear such dynamic women talk about why they love it, and why it's beautiful. In fact, the segment was so engaging that maybe I'll reconsider my aversion to math…maybe.
Searching For E.T. In An Electronic Dead Zone
Christie Taylor, associate producer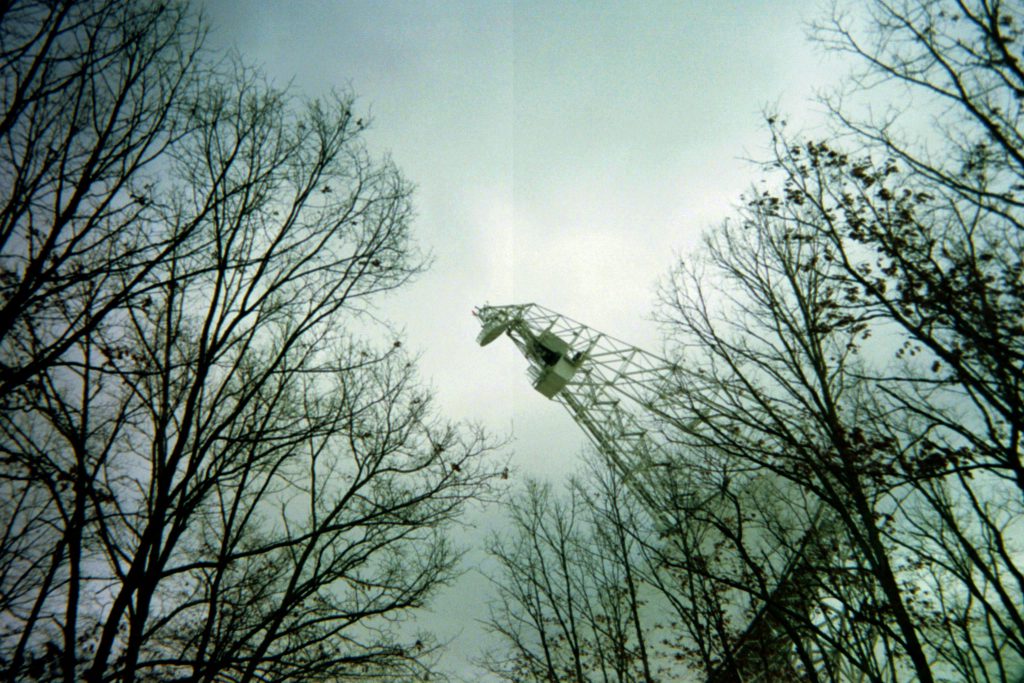 My favorite piece this year was our director Charles' segment on the Green Bank Telescope. This is a great exploration of how sensitive a telescope has to be if we want any chance of hearing signals that might point to extraterrestrial intelligence…and the paradoxical experience of living in a scientific space where there are strict limits on technology use. I love that Charles had to take his photos with a disposable camera—it adds an extra otherworldly layer to this story.
SciFri Science Club: #NeatRock Challenge
Luke Groskin, video producer
Picking up an oddly shaped or beautiful rock and pondering its origins is a near universal human experience. Yet I'd guess that most of those basic inquiries go unanswered. For this year's fall Science Club, our education team aimed to remedy that lost opportunity. Using the hashtag #NeatRock, hundreds of people submitted their rocks to be ID'ed by geologists. The resulting photo library is a gorgeous geological record of inquiry filled with rich veins to explore.
When Dung Is What's For Dinner
Ira Flatow, host and executive producer
I've had the chance to talk to a lot of people in the studio and on the road, but I particularly loved our producer Christopher Intagliata's road trip out to search for dung beetles when we visited Wichita, Kansas earlier this year. Graduate researchers Rachel Stone and Emmy Engasser were great and engaging, and the accompanying video and photos (by digital producer Daniel Peterschmidt) made me really want to be there!
Bear In Mind The Muskox
Christopher Intagliata, senior producer
My favorite Science Friday project this year was Luke Groskin's video "Bear in Mind the Muskox." These incredible, majestic animals are creatures humans rarely—if ever—get to see, and Luke's beautiful footage brought us close to these shaggy wardens of the north. His story also revealed the unorthodox research protocol of wildlife biologist Joel Berger, who dons a grizzly bear mask and sneaks up on the herds to study the oxen's reactions to these predatory invaders from the south. It's a classic example of the unusual and sometimes highly entertaining stories that can result when you ask scientists how exactly we know what we know.
What Do Cochlear Implants And Hearing Aids Sound Like?
Daniel Peterschmidt, digital producer
I sometimes find myself down a YouTube hole of emotional videos of deaf people having their hearing restored through cochlear implants. But I've always wondered how the implants interpret sounds, since they obviously can't replicate exactly what everyone else hears. This education resource from Ariel Zych features simulations of cochlear implants. Even though she notes they're simulations, not exact replications of the implant's output, it was exciting to finally hear what they might sound like.
A Narwhal's Slow, Anxious Heart
Danielle Dana, executive director
My favorite and least favorite Science Friday segment from 2017 are one in the same—"A Narwhals Slow Anxious Heart." It was a brilliant and fascinating story, which made it a favorite segment. Alas, it was only eight minutes long, which made it my least favorite segment of 2017. I hope we feature more narwhal science in 2018 because we all need more narwhals in our lives.
Breakthrough: Portraits Of Women In Science
Rachel Bouton, events and office manager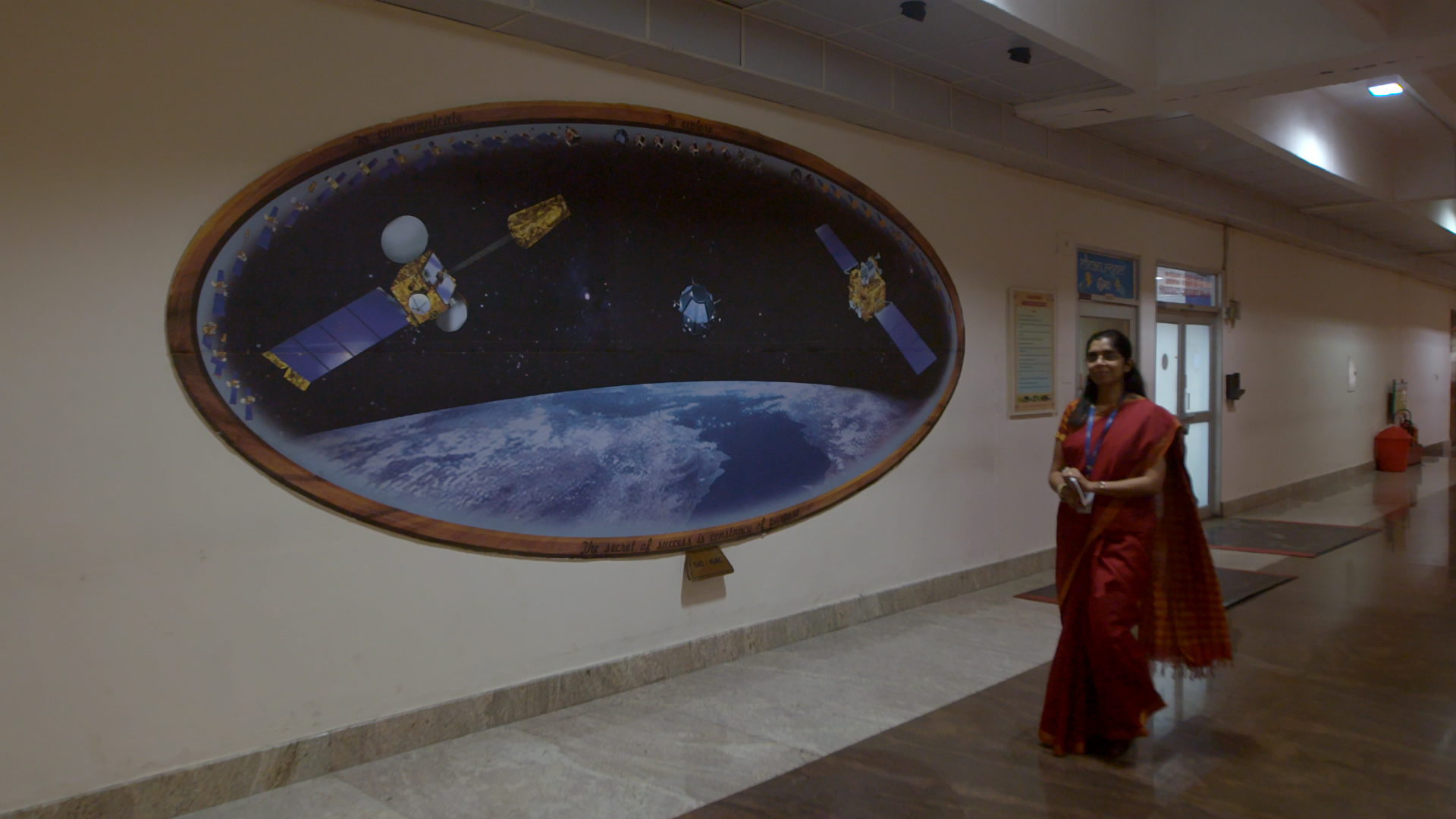 The Breakthrough series really blew me away this year. There were so many fantastic stories about scientists, all over the world, doing interesting and important work. I loved that the series highlighted the actual research being done by women scientists, rather than dwelling on the struggles they have come up against as women. From killer snails and polar bears, to sneeze science and a mission to Mars, there is so much groundbreaking work being done by women, and the Breakthrough series gave me a chance to say "Woah, that's so cool!" over and over again.
Aha! Video Series
Katie Hiler, assistant producer
By far my favorite piece of media to come out of Science Friday's awesome (and always innovative) education team was the incredible Aha! series. Not only were they some of the most fun, eye-catching content Science Friday made this year, they showed that you don't need a lot of tools to introduce kids to the fun of experimenting with chemistry at home. And now that they're being translated into Spanish, they'll be spreading the word about science to even more people.
The State Of Science: For Farmers, Rotating Livestock Pays Off
Christian Skotte, co-director and head of digital
There's been a lot of talk this year about national media outlets missing stories that are happening in the "middle" of the country. This story kicked off our State of Science series, one of our attempts to rectify that. With State of Science we invite a reporter from a local station to share a science story that may not get much national attention. This one does a great job of highlighting a mini-revolution in agriculture, where small farmers work to maximize their crops to help the land rather than to maximize profits.
The 2017 Science Friday Educator Collaborative
Brandon Echter, digital managing editor
Science Friday has always made educating the public a big part of our mission, and our education team Ariel and Xochitl have done excellent work making free resources for teachers around the country—but this year, they spread the love. Now in its second year, the Science Friday Educator Collaborative helps teachers build resources that other educators can use and distributes them to a national audience. Some of the resources they made this year are wild. In fact, you can make your own body farm!
Scientific Simplicity By Design
Xochitl Garcia, education assistant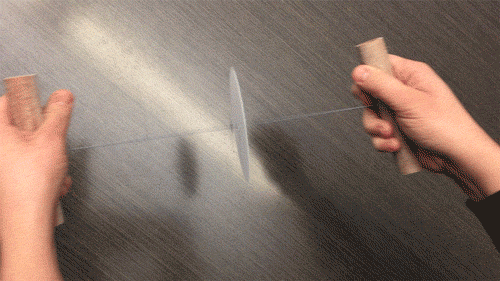 How do you create medical devices that can operate without electricity? In the radio segment "Scientific Simplicity By Design," we learned how Manu Prakash's lab turned a toy into a person-powered centrifuge! Looking for solutions to medical diagnosis in areas with little infrastructure, this lab approaches complex problems with simple designs, drawing inspiration from toys, origami, and things hiding right under your nose.
Why Do Dinosaurs Matter?
Annie Nero, individual giving manager
I was a wannabe paleontologist as a kid, and I dreamed of living in a time when dinosaurs walked the Earth. I can't believe that someone would have to defend the importance of their existence! But I'm glad Kenneth Lacavora did in the radio segment "Why Do Dinosaurs Matter?" I loved the conversation and found his argument to be especially relevant when discussing how the study of dinosaurs can help with understanding the future of climate change.
Why Don't Banana Candies Taste Like Real Bananas?
Lauren Young, web producer
Who knew the tale of today's artificial banana flavoring was so slippery? This story by our Johanna Mayer was the perfect blend of mystery, history, chemistry—and a particular extinct banana of the past. Building off of an equally excellent radio segment about how our artificial flavors have come to be, flavor historian Nadia Berenstein returned to tell us why banana flavored candy doesn't quite taste like the real fruit we eat today, the common Cavendish. We've had many excellent radio-multimedia packages, but this one has got to be one of most fascinating and (tasty) stories of the year.
The Whales of New York
Ariel Zych, education director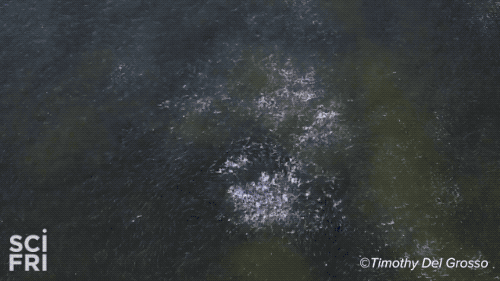 The thing that got me about this video by Luke Groskin was the surprisingly giant wildlife just beyond the New York City skyline. Whales are beautiful, yes, but the fact that they are here and that the populations of these giant animals respond to changes in the fishing industry, was so astounding. I could watch the splashing over and over again
---
Did you love our stories this year? We couldn't do it without you. Consider making a gift and support more great science journalism!

Meet the Writer
@

bechter
Brandon Echter was Science Friday's digital managing editor. He loves space, sloths, and cephalopods, and his aesthetic is "cultivated schlub."